Description



Professional Dinner Meeting Speaker for November
Jim McIngvale




Owner of Gallery Furniture
With just $5000 and dream Jim "Mattress Mack," McIngvale has grown to become an icon in Houston's furniture industry and a philanthropic leader. After college Mack spent time working at a furniture store in North Texas where he learned strong business tactics and developed a passion for the furniture industry. His competitive spirit inspired him to open his very own furniture store. He moved to Houston and started Gallery Furniture in 1981 on an abandoned model home park located off the North Freeway.

Mack's tenacity and brilliant marketing skills have led to Gallery Furniture being one of the most trusted stores in the area. Promising to " Save You Money" and "We'll deliver it today", Mack believes in bringing his customers a wonderful shopping experience. Wanting to veer from traditional furniture stores Gallery Furniture host a number of exotic animals, kids play area and treats like fresh baked cookies and ice cream to bring a fun family oriented environment. Also in order to ensure quality service, Mack can be found not only greeting customers but also helping his staff lift and move furniture.

Mattress Mack's service to the community does not end at Gallery. Grateful for his business success, Mack gives back by contributing funds to several scholarship programs and various local charities. Gallery Furniture has also committed to providing new furniture to various USO centers around the world. On a regular basis, Mack participates in speaking engagements for various groups, including schools, where he shares his fascinating story to eager listeners.
Pre-Dinner Meeting Speaker |
Stakeholder Engagement & Communication
Joe Gallagher, MBA, CPSM, C.P.M.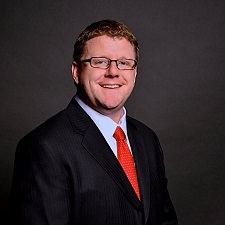 Global Supply Chain Executive - Direct Materials & Corporate Procurement Manager - Phillips 66
President ISM-Houston, Inc.
Head of the Category Management organization accountable for the strategic procurement of Chemicals, Industrial Gases, Catalysts, Precious Metals, & Corporate Services (e.g., HSE/ Remediation/Waste Management, Contingent Labor, Facilities, Real Estate, et al)

Leading an enterprise-wide business transformation project ("Value Chain Procurement") focused on optimizing general interest value creation, digital tools, buy-better/spend-better levers, & procurement processes.
What is stakeholder engagement?
Stakeholder engagement is the practice of interacting with and influencing project stakeholders to the overall benefit of the project and its advocates. The successful completion of a project usually depends on how the stakeholders view it.
Their requirements, expectations, perceptions, personal agendas and concerns will influence the project, shape what success looks like, and impact the outcomes that can be achieved. Successful stakeholder engagement is, therefore, a vital requirement for professional project management.
Please make sure you sign-up on the Pre-Dinner site also. We need to make sure we have enough seating and can get enough CEH Certificates made for the event.