Description


5PM Pre-Dinner Networking Social
Meet and engage with supply chain professionals, and establish lasting external connections in a social setting. Meet and network with past and present officers and current members of ISM-Houston. Learn about what ISM-Houston offers to support your professional aspirations in supply management.
---
5:15 PM Pre-Dinner Meeting - Robotic Process Automation (RPA)
About Our Speaker:

Beth Gutweiler, Partner/Principal at EY
After almost a year of working with EY as an independent consultant, Beth joined EY as Partner / Principal in the Advisory Performance Improvement practice. She is keen to shape the future of Oil & Gas Supply Chain for Upstream, Midstream, Downstream companies in the Americas and beyond! Beth previously served in senior supply chain leadership roles with Halliburton, with global responsibility for all procurement, materials, and logistics functions across 80 active countries.
Beth has a BSc. in Industrial Engineering from Louisiana State University and a Masters Degree in Supply Chain Management from the University of Bolton in the UK. She is hugely supportive of the development of young talent, mentoring several rising stars and serving on the LSU College of Engineering's Advisory Board for Industrial Engineering.
---
6PM Networking Dinner
ISM-Houston hosts a private room at The Woodlands Country Club - The Palmer Course to meet and engage with supply chain professionals, and establish lasting external connections in a social setting.
Dine with us as we communicate news and opportunities within our organization and our industry.
---
7PM Keynote - Healthcare Panel (Live streamed from our primary PDM location at the Marriott West Loop in Houston)
How does Suply Chain Management support and contribute to the effective delivery of healthcare by Houston's premier health providers in our world class medical center? What are the critical issues being tackled by Supply Chain Management in today's ever changing healthcare environment? Our distinguished panel of healthcare supply chain leaders will share their thoughts and visions regarding these challenging times.
---
More About Our Panel of Speakers:
Edward M. Lewis,
C.P.M., CMRP,
Assistant Director,
Supply Chain Services
Texas Children's Hospital
Ed Lewis is currently the Assistant Director of Supply Chain Services for Texas Children's Hospital, the largest children's hospital providing pediatric services to children throughout the world. He has been with Texas Children's Hospital for 23 years. Prior to Ed's employment with Texas Children's Hospital he was affiliated with M.D. Anderson Cancer Center.
He is the co-founder and past President of the Houston Chapter of AHRMM (Texas Gulf Coast Supply Chain Chapter). Ed also served as Regional Director for Region 7 on the National level of AHRMM (Association of Healthcare Resources & Materials Management) from 2009 - 2012.
Ed obtained his BS in Business and Commerce from the University of Houston. He holds a Lifetime Certified Purchasing Management Certification, C.P.M., and is CMRP Certified. Ed also received his Lean Six Sigma Greenbelt Certification in 2010.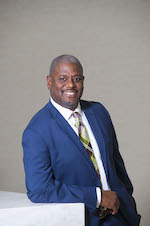 Miguel F. Machado,

Chief Procurement Officer and Director of Supply Chain Management
Baylor College of Medicine
Miguel F. Machado is the Chief Procurement Officer and Director of Supply Chain Management for Baylor College of Medicine located in the Texas Medical Center (TMC) in Houston. He is a strategic visionary that is responsible for the complete Procure-to-Pay function including purchasing, materials management and receiving. Machado previously worked at the University of Texas M.D. Anderson Cancer Center. He is an active member of The Institute of Supply Management (ISM) and of the Association for Healthcare Resource & Materials Management (AHRMM). Machado also serves on the TMC Strategy & Operations Council and brings over 10 years of experience as a healthcare supply chain professional. He is a graduate of the University of Houston.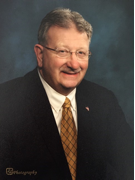 Gary Wagner, Vice President, Supply Chain Management
Houston Methodist
As VP, Supply Chain Gary has responsibility for all supply chain activities for this multi-hospital system with over $650 million dollars in annual purchases. He has over forty-two years' experience within the Health Care Supply Chain industry; holding corporate executive positions within multi-hospital systems over the last 30 years. Before joining Methodist, he was the AVP, Materials Management with Inova Health System where he developed and implemented an integrated Supply Chain strategy, and AVP of Materials Management with Bon Secour Health Care System where he implemented a strategic supply chain management process for the Richmond Division.
---
VIDEO/PHOTOGRAPHY CONSENT:
By registering for this event, you provide ISM-Houston, Inc. your consent to be included in photographs and video recording of the event.