#ISLLoft: Tricia Friedman presents "Queer Wisdom for the New Year"
#ISLLoft: Tricia Friedman presents "Queer Wisdom for the New Year"
About this event
Session Description:
This session explores the literacies involved in rethinking what it means to be an ally for and with the LGBTQ+ community. How might perspectives from the Queer community be an asset to the work schools do in building capacities to have richer conversations and collaborations? Could Queer Wisdom and joy offer your community a broader more expansive definition of 'belonging' in the new year?
Takeaways for Participants:
Templates, tools, strategies to employ Queer Wisdom across your curriculum.
Biography:
Tricia (she/her) is an educator with nearly 20 years of experience. Tricia has worked in China, Thailand, Morocco, Ukraine, Indonesia, Switzerland, Singapore, US, and now in Canada. Tricia consults both with Shifting Schools as their Creative Content Director as well as through her own initiative Allyed.org. You can explore some of Tricia's past thinking on Queer Wisdom through her podcast: Be a Better Ally.
#ISLLoft:
On the Monday before each event, the link to access this virtual session will be emailed. Please note to gain access, please use the name submitted on the Eventbrite registration form.
Twitter hashtag: #ISLLoft
Learn about upcoming #ISLLoft events, click here.
If you wish to be informed and opt-in to receive updates on upcoming ISL Virtual Learning Loft events, please click here. By selecting Yes, you are agreeing to have your email address used by ISL Virtual Learning Loft, and any third-party platform they may use to produce a newsletter. We respect your privacy and can unsubscribe at any time.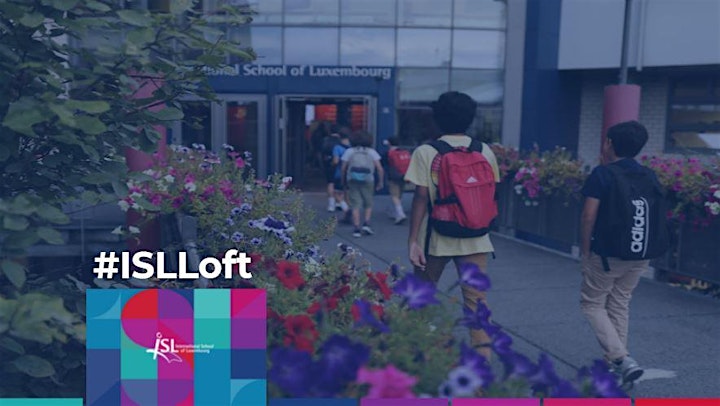 Organizer of #ISLLoft: Tricia Friedman presents "Queer Wisdom for the New Year"
The International School of Luxembourg is a member of a unique class of educational institutions that proudly include the word "international" in their name. We are a Preschool to Grade 12 school with an outstanding pedagogical approach to learning in the early years (Lower School), and a rigorous, globally conscious, university-preparatory curriculum for growing teens (Middle and High School).
As an IBO World School, we ensure our graduates are offered a preparation for life-long learning based on the highest global standards and the best-practices of international schools world-wide.
Our supportive, multi-national community collaborates to create an environment for learning that fosters not only the confidence to succeed, but also an appreciation for being situated in Luxembourg at the very heart of European culture.