Tonya Gilchrist presents a powerful virtual session titled, "The Secrets of Successful Feedback that Truly Feeds Forward".
About this event
Feedback. You know it can be a game-changer when done well. But sometimes it feels like it goes in one ear and out the other.
What does it mean to give feedback to feed forward? How might you empower your students to move beyond self-assessing to self-adjusting: acting on the feedback they are given to both improve their skills and outgrow themselves as learners and thinkers?
Join educators from around the world as we explore:
moves in both the art and science of conferring that honor agency and cultivate self-efficacy
ways to ensure meaningful, lasting transfer of your feedback
methods for harnessing the power of a collaborative learning community that values feedback to feed forward
seemingly small shifts in your language that make a huge impact—helping students build capacity and develop authentic identities as thinkers, inquirers, and "figuring out kinds of people." (Johnston, 2004)
Biography:
Tonya Gilchrist is a senior strategist for Erin Kent Consulting. She specializes in helping schools around the world amplify inquiry and honor agency for deep learning and transfer across languages and disciplines. She is also an internationally experienced educator, instructional coach, and curriculum specialist. Tonya earned her Masters Degree in Educational Leadership from Hong Kong University. She also holds an IB Certificate in Leadership Practice and an IB Advanced Certificate in Leadership Research. You can keep in touch with Tonya via her blog, email, and Twitter. You can also check out more online learning sessions with Tonya here.
#ISLLoft:
On the Wednesday before the event, the link to access this virtual session will be emailed. Please note to gain access, please use the name submitted on the Eventbrite registration form.Twitter hashtag: #ISLLoft
Learn about upcoming #ISLLoft events, click here.
If you wish to be informed and opt-in to receive updates on upcoming ISL Virtual Learning Loft events, please click here. By selecting Yes, you are agreeing to have your email address used by ISL Virtual Learning Loft, and any third-party platform they may use to produce a newsletter. We respect your privacy and can unsubscribe at any time.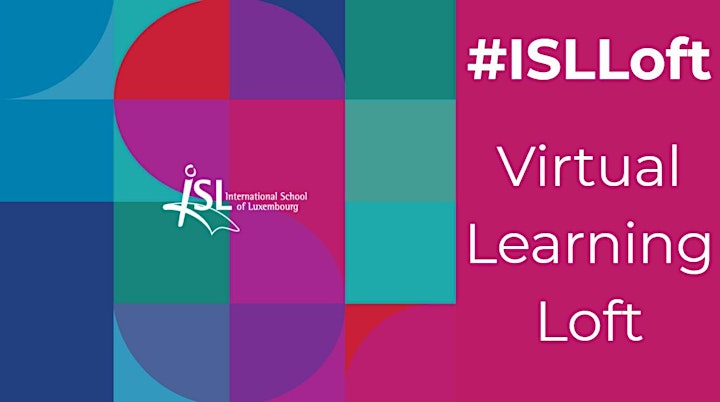 Organizer of #ISLLoft: Tonya Gilchrist - Successful Feedback
The International School of Luxembourg is a member of a unique class of educational institutions that proudly include the word "international" in their name. We are a Preschool to Grade 12 school with an outstanding pedagogical approach to learning in the early years (Lower School), and a rigorous, globally conscious, university-preparatory curriculum for growing teens (Middle and High School).
As an IBO World School, we ensure our graduates are offered a preparation for life-long learning based on the highest global standards and the best-practices of international schools world-wide.
Our supportive, multi-national community collaborates to create an environment for learning that fosters not only the confidence to succeed, but also an appreciation for being situated in Luxembourg at the very heart of European culture.