#ISLLoft: Tonya Gilchrist - Inquiry-based Learning "Lies We Tell"
Tonya Gilchrist presents a powerful virtual session titled, "Five Lies We Tell Ourselves About Inquiry-based Learning"
About this event
"Inquiry doesn't work that way!"
"That's not transdisciplinary!"
"We can't do that here!"
Session Description:
Join educators from around the world as we explore five major misconceptions that often swirl around inquiry-based learning and teaching. Together, we'll examine the most-expressed myths that impede success within inquiry-based contexts, and then reframe our thinking to ensure authentic, inquiry-rich experiences that keep students' growth and lasting learning at the center. Leave with clear, practical takeaways for amplifying inquiry, honoring agency, and empowering all learners in your care.
Biography:
Tonya Gilchrist is an international learning strategist who specializes in helping schools around the world amplify inquiry and honor agency for deep learning and transfer across languages, literacies, and disciplines. Previously, she enjoyed many years as an educator, instructional coach, and curriculum specialist. Tonya earned her Masters Degree in Educational Leadership from Hong Kong University. She also holds an IB Certificate in Leadership Practice and an IB Advanced Certificate in Leadership Research. You can keep in touch with Tonya via her website, email, and Twitter. You can also reach out to have Tonya come to work with you and your school—both virtually and on the ground.
#ISLLoft:
On the Tuesday before the event, the link to access this virtual session will be emailed. Please note to gain access, please use the name submitted on the Eventbrite registration form.
Twitter hashtag: #ISLLoft
Learn about upcoming #ISLLoft events, click here.
If you wish to be informed and opt-in to receive updates on upcoming ISL Virtual Learning Loft events, please click here. By selecting Yes, you are agreeing to have your email address used by ISL Virtual Learning Loft, and any third-party platform they may use to produce a newsletter. We respect your privacy and can unsubscribe at any time.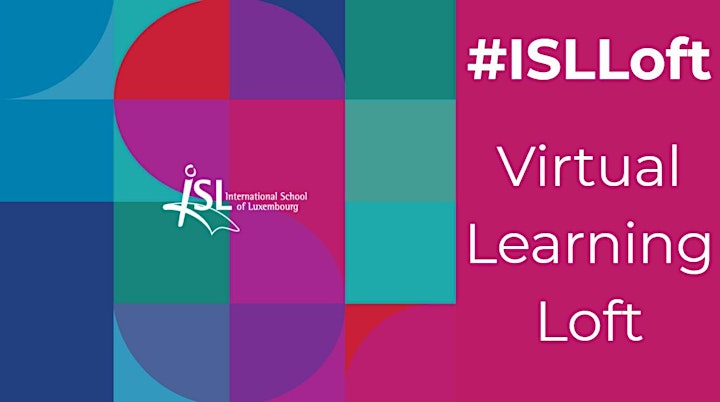 Organizer of #ISLLoft: Tonya Gilchrist - Inquiry-based Learning "Lies We Tell"
The International School of Luxembourg is a member of a unique class of educational institutions that proudly include the word "international" in their name. We are a Preschool to Grade 12 school with an outstanding pedagogical approach to learning in the early years (Lower School), and a rigorous, globally conscious, university-preparatory curriculum for growing teens (Middle and High School).
As an IBO World School, we ensure our graduates are offered a preparation for life-long learning based on the highest global standards and the best-practices of international schools world-wide.
Our supportive, multi-national community collaborates to create an environment for learning that fosters not only the confidence to succeed, but also an appreciation for being situated in Luxembourg at the very heart of European culture.