Island of Discarded Women podcast is LIVE AGAIN every second Sunday in our new home: the spacious Lounge at the Woman's Club in Minneapolis!
About this event
Join us for our relaunch of LIVE shows starting Sunday, October 10th! Our special guest for the conversation, ERA MN founder Betty Folliard, will enlighten us about the ongoing fight to legalize equal rights for women. Cast members, Shanan Custer, Dexieng Yang, Silvia Pontaza, Mo Perry and Sue Scott will be there, along with our singer/songwriter, Zippy Laske! Plus, spoken word artist/poet Brittany Delaney and special musical guest Nora Montanez!
Doors open at 5:30 for dinner and drinks (purchased separately) with service continuing throughout the show. Show: 7:00 to 8:30.
Free parking available on-site.
COVID PROTOCOLS: To keep everyone safe, Island of Discarded Women and the Woman's Club will require proof of vaccination, or a negative Covid test within 72 hours of each show. All audience members will be required to wear masks except when dining. No shared tables. We will create a table to fit your party.
Island of Discarded Women podcast was created by veteran radio actor, Sue Scott and delves into societal norms, gender bias and other issues of equity facing women via storytelling, satire, original music and inspiring conversations with special guests. For more information and to listen to previous episodes, please visit our website: https://www.islandofdiscardedwomen.com/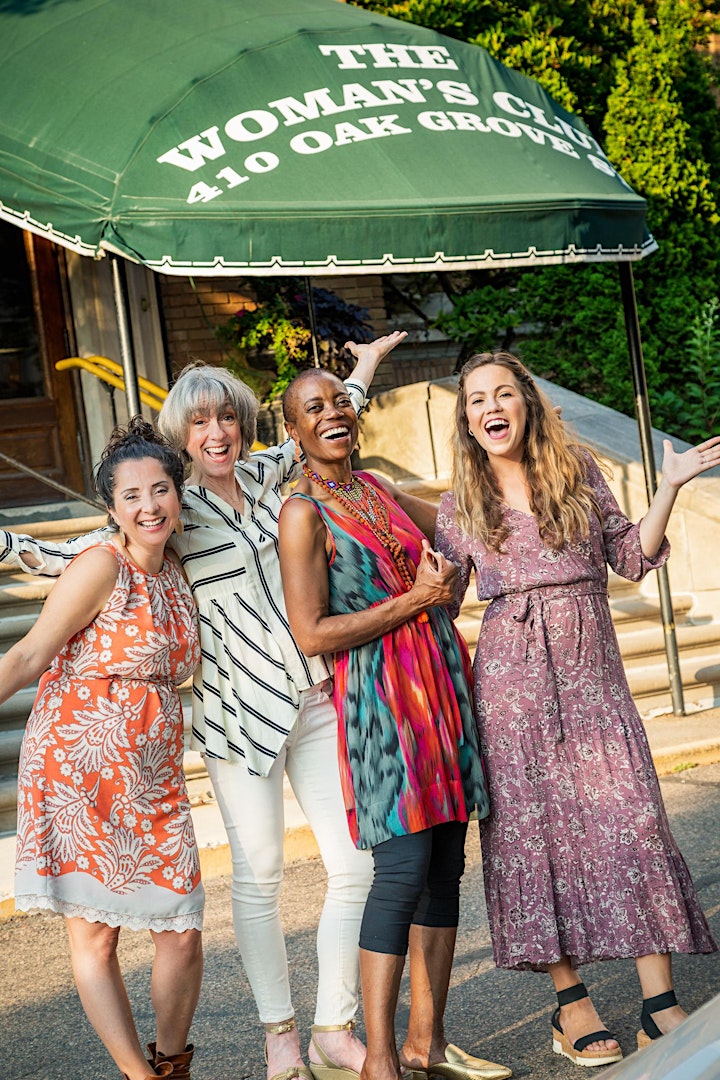 Pictured: IODW Actor/writer Silvia Pontaza, creator/host Sue Scott, actor/writer Regina Marie Williams and singer/songwriter Zippy Laske. (Photo: Rick Spaulding)
Organizer of Island of Discarded Women - LIVE - in the Lounge at the Woman's Club