Description
The Island House Restaurant, in the beautiful seaside village of Wachapreague, hosts our 6th Annual Oyster Roast featuring all you can eat roasted oysters from HM Terry Co., steamed clams from Cherrystone Aqua Farms and fresh pulled pork barbeque by local favorite Tommy Hines. Live auction, gun raffle and live music by the ultimate time-traveling party band, "The Deloreans" under the big white tent from 4-8pm after which ticketholders can move inside the restaurant for more live music by "Tidewater Drive" until midnight.
Beer & Wine sold separately onsite as well as fully stocked bar inside.

This event is a fundraiser to benefit the Navy SEAL Foundation.
A good time for a great cause!
The Island House Restuarant - 17 Atlantic Avenue - Wachapreague, VA ( Eastern Shore )

DAY OF REMINDERS:
1) PARKING - Turn R on West street and parking is available at ball field. The roads will not be passable in front of Island House so we are asking people to turn off prior to HIGH STREET. Shuttle buses will be going the entire time
2) EVENT ENTRY - CHECK IN FIRST in the park across the street from the Island House. VIP sponsors need to present ticket at check in to receive bracelets for access to VIP tent. Please have ID ready. After check in proceed to Island House parking lot to enter event
3) DRINK TICKETS- Two locations for purchase of drink tickets for beer, wine and soft drinks. One location before your enter the venue and another under the big tent. Full Bar available inside the restaurant & credit cards are accepted inside the restaurant.
4) LIVE AUCTION - 7 pm (no credit cards - only cash or check please)
5) GUN RAFFLE - Tickets will be available for purchase at the event and the lucky winner will be drawn at the end of the live auction. ( around 7:45 pm) * Need not be present to win.
6) WEATHER- This is a rain or shine event. The event is outside under big white tents on gravel parking lot so dress accordingly.

Thank you for supporting this event and the Navy SEAL Foundation and we look forward to seeing you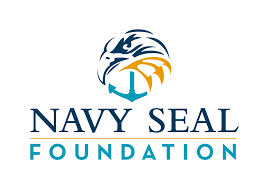 The Navy SEAL Foundation is a 501(c)(3), tax exempt, national non-profit charitable foundation headquartered in Virginia Beach, VA, and provides support across the country and in every corner of the globe for the preservation of our NSW community and their families.