Islamorada, FL - "Sick Kids Plus" Peds Medical & Traumatic Emergencies Hands-On Lab

Tuesday, September 18, 2018 from 9:00 AM to 5:00 PM (EDT)
Event Details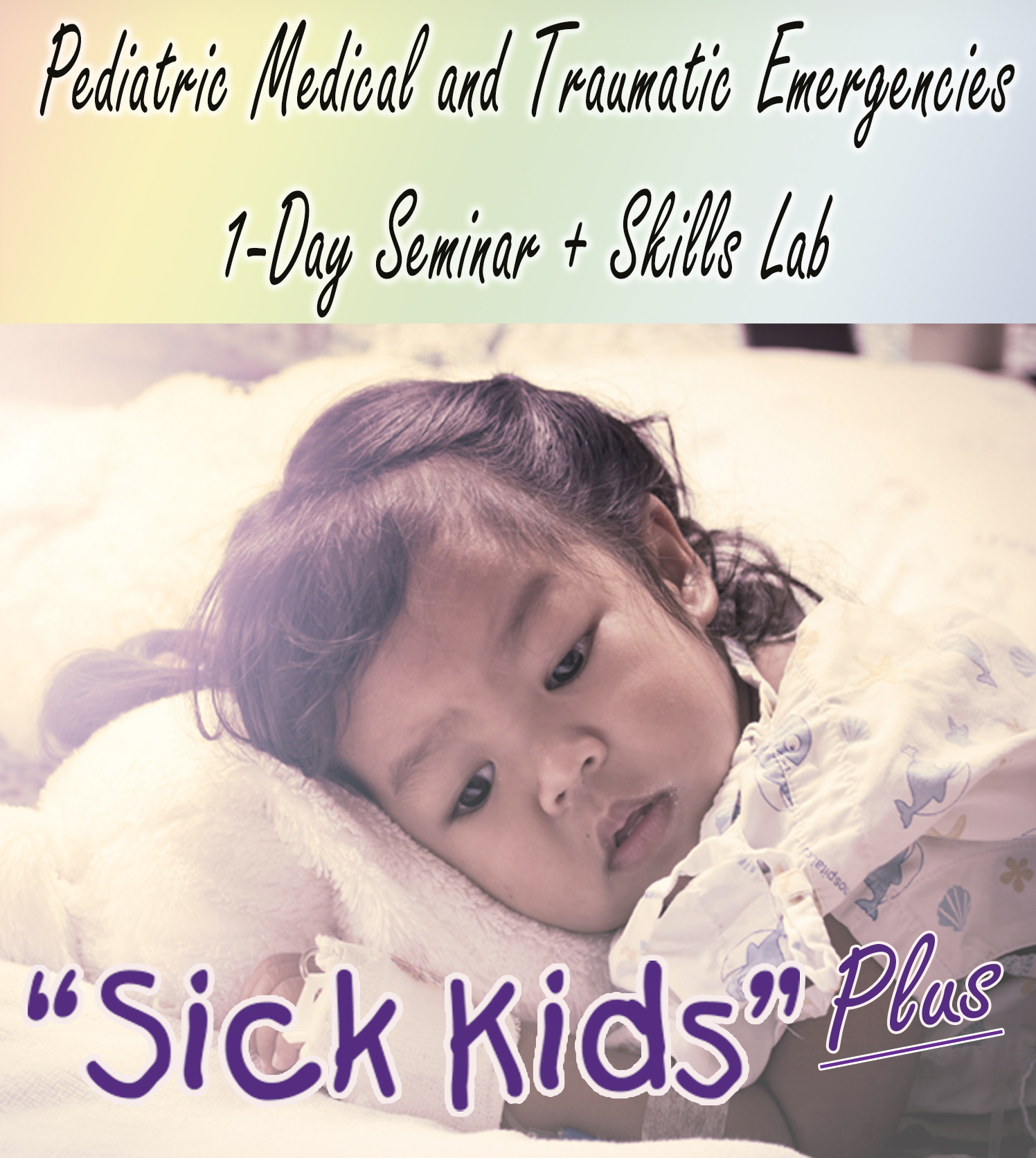 Presented by: Scott DeBoer 
This one-day, fast-paced emergency and trauma review skills lab is a tremendous learning opportunity for paramedics, emergency nurses, critical care nurses, respiratory therapists and those EMS professionals who provide urgent and emergent care to pediatric patients and their families. This unique one-of-a-kind program will offer a view of medicine to participants as they get a close-up look at procedures and illnesses as we simulate a child's body. See what's happening from the inside out.
Any nurse, medic, or RT that wants to be more fully prepared for pediatric emergencies should attend this hands-on skills experience. The instructor, Scott DeBoer, will utilize entertaining and helpful videos throughout the day as well as real-life case studies to leave attendees feeling more confident in their pediatric skills. 
 • Work with harvested pig tissues and fetal pigs    
    **NO animals ARE EVER euthanized for our labs **  
 AGENDA 
Sign-in/Registration opens at 8:30AM Please bring your emailed ticket on your phone or printed ticket
0900-1000 Emergency Assessment of Crashing Kids
1000-1010 Break
1010-1100 Emergency Care of Crashing Kids
1100-1110 Break
1110-1230 Peds Playtime I - Broselow Basics & Handling Handtevy - Interactive group scenarios
1230-1325 Lunch (provided)
1325-1410 Peds Playtime Part II - Skills
               - 3 stations - 15 minutes each
               - Pediatric Intubation Tips, Tricks, & Toys

               - Backup Buffet - LMAs, Kings, and i-Gels

               - Critical Calculations - The ins and outs of color-coding

1410-1420 Break
1420-1455 Bad to the Bone - IV/IO tips & tricks
1455-1505 Break
1505-1550 Peds Playtime Part III - Skills
               - 3 stations - 15 minutes each
               - Hide and Seek - IV practice
               - Bones, Guns, & Drills - IO practice

               - Bagging Babies & Popping Pneumos
1550-1600 Break
1600-1700 Put it all together: Pediatric Trauma Tales & Jeopardy Jewels game show review
HANDS-ON SESSIONS

"Bad to the Bone & Hide and Seek"
Emergency Vascular Access 
Intraosseous (fetal pigs, chicken bones, bone models, eggs, etc.)
Pediatric IV practice (hearts/vein finders, etc.)
"If You Can't Breathe Nothing Else Matters"
Emergency Airway Management
Pediatric intubation, video laryngoscopes, backup airway management toys
Chest decompression - bagging babies & popping pneumos
"Critical Calculations"
Broselow Basics & Handling Handtevy
Real-life scenarios: Hands-on playing with Broselow tapes, Handtevy toys, and other pediatric cheat sheets to see how they actually work/

Seminar Speaker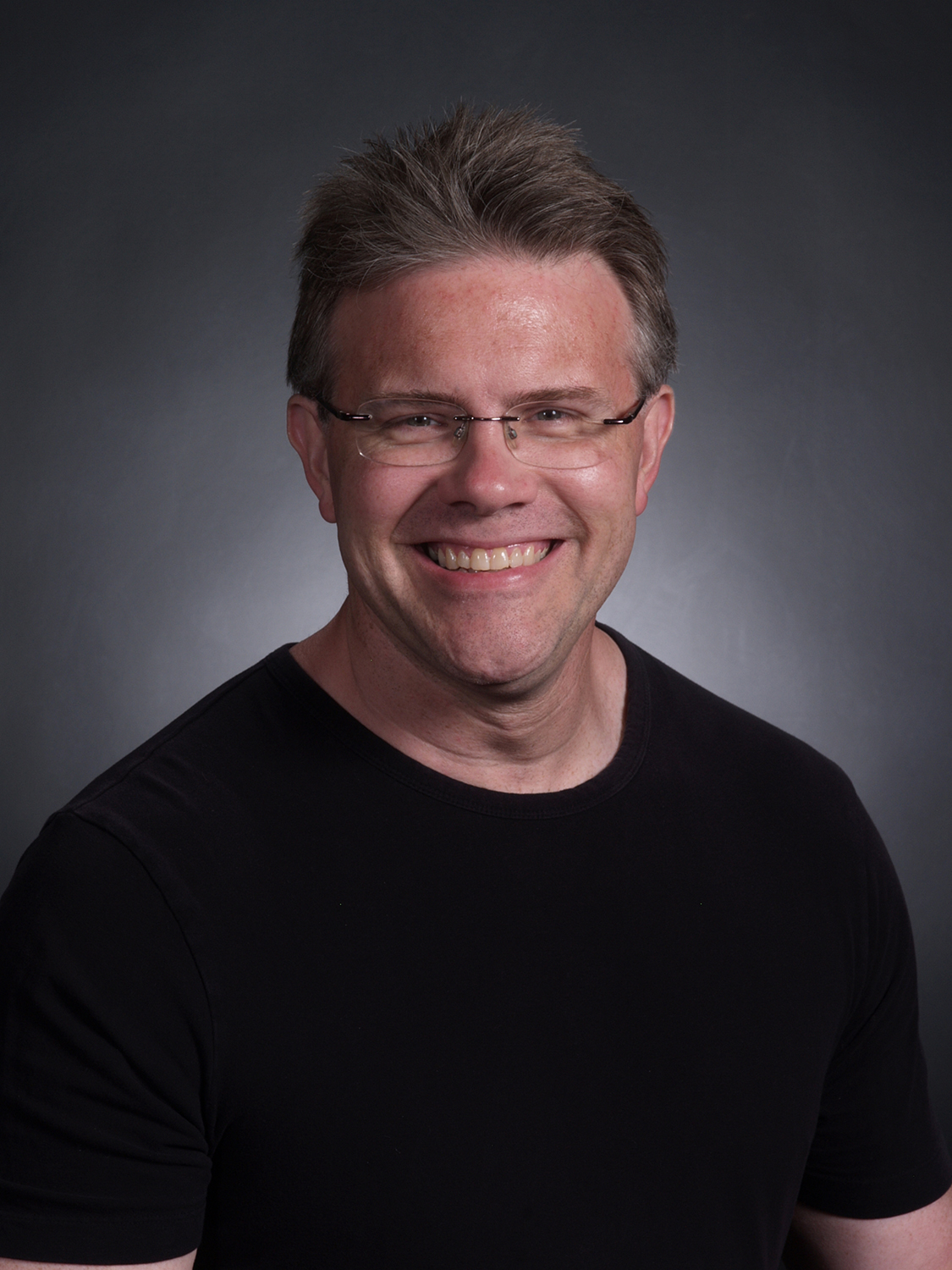 Scott DeBoer RN, MSN, CPEN, CEN, CCRN, CFRN, is an internationally recognized pediatric emergency nurse expert.  Scott has been presenting to tens of thousands of nurse, medics and RTs around the world for over 20 years.  In addition to his extensive training in emergency, critical care, and flight nursing. Scott has co-authored over 100 medical articles and written 7 emergency medical books for nurses, paramedics, and respiratory therapists, his newest book, Peds Pearls: Tear-out, Tips, Tricks & Treasures from the Trenches is the recent recipent of 3 national inovation awards. Scott's relaxed teaching style, along with his personal experiences, and use of humor will have attendees laughing as they learn.   
Credit Hours
6.5 contact hours for nurses have been approved by the State of California Board of Nursing, CEP 13532.  Florida, and most other states accept CE for license renewal that has been approved by the California Board of Nursing.
6.5 contact hours for respiratory therapists have been approved by the American Association for Respiratory Care (AARC).
Florida, and most other states, recognizes CE credit for license renewal that has been approved by the AARC.
6.5 contact hours for EMS professionals have been approved by the Illinois Department of Public Health (IDPH), Division of EMS – Site Code111324P0517 for paramedics.  Most states recognize CE credit for license renewal that has been approved by the IDPH. Florida EMS providers, this course has also been approved by the Florida EMS Medical Director for pediatric credit hours.
** ALL Florida licensed providers must self report CE credit hours from this program to their CE broker account **
Refunds and Substitutions 
A refund may be issued up to 3 days before a seminar. After that time, if you are unable to attend the seminar, you may switch to a different location if available, or send a replacement at no additional charge.   *Refunds will NOT be issued for NO SHOWS.
 IF YOU NEED  TO PAY BY CHECK
 When you add your ticket(s) to the cart.... After you click the ORDER NOW button -- 
PAYMENT SECTION -  Select under PAYMENT METHOD (Pay by Check) then just fill out your info and submit.  Print your registration form and mail with full payment. 
Checks need to be made out to:
Pedi-Ed-Trics Emergency Medical Solutions
Attn: Sick Kids Plus Tickets
9052 Beall Street, Suite B
Dyer, IN 46311 
 FAQs
 Where can I contact the organizer with any questions?
Pedi-Ed-Trics Office 1-888-280-Peds(7337) or Info@PediEd.com 
Will coffee or refreshments be offered?
Islamorada Fire Rescue (Fire Station No. 20)  is providing coffee, water, bagels, and fruit in the moring, as well as, a working lunch of subs. 
Do I have to bring my printed ticket to the event? 
Yes, please bring your phone/email copy or printed ticket if possible. This will make the check-in process go quickly. If you forget a copy.... Do Not Stress Out!  We will have you on the list. :)  

The name on the registration/ticket doesn't match the attendee. Is that okay?
If you are coming as a substitution, then it will not matter that your name is not printed on the ticket. If your hospital paid for your ticket and it has a different name, then just notify the registration person in the morning at the check-in table.
Save This Event
When & Where

Fire Station No. 20
81850 Overseas Hwy
Mile Marker 81.8
Islamorada, FL 33036


Tuesday, September 18, 2018 from 9:00 AM to 5:00 PM (EDT)
Add to my calendar
Organizer
Formerly Peds-R-Us Medical Education, now known as Pedi-Ed-Trics. We provide entertaining pediatric speakers and continuing education programs around the world for all levels of medical professionals. Founded in the late 1990's by Scott DeBoer, former flight nurse with nearly twenty-five years of transport experience and his wife Lisa, a former medic. Pedi-Ed-Trics is now one of the largest dedicated Pediatric Emergency Medical Education company in the United States.