Islamic Financial Markets Seminar
Description
BY INVITATION ONLY
For relevant business professionals from the industry only.
Delegates with corporate email addresses will be accepted.
ABOUT THE EVENT
A high-profile line-up of speakers will deliberate on the broad spectrum of horizons and opportunities in the Islamic finance industry and how to achieve the sustainable and balanced growth in this important sector.
The seminar sessions will cover the following topics:
Overview of IIFM Standards

Global Sukuk Market Trends and Developments

Trade Finance and Islamic Risk Participation Agreements

Gold in Islamic Finance and Documentation & Products Standardization

FinTech and Smart Contracts – Opportunities in Islamic Finance

Managing the Transition of Wealth across Generations via Shariah Compliant Solutions
The specialised seminar will be useful to treasury, credit, risk, legal, product structuring, compliance and related departments of financial institutions as well as regulatory and other professionals active in Islamic finance such as law and advisory firms, stock exchanges and academics.
The workshop is being held with the support of the host Labuan IBFC.
Participation to the workshop is free of charge subject to invitation and registration confirmation.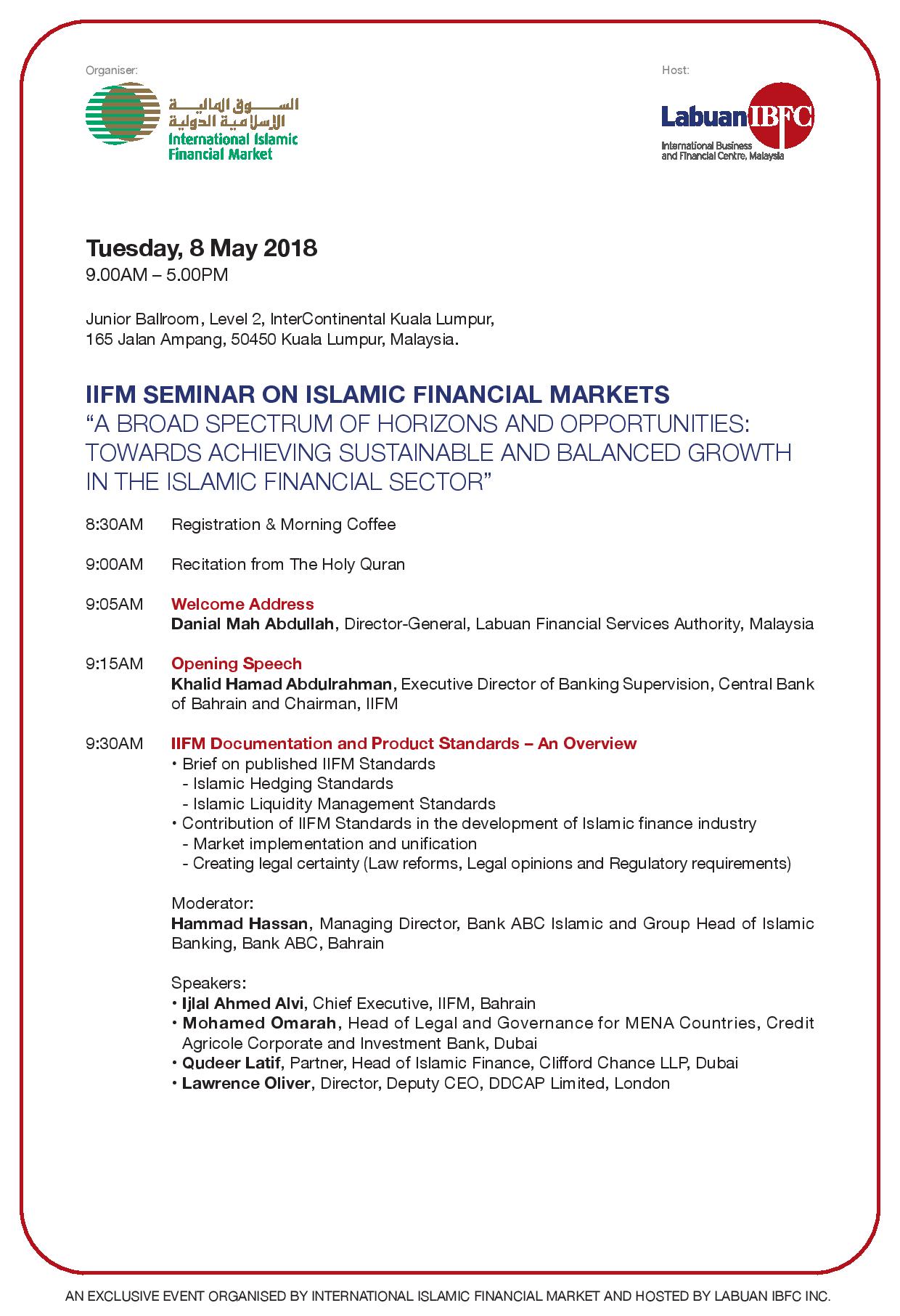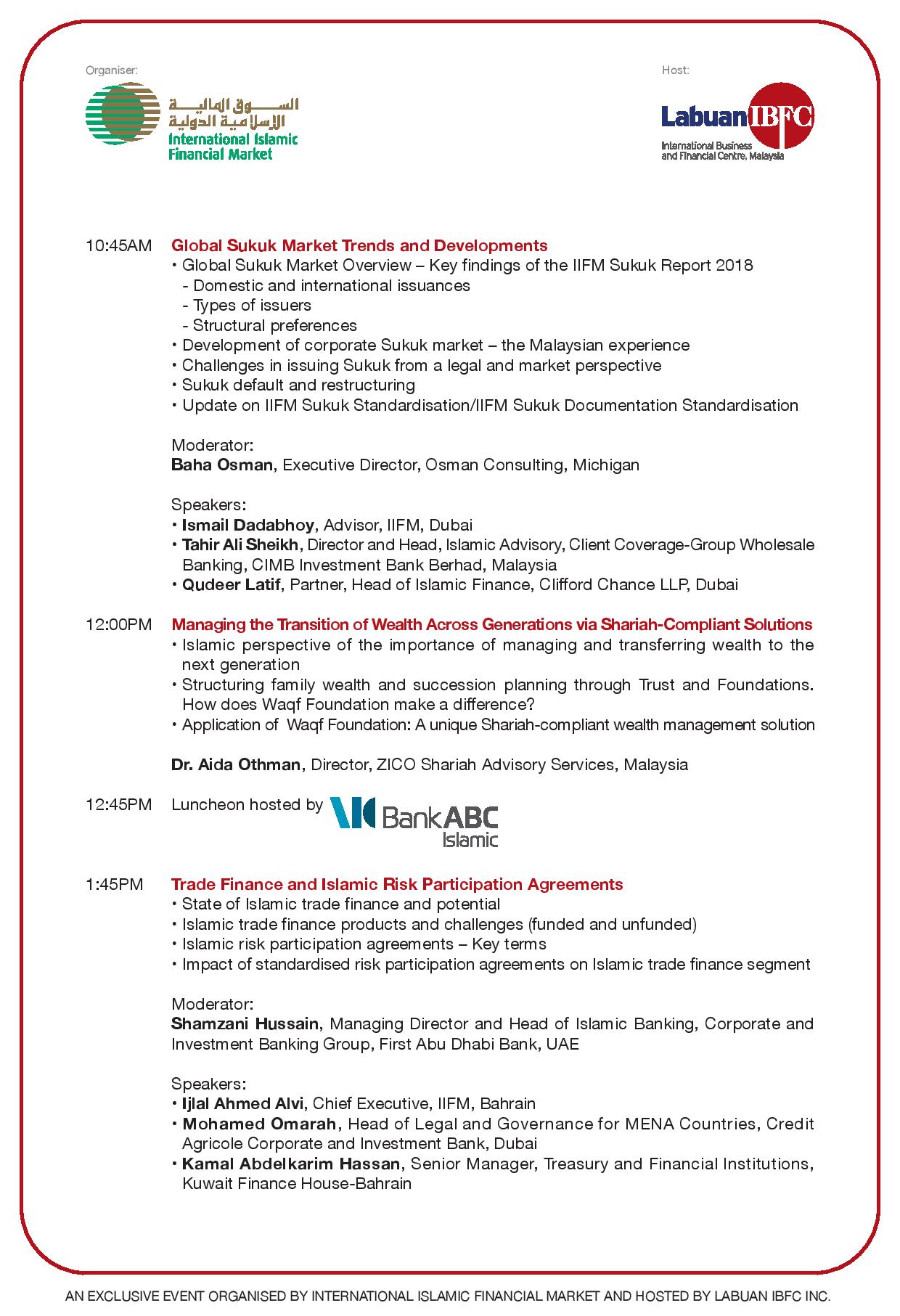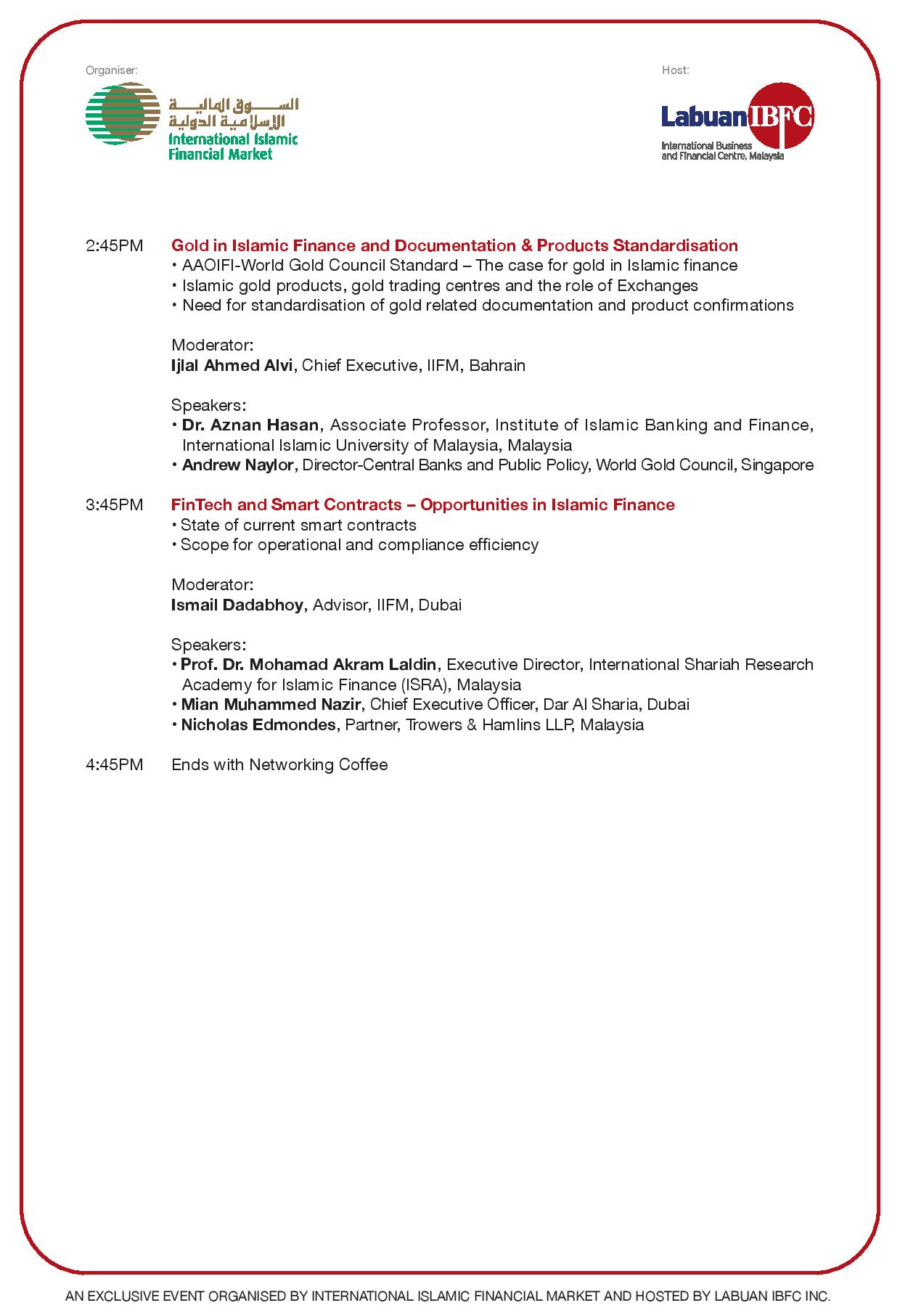 m