Description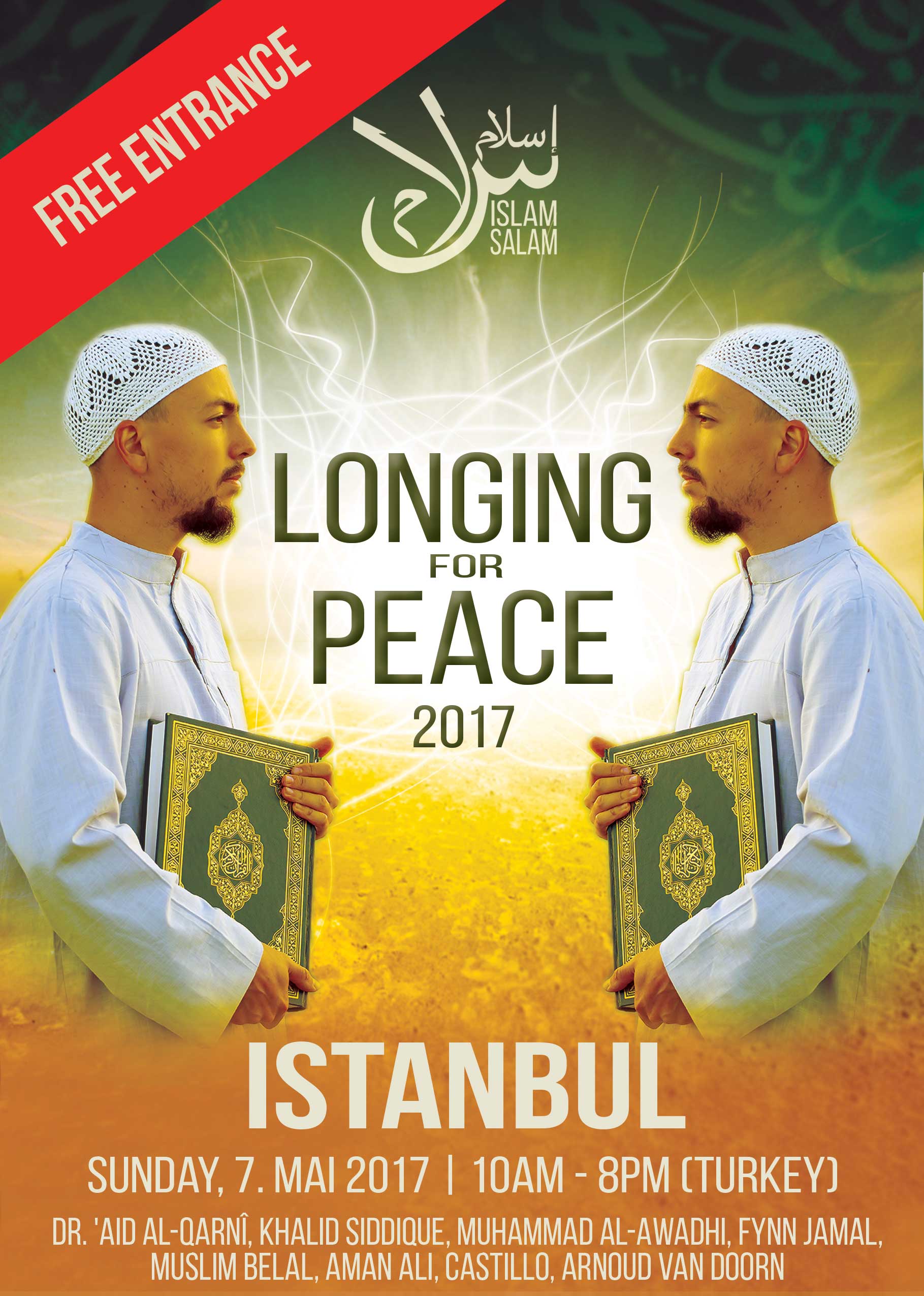 After years of devastating wars involving significant parts of the Islamic World, horrific headlines produced by extremists such as ISIS, Muslims as well the wider public have unfortunately been strongly affected by what we sense as a distorted picture of what Islam in fact is and what it actually stands for. Islâm is being associated with horrible bloodshed, terrorism, oppression of minorities and women. Sharî'a has been rendered tantamount to torture, execution and oppression.
Meanwhile, not only the Islamic World seems to have lost track but looking at Trump and the like coming into power openly calling for an exclusion of minorities, one may only guess that the imminent future doesn't necessarily indicate an increase in world stability.
In times of mutual divisions and hatred even within the Islamic World, Muslims tend to recall those stages of their history, where harmony and unity prevailed while scholars were busy in scientific research working towards a flourishing society rather than declaring each other heretic.
Islamic sources contradict the thesis represented by some prominent neoconservative scholars such as Samuel Huntington or Bernard Lewis, claiming that Islam was damned to be a source of violence due to its alleged inherent potential for violence. Muslims answer such claims by referring to Andalusian «La Convivencia», the multi religious setting at the Abbasid or Ottoman courts.
Therefore, a clear message has to be delivered to our Muslim youth on one hand and to the public on the other. The idea is to counter the widespread narrative of an aggressive Islâm by focusing on those positive aspects which have been neglected in the daily focused debates as decreed in the verse: "Verily, Allah orders justice and good conduct and giving to relatives; and He forbids immorality and bad conduct and oppression; He admonishes you that perhaps you will be reminded." [HQ, 16:90]
In order to reaffirm this clear message the ICCS 2016 launched «Islâm Salâm», a two-day event which took place in Bern on 30th of April (Saturday) and Zürich on 1th of May 2016 attracting roughly 1500 Muslims as well as Non-Muslims.
This year's event was set to measure up to last year's success. Therefor we opted for a similar concept bringing «Islâm Salâm» back to Zürich's World Trade Center. An unfortunate Islamophobic row led to a cancellation of the contract by the venue and this just two weeks prior to the event. Therefore, the organising committee decided to transfer the whole event to Istanbul while inviting Muslims all over Europe to the former capital of the Ottoman Empire.
«Islâm Salâm» intends to address all types of age groups but especially the youth. Therefor the program will not only include short lectures (max. 20 minutes each) by national and international speakers but also offer vocal Nasheed performance, Qur'an recitation, animation and poetry.
---
Speakers/Nasheed/Film Screening
'Aid al-Qarnî [KSA], Muhammad al-'Awadhi [KWT], Muslim Belal [UK], Khaled Siddiq [UK], Fynn Jamal [MY], Aman Ali [USA], Nora Illi [CH], Castilli [UK], Adem Ramadani [ALB], Arnoud van Doorn [NL], TUNCAY AŞKIN [TR], Naim Cherni [CH], Ehsan Tamid [UK], Iman Team Austria [AT], Abdel Azziz Qaasim Illi [CH]...
---
FAQs
Do I have to register in order to attend the conference?
No. But if you register, you ensure that you will be admitted. Non registered walk-in visitors will be only admitted as long as there is space.
Are there ID requirements to enter the event?

Yes. In order to prove your registration you need to show up with your ID/Passport. Also in order to barrow a translation headset you need to present your ID.
What can I bring into the event?
Bring as few as possible. Not allowed are any types of weapons, knifes or any other thing that could hurt anyone. Professional camera equipment must be registered until Friday, 4th of May via the ICCS Press Desk presse@izrs.ch
How can I contact the organizer with any questions?
Send us an e-mail to info@izrs.ch or call us during business hours +41 31 511 02 90
Do I have to bring my printed ticket to the event?
If you can print it, it's better. If not, just bring your ID/Passport.
I can't find the venue's address, why?
The actual address will be published Friday evening 8pm Turkey Time.