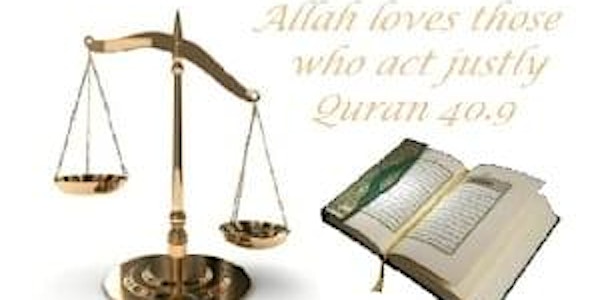 Islam and Justice
DWP Muslim Network presents Islam and Justice with Asim Hafeez
About this event
THIS EVENT IS OPEN TO CIVIL SERVICE EMPLOYEES ONLY. PLEASE ONLY REGISTER WITH YOUR GOVERNMENTAL DEPARTMENT EMAIL ONLY. REGISTRANTS WHO USE PERSONAL EMAIL ACCOUNTS WILL HAVE THEIR TICKETS CANCELLED WITHOUT PRIOR NOTICE.
Justice is a key component of the Muslim faith. Speaking up truth to power. With large parts of global society facing oppression and the matter of racism still prevalent. There is an urgent need to revitalise the concept of justice specifically as a virtue. for Justice to prevail we need righteous human beings.
For peace and Justice to prevail in society, we need laws of justice but also people of justice. Justice is the only one of the four virtues which is inherently good. Wisdom, temperance and courage are good when they serve virtuous ends, but justice surpasses all of them because it is concerned with the quality of the soul and society. Justice is concerned with the inward quality of the soul and the outward quality of virtue. We must be just with ourselves and then with everyone and everything around us.
Therefore join us with Deputy Director at the Home Office, who will speak about why the element of justice is so important in an age when discrimination and racism is rife and what does Islam say about this.