Description
Take your small business brand to the next level with the help of ISL Skillshares! Join us for weekly sessions that dive into tips and tricks for building and tracking a successful brand.
Uncover the who, what, where, when, and why of your small business's social media strategy. Leave with an understanding of social media best practices including how to understand your audience, develop a brand voice, and maximize your content's reach.
Light refreshments will be provided courtesy of our partner Rito Loco.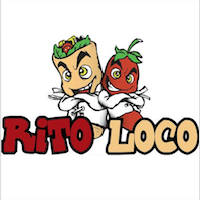 Welcome to the world of Rito Loco, a unique and creative burrito company. We use nothing but the freshest ingredients to fuel our homemade recipes. Everything is made from scratch with a bit of culinary creativity and extra helpings of passion and love. Served from our Shaw restaurant or food truck, Rito Loco's award-winning "Street Mex" menu is generated from old family recipes, inspired by international traditions and hip to local dining trends. There are simply no better burritos in Washington DC, nor menus with so many possibilities. Who's ready to get loco?