ISHN 2019 Annual School Health Conference
Description
Since 2008, the Indiana School Health Network has been getting to the heart of school health by assembling key stakeholders, thought leaders and subject matter experts for the Annual School Health Conference. This conference provides people like you - who are passionate about school health - an opportunity to expand their knowledge, increase their skills, and collaborate with others who truly want to make a positive impact on school health in Indiana.
Who Should Attend?
Each year, professionals from a wide variety of disciplines attend the conference including:
elementary to post-secondary educators

superintendents, principals and school board members

school nurses

public health nurses

social workers

outreach and enrollment specialists

managed care professionals

government program associates

hospital administrators and staff

federally qualified health center and school-based health center providers and leadership

school health experts from across the nation with interest/expertise in early childhood and child health; obesity prevention; immunizations; Whole School, Whole Community, Whole Child; and public health.
AGENDA
Dynamic speakers, subject matter experts, exhibitors and networking opportunities will provide you with valuable information, resources, and inspiration to move your initiatives forward.
Speaker Line-up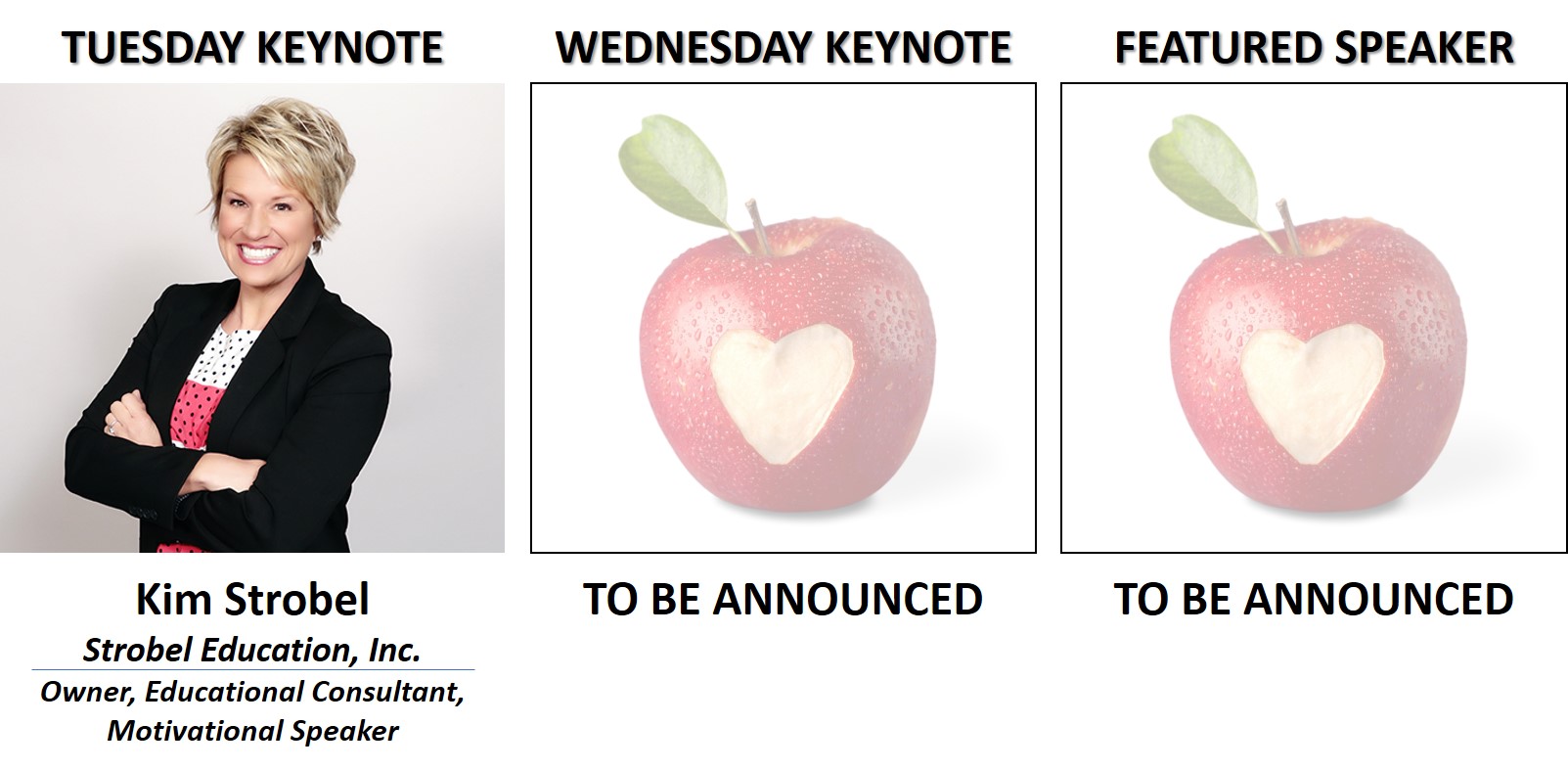 Kim Strobel - Kim's wisdom, positivity, and strength are evident in the inspiring workshops she presents to educators and school health advocates who seek to make a difference. As a former teacher, she knows how important support and encouragement are in creating a successful learning environment.
Throughout her career, Kim has been recognized at the state and local level for her achievements and contributions to the education field. In 2010, she was awarded a grant from the Lilly Endowment Teacher Creativity Fellowship, which she used to study the practice of meditation and how to use it in the classroom. Most recently, she's taken her vision of reimagining education to the national stage as a featured keynote speaker at the Innovative Schools Summit in Atlanta and the School Discipline Conference in Las Vegas.
Kim has also added the role of Happiness Coach to her lengthy resume, guiding individuals toward rediscovering their authentic selves and reclaiming their personal and professional joy. Kim sprinkles happiness tips and tricks into her education workshops, ensuring teachers, school staff and advocates approach their work.
For her Tuesday Keynote, Kim will present Remembering Your Why: Meaning, Purpose and Passion in Education.
Breakout Sessions
In addition to our featured speakers, we will offer 20 breakout sessions organized by five learning tracks:
Outreach & Enrollment


Clinical

Administrative/School-Based Health Center

Whole School, Whole Community, Whole Child (WSCC)

Public Policy
Visit the Indiana School Health Network website for the latest agenda and conference details.
LOCATION
Marriott East Hotel, 7202 East 21st Street, Indianapolis. Use this link to book a hotel room by May 25, 2019 at a special discounted rate. After May 25, standard rates apply.
SCHOLARSHIPS
A limited number of scholarships are available. Please visit the Indiana School Health Network website to download a scholarship application.
CANCELLATION POLICY
Please note that all cancellations, with the exception of Student and Scholarship registrations, are subject to a $25.00 processing fee. No refunds will be issued for cancellations submitted after 5:00P EST, June 21, 2019.