ISH Training Seminar Series "Sex Differences in Hypertension"
International Society of Hypertension Training Seminar Series "Sex Differences in Hypertension"
About this event
We would like to invite you to the first International Society of Hypertension (ISH) Training Seminar Series "Sex Differences in Hypertension".
This activity is the first of various training seminar series that the ISH Mentoring and Training Committee will be hosting to contribute to the discussion of essential topics in hypertension research.
In this session, we will discuss the current evidence around the mechanisms, prevalence, and treatment of hypertension in women, covering study design, preclinical and clinical data, pregnancy disorders in hypertension, and the impact of COVID-19 on women's cardiovascular health.
We hope you can join us to learn, teach and discuss the challenges we currently face in this area, and how we can improve women's cardiovascular health.
(Video recording will be made available after the event for those who cannot join us due to time zone or other reasons)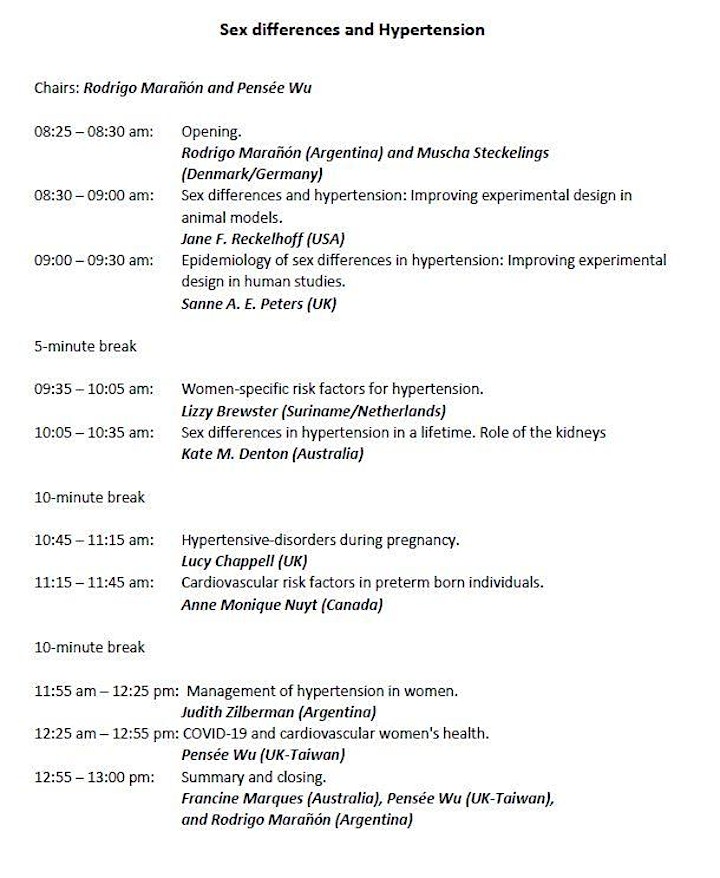 Organizer of ISH Training Seminar Series "Sex Differences in Hypertension"