| | |
| --- | --- |
| ISCEA - LEAN Six Sigma Conference - September 21-22, 2018 | |
Event Details
ISCEA Lean Six Sigma Conference 2018
Empowered by Lean Six Sigma Knowledge
This conference located in the ideal location and weather for education and learning in Dallas, Texas.  Arlington, Texas is a suburb in Dallas, Texas near the world famous Dallas Cowboys football stadium the AT&T Arena.  
Come learn about the next generation of Lean Six Sigma.  
The idea that Lean Six Sigma is not just a top down strategy for Companies to save millions of dollars by working employees harder has been rejected.  Dr. Jones one of the originators of the next generation Lean Six Sigma has highlighted on the next generation of Leaders and Engineers must use Six Sigma to empower their career choices.
This Modern version of Six Sigma empowers people to continuously improve and move towards greatness.  This conference invites all to come understand how Lean Six Sigma was suppose to empower people to be better.  Those interested are able to attain important certification and course credits for renewal.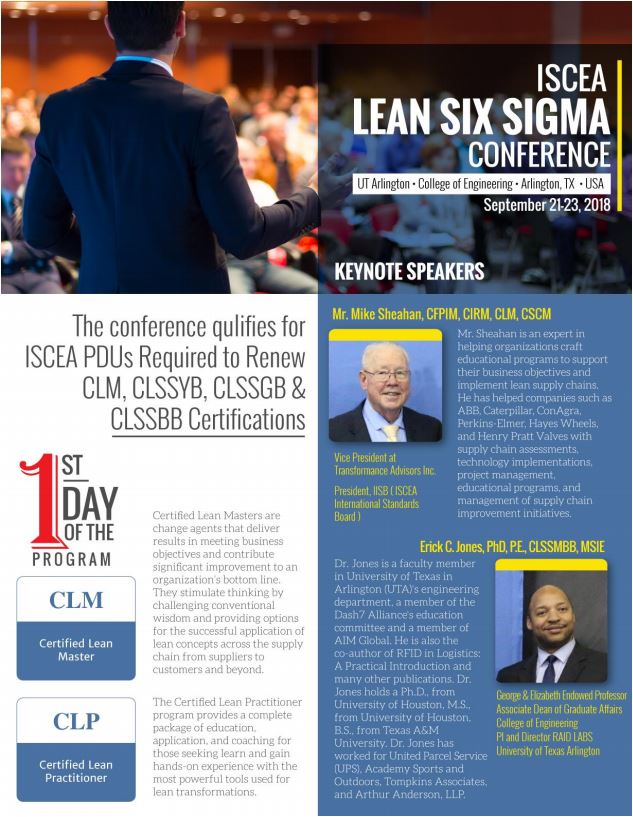 Conference Highlights
Dr. Erick Jones will Keynote on " The Five Things Everyone should know about Lean Six Sigma - that your company did not tell you"
Dr. Billy Gray will present on "The Project Management Problem - You have to Manage People"
Dr. Samuel Okate will present "Artificial Intelligence, Data Science, and Big Data - create Big Problems"
Ms. Wanda Jackson on "How Lean Six Sigma Can give women a voice in the workplace"
Ms. Shernette Kydd on "Lean Six Sigma in Healthcare - What is the difference"
ISCEA LEAN Track featuring - Mike Loughrin
 Attending the Conference qualifies for ISCEA LSS Belt Renewals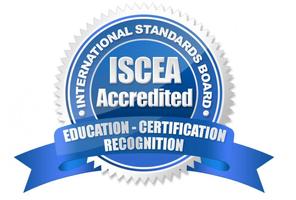 Please contact ISCEA Global Desk via email, GlobalDesk@iscea.com, with any questions.
Where

Hilton ARLINGTON
2401 E Lamar Blvd
ARLINGTON, TX 76006


Organizer
ISCEA Contact Numbers:
Tel: 800-817-9083

Register by Mail:
ISCEA
2000 Auburn Drive, Suite 200
Beachwood, OH 44122, USA

Web:
www.iscea.com , www.iscea.net
Email ISCEA:
info@iscea.net
WHQ Address:
ISCEA
2000 Auburn Drive, Suite 200
Beachwood, OH 44122, USA