About this Event
Grant Thornton LLP has generously provided the venue as well as refreshments for our next exciting event, scheduled for September 17th, 6:00 - 8:00 PM EST.
We will be offering this event both on location at Grant Thornton 200 King St W as well as virtually via Skype. Please register for either the on-site or the Skype option; if you are planning to attend virtually, please RSVP as soon as possible as virtual space is limited, and registration is mandatory for the collection of CPE credits. Note: you don't need to be a certified member to attend - everyone welcome!
Join us for two fantastic presentations by experienced industry professionals.
The first part of the evening will dive into the importance of security awareness with Susan Welstead, Director of Education & Awareness.
The second part of the evening will include a presentation from the Coinsquare's Blockchain Lead, Michael De Luca, that examines the rationale behind the design of blockchain, a technical view of its workings in practice, what is and isn't possible in public applications and its security concerns and attack vectors.
Agenda:
5:30-6:00 PM: Registration
6:00-6:15 PM: Introduction
6:15-6:55 PM: First Speaker - Susan Welstead
6:55-7:00 PM: Mini Break
7:00-7:55 PM: Speakers - Michael De Luca + Grant Thorton's Giles Dixon
7:55-8:00 PM: Closing
8:00-8:30 PM: Networking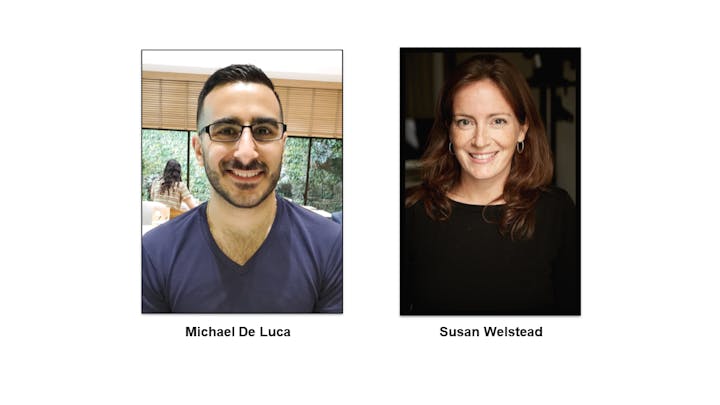 SPEAKER BIOS:
Susan Welstead
Susan Welstead is Director of Education & Awareness in the Enterprise Security and Risk Services team where she contributes to creating employee awareness around information, cyber, and fraud security. Additionally, she and her team oversee her workplace Security Awareness mailbox, develop training courses, and present educational talks to high risk employees, and external clients, in partnership with the Fraud teams. Prior to her role in Security, Susan spent several years with a "big five" bank's Corporate Centre Technology team in a number of roles.
Committed to integrative thinking, Susan is an energetic leader with nearly 20 years of experience driving innovative Security, IT, and Operations programs focused on enhancing the client experience. She's had a progressive career helping to simplify technical delivery in diverse industries such as; Banking, Hi-tech Manufacturing, and B2B Distribution. She holds a BA from York University, and an MBA from Rotman School of Management at the University of Toronto.
Michael De Luca
I started following Bitcoin from both an investment and technical perspective in 2011, right as I finished my Electrical Engineering degree at McGill. After a career path that included developing advanced trading software for prop traders and later building innovative prototypes for retail banking, I finally got the opportunity to work on blockchain projects full-time at Scotiabank's Digital Factory, in 2016. For 2 years, I dove deep in a wide range of both public and consortium blockchains and other decentralization technologies (i.e. distributed ledgers, smart contract platforms, file storage). In January of 2019, I joined Coinsquare's quickly growing team as its first blockchain and cryptocurrency-dedicated developer, going onto leading a 6 person team focused on handling all things blockchain and cryptocurrency, such as managing blockchain node cluster, handling deposits, and performing batched withdrawals.