The (ISC)² Toronto Chapter is proud to present our next Chapter Meeting on March 24 - updated to an online session!
About this event
Data Connectors has kindly sponsored this online session! A Zoom registration link will be provided once you sign up for this event.
Join us for fantastic presentations by experienced information security industry professionals.
Agenda:
6:00-6:10 PM: Introduction by Victoria Granova, (ISC)² Toronto Chapter
6:10-6:15 PM: Introduction by the event sponsor, Data Connectors
6:15-7:00 PM: First Presentation: Fireside Chat with Heather Ricciuto, IBM - The Importance of Diversity in the Cybersecurity Workforce
7:00-7:10 PM: Mini Break
7:10-7:55 PM: Second Presentation: Dr. Eman Hammad, PwC - Trusting the future: 5G & beyond!
7:50-8:00 PM: Closing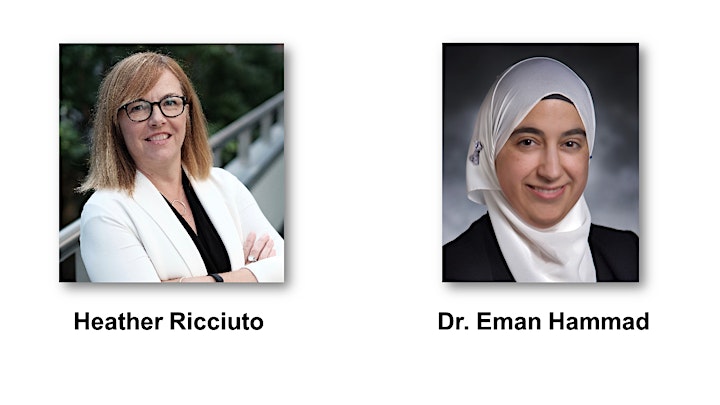 Speaker Bios:
Heather Ricciuto
Heather is Global Leader of IBM Security's Academic Outreach Program, striving to address the skills gap through education. She is the co-leader of IBM's Women in Security Excelling (WISE) Business Resource Group. With approximately 1000 members, WISE aims to bring awareness and change to the cybersecurity gender gap through education, events and youth outreach. She is a proud Founder of IBMCyberDay4Girls, a program designed to build cybersecurity awareness amongst middle school girls. The IBMCyberDay4Girls program has touched the lives of over 6000 girls in Argentina, Australia, Canada, Costa Rica, India, Ireland, Nigeria, Scotland, South Africa, UK and the United States. Heather strives to inspire others by sharing her passion for leadership and learning.
Dr. Eman Hammad
Dr. Eman Hammad is an Industrial & IoT Security Specialist with the Cybersecurity & Privacy team at PwC Canada. Her 20 years of experience combine practical experience and theoretical research shape her vision for resilient-by-design solutions in the connected world. She is the co-chair of the IEEE 5G Security working group for the International Network Generations Roadmap (INGR), FNI's technology road-map project. Eman's primary focuses is on how a deeper understanding of interactions between critical physical systems, communication technologies and enabling technologies can help design new classes of operational solutions that are more resilient to cyber/physical disruptions. She delivered many talks in academic and industrial conferences. Her research has been recognized with merit awards and has been featured on the Smart Cybersecurity Network. Eman is an active advocate for women in STEM and Cybersecurity.