Description
Please join us for our monthly chapter meeting. Our meeting will be held in the historic Murphy Community Center. There is plenty of parking available, the meeting space is comfortable, the community center staff is very friendly, and free Wifi! We look forward to seeing you there, and remember 2 CPE's will be provided for this and all future meetings!

If you are in Plano, Richardson, Allen, Garland, Wylie, Sachse, Lucas, Parker, or anywhere else, please come join us!
Our members present, please join us!!!!
Josué Negrón -

Managing & Securing Windows 10 in the Cloud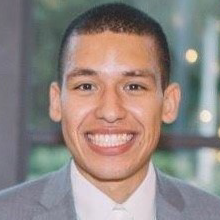 Description: In the past there has been a hard requirement to be on the corporate network in order to manage Windows clients, however, now with modern management we can leverage MDM vendors to fully manage Windows 10 devices from the cloud. In this session we will focus on how to leverage Windows 10 security features such as Device Health Attestation and Windows Information Protection, as well as, how to manage and report on the BIOS from the cloud.
Bio: Josué Negrón serves as a senior solutions architect at VMware EUC for Windows 10. Currently, in his sixth year with VMware, Josué works with clients to define the best way to integrate the latest EUC technologies into their businesses to solve challenges associated with mobile device deployment, management, and security. Josué holds a degree in Computer Engineering from Georgia Tech.
Sundar Ganesan - API Security 101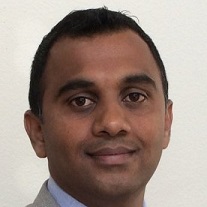 Description: In this session we will discuss the following key topics;

- Why do we need to secure APIs?
- What standards(SAML/OAuth) are there?
- How to protect APIs?
Bio: Sundar Ganesa is a highly motivated and resourceful technical leader with several years of experience transforming customer requirements to tangible solutions collaborating across organizational boundaries. Sundar holds a Bachelors and Masters degree in Computer Science and served on the Board of the North Texas Cloud Security Alliance. For over 3 years he has worked as IAM Architect and Consultant for Dell.

Facility address: 205 N. Murphy Road, Murphy, TX 75094
Meeting Room: Homer Adams Room (entrance is behind building, see picture below & click for map)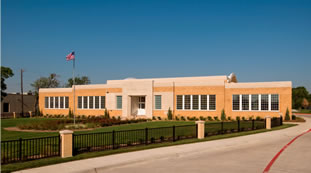 FAQs
What are my transportation/parking options for getting to and from the event?
The facility is located on the west side of North Murphy Road and plenty of parking is available behind the facility. Entrance to the facility is from the back as well, just next to the parking lot. If you need a map click on the image of the facility above.

How can I contact the organizer with any questions?
Please email the organizer at: johnw@isc2dfw.org

Do I have to bring my printed ticket to the event?
No, but you do need to make sure and sign in if you want your CPE's. We submit CPE promptly, so please make sure and sign in so you can get credit!
What are the certifications I can receive CPE for?
CISSP: Certified Information Systems Security Professional
SSCP: Systems Security Certified Practitioner
CCSP: Certified Cloud Security Professional
CAP: Certified Authorization Professional
CSSLP: Certified Secure Software Lifecycle Professional
HCISPP: HealthCare Information Security and Privacy Practitioner
CISSP - ISSAP: Information Systems Security Architecture Professional
CISSP - ISSEP: Information Systems Security Engineering Professional
CISSP - ISSMP: Information Systems Security Management Professional
Save