ISBSS Seminar Series: Brandon Price, Ph.D. - Entrepreneurism in the Life Sciences

Wednesday, April 17, 2013 from 12:00 PM to 1:00 PM (PDT)
Event Details

 Industrial Strength Bio Seminar Series
Wednesday, April 17, 2013
12 Noon – 1:00 p.m. – Bldg. 535, 152 classroom
 Entrepreneurism in the Life Sciences
(Why Entrepreneurial Thinking is so Important)
 Brandon J. Price, Ph.D.
Universidad de Guadalajara and Falcon Ridge Associates, Inc.
 The 21st Century has been characterized as the "Century of the Life Sciences". The concepts of knowledge, technology, entrepreneurship and innovation are central to the growing economic doctrine - referred to as "innovation economics" – that positions them at the center of the economic model, rather than as independent forces that are largely unaffected by economic policies.
In this talk, we will focus on entrepreneurship, how entrepreneurial thinking is so critical to innovation and development in the life sciences, and how entrepreneurship and business planning in the life sciences is so different from other technology sectors. During the discussion, we will address some burning issues, such as:
Why is Andrew Grove (entrepreneurial co-founder of Intel) dead wrong about Christopher Columbus (entrepreneurial co-founder of America)?
Is the making of an entrepreneur primarily a "nature" or "nurture" process?
What is "creative destruction" and how is its increasing acceleration dramatically changing the economy?
Is Crowdfunding really an option for the life science entrepreneur?
The talk will conclude with a discussion of the question of what this means for all of you.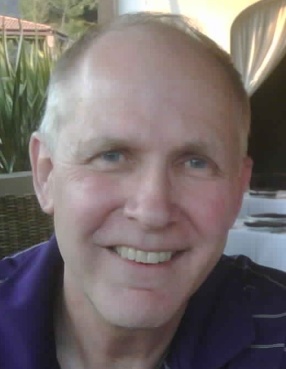 Dr. Price has more than 30 years' in the biopharmaceutical industry, and has been President of Falcon Ridge Associates since 2005.
Currently he is acting CEO of Oncometa Pharmaceuticals, Inc., a New York based small molecule company developing drugs for cancer and metabolic disorder indications. With Dr. Fernando Larios, he has recently formed Biogenin, S.A.P.I. de C.V., Guadalajara, Mexico, which is developing and licensing new human and veterinary pharmaceuticals primarily for the Latin American market.
Previously, Dr. Price held senior executive positions at GalenBio, Inc, Cognate Therapeutics, Goodwin Biotechnology, CropTech Corporation, Cardinal Health, BioReliance, Damon Biotech and Ortho Diagnostic Systems.
He currently sits on the Boards of Prairie Plant Systems, Inc. (Saskatoon, Canada), OcuSciences, Inc. (Ann Arbor, MI), Nascent Biologics, Inc. (San Diego, CA), and The Virginia Biotechnology Research Park (Richmond, VA). He chairs the Advisory Board for the Professional Science Management Program in Bioinformatics at Virginia Commonwealth University (Richmond, VA).
Dr. Price is a Visiting Professor at the University of Guadalajara School of Business (CUCEA) and The Jesuit University of Guadalajara (ITESO), where he teaches a course entitled "Entrepreneurism and Business Planning".
He holds the B.S. and Ph.D. degrees in Biophysics from the University of Michigan in Ann Arbor and is the author of more than 50 articles in the scientific and business literature.
Company website: http://www.falconridgeassociates.com/
Student information:
Dress code: business casual
Event reminders:
 Contact information: Kathy McNevin, kathryn_mcnevin@kgi.edu
Attendee List
Sort by:

Date

|

First Name

|

Last Name
When & Where

KGI - 535 Bldg., Classroom 152
535 Watson Dr
Claremont, CA 91711


Wednesday, April 17, 2013 from 12:00 PM to 1:00 PM (PDT)
Add to my calendar
Organizer
Keck Graduate Institute of Applied Life Sciences