​I​s your client's house making them sick? - Free CE Webinar

Wednesday, May 2, 2018 from 12:00 PM to 1:15 PM (EDT)
Event Details
Indoor air quality issues and smart ventilation strategies for automatically maintaining excellent air quality are presented. The cost of poor ventilation in terms of illness and productivity dioxide are discussed. Important air quality topics including carbon dioxide, VOCs (volatile organic compounds), contagions (bacteria, virus, mold), and particulates are included. Current ventilation levels are insufficient when homes are occupied and are excessive when a home is unoccupied. Discussions of the importance of ventilation air recirculation for efficient use of "stored" fresh air and for particulate removal are included.


Continuing Education Units (CEUS) 1 hour in

Green Building Certificate Institute (GBCI)
Building Performance Institute (BPI) NonWholeHouse
American Institute of Architects - AIA (HSW) 
Certified Green Professional (NARI & CGP)
Certified GreenHome Professional (CGHP)
AIBD
State Architect / Builder License may be applicable


Lessons Learned
1) Develop an understanding of how indoor air pollutants impact building occupant health and wellness.
2) Learn how much fresh air per person should be delivered to a building for peak cognition and reduced disease transmission.
3) Awareness of value of improved air quality in terms of productivity and reduced illness in relation to cost for enhanced fresh air ventilation.
4) Provide an understanding of future technologies (Artificial Intelligence, "Big Data") for linking smart ventilation with other data for improving human health and wellness.

Session sponsor:
Build Equinox, CERV - Smart Home Ventilation with add-on heat pump heating & cooling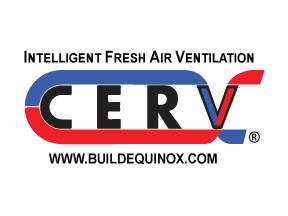 Instructor: Ty Newell
 Ty is a co-owner and co-founder of Build Equinox, a company devoted to inventing technologies for healthy, comfortable and sustainable living. He retired from the University of Illinois in 2007 as an Assistant Dean in the College of Engineering, having advised 70 masters and doctoral graduate students, and is an emeritus professor of mechanical engineering. Ty's degrees are in mechanical engineering (BS,'74, UMichigan and MS/PhD, '78/'80, UUtah). He has lectured around the world on indoor air quality, comfort, solar energy, building energy efficiency, and resource conservation including keynote addresses at the Solar Energy Society of India's 25th Silver Jubilee in Hyderabad and at the TTMD Conference (Turkish ASHRAE) in Istanbul, Turkey. He has been a Fulbright Scholar at the Universidad Nacional de Salta in Argentina, an Ercotaf Scholar (European Union) at the EPFL in Lausanne Switzerland, and an Academic Leader at Tec de Monterrey in Queretaro Mexico. Ty lives in a 100% solar powered home that includes automated fresh air control and rainwater harvesting in Urbana Illinois. Build Equinox is located in a 4500sqft facility in Urbana IL that is also 100% solar powered.
Organizer
A nonprofit with a mission to empower people to make healthier and more sustainable choices in the renovation and construction of the places we live. 
Join us for our weekly Wednesday free ceu webinars.