Is Wildness Over? - An SIS-OR Book Event with Dr. Paul Wapner
SIS's Paul Wapner discusses how humans - and the environment - might benefit from 'rewilding', with Lenwood Hayman and Deirdre Shelly.
About this Event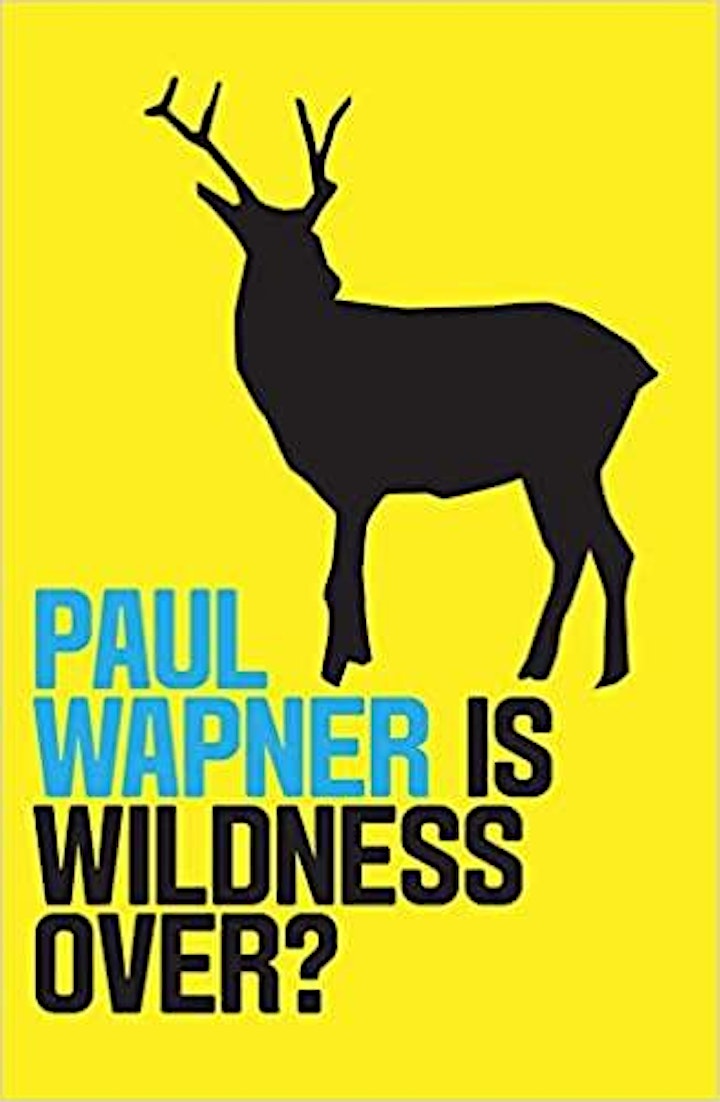 Join
Lenwood Hayman, Morgan State University, Social Justice Scholar
and
for a discussion of
How do we explain climate change, mass extinction, COVID-19, and related dangers and injustices wracking the planet? In his new book, Paul Wapner explains how current global crises stem from a common source: a brutal and wrongheaded attempt to banish wildness from human experience. While people have tried for millennia to rid themselves of unpredictability, vulnerability and inconvenience—and have been remarkably successful—they have not eliminated but shoved it into the lives of the less fortunate and catapulted it up to the global level.
Using the book as a launching point, the panel will discuss the nature of contemporary global challenges and how our species might best respond.
About the Panelists
Lenwood Hayman, (Associate Professor, Morgan State University) is a social justice scholar.  His research focuses on the mental health of Black men and the stress under-privileged and marginal communities face due to structural racism, gender oppression, and classism. 
Deirdre Shelly, (Sunrise Movement) is an environmental and justice activist.  She has worked as the DC Actions Coordinator for 350.org and is currently engaged in advocacy for the Sunrise Movement, a youth mobilization effort to halt the climate crisis and build a more just and ecological sound future.
About the Author
Paul Wapner (Professor, School of International Service at American University) is a scholar of global environmental politics. He has published six books and dozens of scholarly articles focusing on environmental ethics, transnational activism, climate suffering, and global environmental thought. He leads workshops for professors and activists on contemplative environmentalism and serves on the board of RE-volv, a group that finances and installs solar panels on the roofs of nonprofit organizations.
Registration is required for this online event. Webinar details will be sent to registered participants approximately 24 hours before the event begins.
Find us on Facebook, LinkedIn, and Twitter for news on fellowships, research cluster events, and details on recent and forthcoming articles and books by SIS Faculty. Check out our new YouTube channel after the event for this and other event recordings!
American University is committed to accessibility. If you need accommodations, please email sisresearch@american.edu at least 72 business hours before the event.
"If the world seems more chaotic to you, this superbly thoughtful book can help explain why, and provide some advice on surfing that new wildness. It will help you see your time through new, sharper eyes."
Bill McKibben, founder of 350.org and author of The End of Nature
 "An admirably lucid meditation on the wild. Wapner shows that we subdue every last bit of wildness only at immense peril to ourselves and to all that we hold dear. His conclusion―that we must welcome unpredictability and a modicum of danger back into our personal lives―is bracing and wise."
David Abram, Director of the Alliance for Wild Ethics (AWE) and author of Becoming Animal.