Is Vodka Dead? Long Live Vodka!

Monday, April 16, 2012 from 6:00 PM to 8:00 PM (PDT)
Event Details
Vodka is dead!
Long Live Belvedere!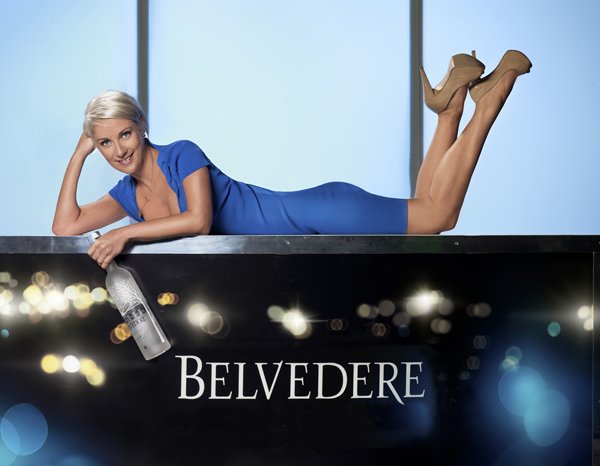 Is Vodka 'dead'?
To paraphrase the great Edwin Starr:
'Vodka, huh?
What is it good for?
Absolutely nothing!
Sing it again…'
The ultimate chameleon, without definitive provenance, heritage or narrative, Vodka is a spirit that has been defined in recent years by celebrity endorsements, 'skinny girl' concoctions and most recently, as being mostly whipped cream or bubblegum flavoured.
Devoid of the personalities of gin, or the aged wisdom of whiskey or rum, vodka is often thought of as the 'engineered efficiency' within a drink rather than something complex, varied or characterful.
However, vodka's history spans hundreds of years, continents, wars and the ignominy of being linked to Madonna. In the last 100 years alone it has survived custody battles, challenges to its heritage, Western interpretation and 'mixology', to be crowned the World's most preferred spirit. And yet, most would argue vodka is 'tasteless, colourless and odorless'. So what is the appeal?
Join Claire Smith and Belvedere Vodka as we experience the soap opera that is Vodka's life story. As told by the medium of Back to the Future, Tabloid magazines, some clever Harry Potter-esque charms and spells, plus sneak peeks of Belvedere's secret flavour library, vodka will never again be the anonymous anti-hero of your drinks, but something clever, diverse and magnificent.
Think all Vodka's are created equal? Think again…
Monday, April 16th, 6pm to 8pm Happy Hour
The Boothby Center for the Beverage Arts
1161 Mission St. (between 7th and 8th)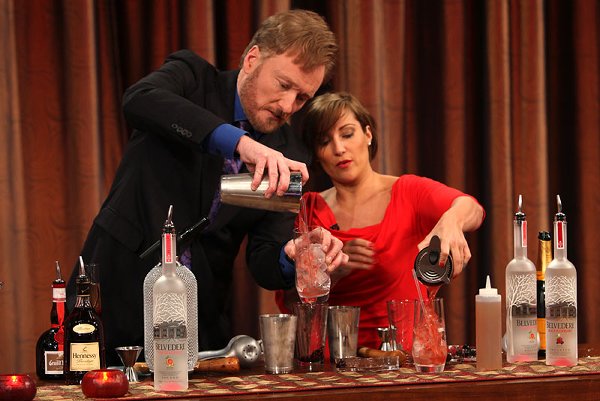 Claire on the Conan O'Brien Show
ONLY $25!
Only 40 tickets available.

for more information: www.facebook.com/theboothycenter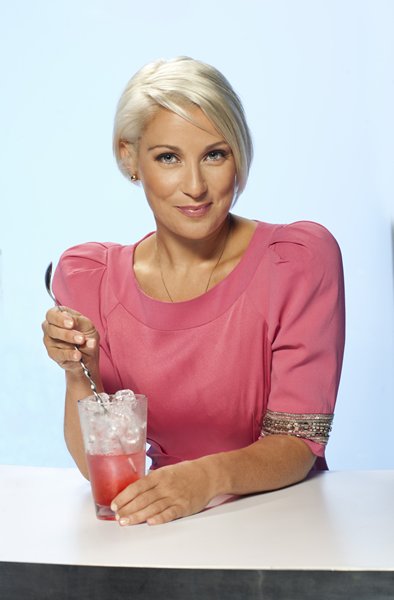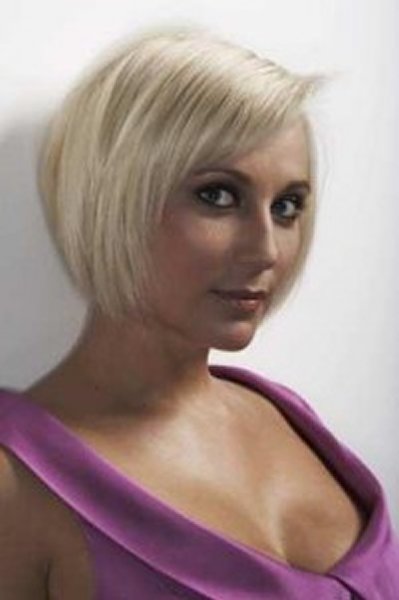 Claire Smith
Head of Spirit Creation and Mixology
Claire Smith joined Moët Hennessy in March 2003 as the UK Brand Ambassador for the then newly launched Belvedere Vodka.  Previous to this appointment, Claire studied law at Nottingham Trent University and after graduation spent a year establishing and running various bars in the university town.
In 2001 while at university, Claire began to learn the art of creating a luxury cocktail at Nottingham's first cocktail bar, Synergy.  Eager to master mixology and make a name for herself in the industry, Claire entered several cocktail competitions and ultimately won the UK's largest cocktail competition, 'Battle of the Giants' in late 2001.
After brief tenures as Brand Ambassador for vodka brands including Wyborowa and Luksusowa, Claire moved back into the world of mixology in London, working at upscale hotspots including Lonsdale and The Rockwell and studying under two of London's most respected barmen, expert mixologists Dick Bradsell and Henry Besant.  One year later, in 2003, Claire joined Moët Hennessy UK to become the Belvedere Vodka Ambassador and was later promoted to International Communications Manager and currently holds the title Head of Spirit Creation and Mixology.  In this role, Claire is responsible for creating and perfecting Belvedere's new flavors in addition to designing cocktails and setting and identifying key mixology and vodka trends.
From 2009, Claire has created Belvedere Black Raspberry, Belvedere Pink Grapefruit, and Belvedere Bloody Mary and most recently Belvedere Lemon Tea, all new macerations she has developed to complement Belvedere's core macerations: Citrus and Orange. Claire is also credited with creating Belvedere Unfiltered in 2011, distilled with Dankowskie Diamond Rye.
Claire is considered one of the most respected authorities on vodka and mixology worldwide, and is regularly interviewed by industry and consumer magazines including The New York Times, GQ, Cosmopolitan, Wine Spectator, Drinks Business, among many others.  Claire has also made several television appearances including the Tonight Show with Conan O'Brien (December 2009), The Today Show (August 2009) and most recently on CONAN, where she prepared Valentine's Day cocktails (Feb, 2011) and holiday cocktails (Dec, 2011) . Claire resides in New York City when she is not travelling around the world as the face of Belvedere Vodka.
Ticket holders must be 21 years old and older and must provide valid, government issued identification upon entry.
Enter at the door with the BCCAC logo poster (see logo above right), to the left of  M Cafe.
Parking options: on street or across the street at the Some Grand Building ($2 for first hour, $8 up to 4 hours). Bart Civic Center stop is 1.5 blocks away.
When & Where

The Boothby Center for the Beverage Arts
1161 Mission Street
Suite 120
San Francisco, CA 94103


Monday, April 16, 2012 from 6:00 PM to 8:00 PM (PDT)
Add to my calendar
Organizer
The Boothby Center for the Beverage Arts
The Boothby Center exists as a place to preserve and promote the cultural heritage of saloons and their cocktails via educational and entertaining events. The "Cocktail" Bill Boothby Center for the Beverage Arts is the home of exceptional beverage education and events in the San francisco Bay Area and hosts a wide variety of our own curiated events as well as serving as a full service rental venue for your own event needs. For information on a private rental, please call 415-710-9053 or email theboothbycenter@gmail.com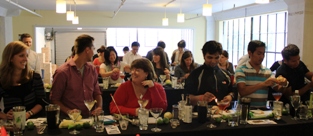 Is Vodka Dead? Long Live Vodka!