Description
Much has been written regarding technology's impact on the banking industry. Will technology truly disrupt or merely transform one of the world's financial institutions? What are the regulatory implications of a transition towards true, open banking? Join a distinguished panel of experts representing different elements of the banking/tech industry, as they attempt to bring clarity to several of the industry's most relevant questions.
Moderated by:
Peter Renton, Chairman & co-founder, LendItFintech


Peter Renton is the Chairman and Co-Founder of the LendItFintech Conference, the world's first and largest conference dedicated to the P2P (peer to peer) and online lending industries. He is the Founder of Lend Academy, the leading educational resource for the P2P lending industry and he is a co-founder of NSR Invest, an investment management and analytics business specializing in P2P lending. His blog is the most widely read website about P2P lending and through his writing, interviews and video courses he has helped tens of thousands of people understand this new asset class. He is considered the world's leading expert on P2P lending and speaks regularly on the topic at industry conferences. He is also the author of The Lending Club Story, the definitive guide to the world's largest P2P lender. Peter Renton has been interviewed by the Wall Street Journal, NY Times, Bloomberg, Fortune, NPR, CNN, Fox Business News, the Financial Times, TheStreet.com and dozens of finance blogs and smaller publications.
Panelists:
Alenka Grealish, Senior FinTech Analyst, Celent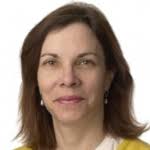 Alenka has over 20 years of consulting and research experience in the banking industry with deep expertise in payments, transaction banking, and commercial banking.
Her research focus is on innovation in treasury management services, trade finance, working capital finance, and the implications for customer journeys across segments, including small business. As part of her research, she tracks the digitization of the financial supply chain and the rise of FinTechs and new business and revenue models.
Ms. Grealish has advised top banks on their business and technology strategies. Her consulting work has included the development of a growth strategy for the treasury management business of a leading North American bank, examination of cross-border growth opportunities in treasury management for a top European bank, and the identification and evaluation of opportunities to enable small to medium-sized businesses to automate their payment processes.
Ms. Grealish has been widely quoted in the media including Bloomberg News, Financial Times, and the Associated Press. She has given presentations at numerous conferences including Bank Administration Institute events, the NACHA Payments Conference, and the Association of Financial Professionals events.
Prior to rejoining Celent, Ms. Grealish worked for The Boston Consulting Group, where she was the global segment manager for transaction banking and payments. She started her career as an associate economist at the Federal Reserve Bank of Chicago.
Ms. Grealish earned her MBA from the University of Chicago Booth School of Business, graduating Beta Gamma Sigma. She received her BA from Northwestern University and graduated Phi Beta Kappa with superior honors in economics.

Joanne Xu, Supervisory FinTech Analyst, Federal Reserve Bank of San Francisco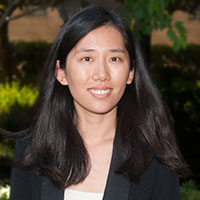 Joanne is a supervisory analyst for the SF Fed's FinTech team. She monitors investment, technology, and regulatory developments related to the FinTech industry. Her research interests include FinTech business models, consumer impact, and domestic and foreign regulatory changes. Before joining the team, she was a senior corporate financial analyst at Visa. She is a CFA Charterholder.


Prashant Fuloria, Chief Operating Officer & Chief Product Officer, Fundbox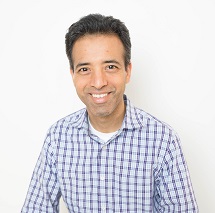 A seasoned internet technology executive, Prashant was most recently SVP of Advertising Products at Yahoo, joining the Yahoo team through their acquisition of Flurry, where he was the Chief Product Officer. Prior to Yahoo, Prashant was Senior Director of Product Management at Facebook and Product Director at Google. Prashant received a B.Tech. in Chemical Engineering from the Indian Institute of Technology Delhi. He also holds an MA in Business research; an MS in Statistics; a PhD minor in Engineering Economic Systems & Operations Research; and a PhD in Business, all from Stanford University. Fundbox was named Billion-Dollar Startup To Watch in 2017.


Dave Hunkele, Head of Products, Live Oak Bank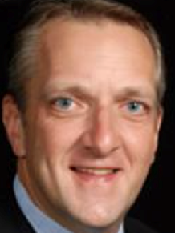 Dave Hunkele is Head of Products at Live Oak Bank, where he leads product development and support for Live Oak's digital solutions. Live Oak is fundamentally changing how customers engage with their bank and how financial services are delivered. Dave works with financial services and Fintech providers to drive growth, innovation and efficiency strategies with an emphasis in the areas of digital transformation, customer experience, sales and process efficiency and service integration. Prior to joining Live Oak Bank, Dave led the Digital, Treasury and Payments practice at The Norman Group, a strategic consulting firm and he held leadership positions at Bottomline Technologies and S1 Corporation. Dave holds a Bachelor's degree in Information Systems and Masters in Management from Robert Morris University. He serves on the Executive Committee of PayCLT and is a strategic advisor to Go-Live Faster.



Colin Walsh, Chief Executive Officer & Co-Founder, Varo Money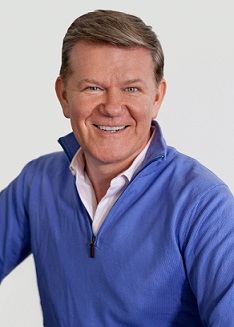 Colin Walsh is the CEO and Co-Founder of Varo. Colin founded Varo with a specific vision: to improve customer's financial lives with a full suite of banking and financial products. Varo aims to be the first national bank in American history specifically designed for people who want to bank on their smartphones. A core principle at Varo is that access to financial guidance should be instant and accessible for a broad range of customers. Varo is an easier and more affordable banking solution that allows people to manage their money seamlessly and go live their lives.
Understanding banking and how people manage their money is a vital part of developing such a disruptive mobile banking platform. Colin is uniquely positioned with his more than 25 years of experience in all areas of consumer banking at large global financial institutions. Colin led Europe's largest proprietary credit and charge card business as an Executive Vice President at American Express. He also led the largest mortgage and savings businesses in the UK and the Retail Bancassurance, Credit, Debit and Merchant Acquiring businesses as Managing Director at Lloyds Banking Group. Colin also has deep industry experience in home lending as an Executive Vice President at Wells Fargo's home lending and consumer credit business. Colin's knowledge and expertise are guiding the Varo team to deliver a product that will shift consumer expectations about what a bank can be.