Description
It's Girl Scout Cookie season! What better way to combine two delicious guilty pleasures than pairing Girl Scout Cookies and wine? Never eat your sleeve of Thin Mints on their own again. In this lighthearted and entertaining class, you will learn which cookies pair best with which wines and why they make such a delicious combination.
Buy your ticket before February 15, 2019 and receive a complimentary box of Girl Scout cookies.
VINOvations and the Boston Wine School will be partnering with a local Girl Scout troop donating 10% of wine club sales.
Your Boston Wine School Educator
Missa Capozzo, Boston Wine School Educator, WSET3, FWS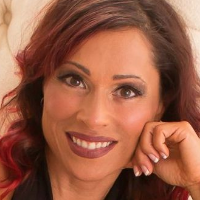 My Passion For Wine
Wine tells a beautiful story. Wine is history, wine is nature, wine is human creativity and vision. Wine is memories, wine is family, wine is friendship, wine is celebration. From vine to wine, there is nothing ordinary about this story in a glass. It is Missa's mission to tell that story and to enrich the lives of others with a fun, educational, entertaining experience.
You can often find Missa at vineyards and wineries in her leisure time, or attending wine shows, expos and tastings all over. Wine is not just Missa's job, it's her hobby and her passion. The more she learns about wine, the more she falls in love!
Missa is a WSET Level 3 certified, a certified French Wine Scholar, and certified as an educator with the Boston Wine School (BWSEd). Missa has passed the Level 1 Sommelier's Exam with the CMS, and currently studying for the Certified Specialist of Wine (CSW) with the Society of Wine Educators.
Missa is fortunate enough to hold various positions in the wine industry, each of which brings incredible fulfillment. She works as an educator for the Boston Wine School leading wine dinners and teaching wine education classes in Central and Southeastern Massachusetts. Missa is the Director of Sommology at Traveling Vineyard, responsible for their wine and food pairing programs. She also works for Harwick Vineyard & Winery, a beautiful farm winery in the heart of Central Massachusetts. In addition, she speaks at corporate events and conventions as a wine educator.
Years ago she started off just drinking one type of wine. Now years later, a whole new world has opened up to her as she explored all kinds of wines and grapes and learned of pairing wines with food. Life is so much more flavorful and FUN now! Her mission is to bring that enjoyment to others. Wine is so much more than a drink, it is an experience, and it tells a beautiful story.
YOUR HOST VENUE
VINOvations is a state of the art destination for wine lovers who want more than just the usual. We strive to enhance our customers wine drinking experience by offering a vast selection of boutique wines from around the world. We offer our guests the charm and amenities of a winery: our unique 2500 sq ft. event space includes a 40 bottle automated wine tasting room, private tasting stations, dual Chef's Studio Kitchen, wine education & much more.