Description
We're excited to welcome for the first time to ECISMG, Holly Stachler from Yorktown Community Schools.
Classrooms look a lot different than they did just a few years ago. The integration of technology has changed the way teachers instruct, how students learn, and how schools operate. We've transitioned from teaching the 3Rs to the 4Cs, and this is having an impact on our schools. From the way teachers are trained to design learning experiences, to the way students receive content and apply what they know, the face of education is changing.
This presentation will showcase what k-12 learning today looks like, what inequities exist, and how all of this impacts the types of employees will be heading into our workforce.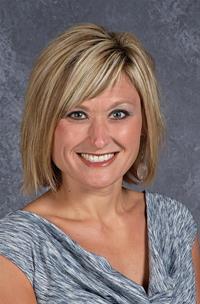 About Holly Stachler
Holly Stachler has been an educator for the past nineteen years. As Director of eLearning and Curricular Innovation for Yorktown Community Schools, Holly helps K-12 educators enhance learning experiences by incorporating technology and instructional practices that promote higher order thinking and application. Her training techniques have helped educators more effectively use technology professionally, as well as to redefine traditional classroom instruction. Holly is a nationally recognized leader in the area of educational
Holly is a nationally recognized leader in the area of educational technology and was recently awarded the CoSN Next Generation Leader Award. She has shared her methods and experiences by presenting professional development locally, as well as state and nationwide. Holly believes there are no limits to what learners of all levels can achieve when provided with innovative technologies and strategies to explore our world.
Agenda
8am-8:30am FREE Breakfast and open networking
8:30am-8:45am Introductions and the Breakfast Sponsor Presentation
8:45am-9:30am Main Presentation
9:30am-9:35am Break
9:35am-10am Open Forum for Q&A
Sponsor
Special thanks to our breakfast sponsor, Addison Avenue Marketing. In addition to DIY Marketing workshops, Addison Avenue offers marketing services specializing in social media, strategy and project management for small business.