Is Solopreneurship for you? - by Author & UW Lecturer Tom Eckmann

Thursday, November 29, 2012 from 4:00 PM to 6:00 PM (PST)
Event Details
Solopreneur Institute Series

Author, UW Lecturer Tom Eckmann is your Instructor:



"

Is Solopreneurship for you?"
 4 Class Series
We know those who understand the basics of solopreneurship and how to start a business have a greater chance of succeeding.  We want to help you to become one of them!  
Starting a business may be the next step in your career.  The idea has been sizzling in your mind for a month, a year or even a decade.  What does it take to start a new business?  Learn from someone who has not only written the book about starting a successful business, but has built a multi-million dollar business from scratch.
Sign up for this four class series and remove the barriers to achieving success in your own business!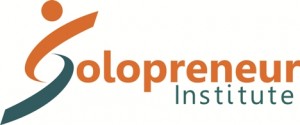 4 Class Series Summary:
What is solopreneurship? - Class 1
Introduces students to the concepts of business ownership and some of the challenges and opportunities found in that career path. - Instructor: Tom Eckmann
Is solopreneurship for you? - Class 2
Helps students understand what it means to be a solopreneur and assess whether they have the skills and temperament to pursue that path as a career. - Instructor: Tom Eckmann, Paul Casey
Where do you find new business ideas? - Class 3
Helps students examine the results of their personal assessments and begin the process of finding and evaluating business opportunities. - Instructor: Tom Eckmann
How do you decide if your idea is any good? - Class 4
Students learn by presenting their Opportunity Assessment to the class and receiving feedback. - Instructor: Tom Eckmann

By the end of the four class series, you will be well on your way to taking the next steps for creating a successful business.   
Your Solopreneur Institute Instructor:
Tom Eckmann, the author of "An Interpreneur's Journey: The Birth of a 'New Economy' Business" will introduce you to the essentials of starting a business and give you important tips about how to ensure success.
Tom Eckmann - is also the Chairman and CFO of the Springboard Academy.  Tom has more than 35 years experience as an entrepreneur, consultant and business executive. He has successfully started and sold several companies and been the senior operations executive in two public companies.
Tom is a lecturer at the University of Washington's Foster School of Business.  He teaches classes in entrepreneurship and entrepreneurial decision-making to graduate and undergraduate students.  He is also a business plan judge for the Environmental Innovation Challenge, Executive MBA competition, and the annual Center for Innovation and Entrepreneurship program.
When:

The 4-Part Class series time and dates:
1st Class:   Thursday, November 29th, from 4 - 6pm

2nd Class:  Thursday, December 6th, from 4 - 6pm

3rd Class:  Thursday, December  13th, from 4 - 6pm

4th Class:  Thursday, December 20th, from 4 - 6pm
Location:
Springboard Academy
6100 Fourth Ave S
Seattle, 98108
(free parking) 
We are offering this event at 'no cost' to demonstrate our commitment to the community and contribute to creating a positive energy to help jump-start the business economy. We are confident that you will find that this FREE opportunity will give you the tools you need to achieve success.
Once you sign up for the 4 class series, you will receive a confirmation from Eventbrite and a personal email from someone at The Springboard Academy to guide you through the details.
By signing up for the class you are agreeing to abide by the terms of the Student Agreement.
When & Where

The Springboard Academy
6100 4th Ave S
Seattle, WA 98108


Thursday, November 29, 2012 from 4:00 PM to 6:00 PM (PST)
Add to my calendar
Organizer
The Springboard Academy
Springboard Academy is a unique professional development organization that teaches men and women what they need to know to advance in their careers. We'll teach you things you don't learn in school, things you otherwise have to learn the hard way.
Our proprietary curriculum focuses on personal brand and how to use it to build confidence and make people more effective contributors to their companies. 
Our expert faculty provides personalized instruction to help students define their brand and make it part of everything they do.  The outcomes are more confident, productive individuals and more effective, successful organizations
We maintain a small class environment and students learn from an expert faculty of career coaches, entrepreneurs, successful corporate executives, media professionals, image consultants, best-selling authors, community leaders and others. Students receive personalized instruction and  leave each session with insights, practical tips, and tools they can put to use right away.
For more information about The Springboard Academy and our programs, contact us directly at:
Phone
206-494-0416
Email
Mail
The Springboard Academy
P.O. Box 19860
Seattle, WA 98109


Is Solopreneurship for you? - by Author & UW Lecturer Tom Eckmann