Is Socialism the Answer for America? Stories from Cuba, Ukraine, & VietNam
Description
The Ronald Reagan Lecture Sereis will be hosting 3 speakers , to form an international panel about the warnings and dangers of socialism and communism. Each of our speakers have firsthand experience with Communism and its direct effects. They all speak boldly about it, with similarities, yet unique angles.
Our speakers are: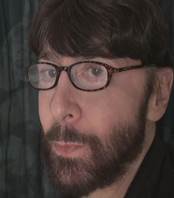 Agustin Blazquez from Cuba --
Agustin Blazquez was born in Cuba. He left Cuba in his twenties, living in Montreal, Paris and Madrid before arriving in the U.S. in 1967.
Blazquez began an acting career, even before graduating from The Municipal Academy of Dramatic Arts of Havana. He has performed on radio, TV and in theater, including comedy, musical, voiceovers & narrating.

Soon after arriving in the U.S., Agustin was struck by the inaccuracies and omissions by the U.S. Media, on the subject of Cuba. He felt compelled, and began writing articles on Cuba, numbering over 300 to date. Agustin's articles can be found on numerous websites such as Newsmax and FrontPage Magazine; and in The Washington Post, The Washington Times, Washington Inquirer, etc.; as well as abroad. In 1995, his first documentary of the series Covering Cuba premiered at the American Film Institute in the Kennedy Center. He translated the book: The Mafia of Havana. Mr. Blazquez has produced over 200 films & documentaries, as well as musical videos. He now nears completion of the first in a new series Art and Politics.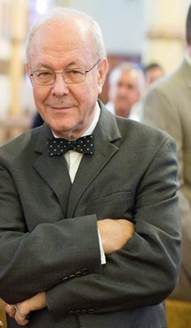 Jaroslaw Martyniuk from Ukraine --
Born in Ukraine, Jaroslaw (Slavko) Martyniuk's family made a narrow escape from Communism at the end of World War II, surviving in postwar Germany, finally emigrating to Chicago in the U.S. The rest of his extended family were sent to concentration camps, to their eventual death through The Gulag, the largest "killing machine" in history. Slavko has never lost sight of what they fled, and the freedoms they enjoy here. He now speaks and writes to educate others on the threats to America's way of life today.
Over the years Slavko worked for Amoco Oil, the International Energy Agency in Paris, and Radio Liberty in Munich, returning to Europe for 15 years of his career, and visiting throughout the republics of the former Soviet Union. Mr. Martyniuk is a retired energy economist and sociologist. As a research analyst for the Soviet Area Audience and Opinion Research in Paris during the eighties, he oversaw an extensive network of Russian-speaking interviewers, conducting intelligence work and "undercover"public opinion polling with visitors from the Soviet Union, on behalf of Radio Liberty and other international broadcasters.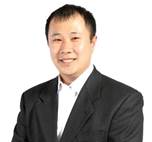 Nhan Lam from Viet Nam --
Nhan Lam's parents fled communist Vietnam on a fishing boat, surviving navigational errors, even being robbed by sea pirates!
Despite starting off very poor, they taught Nhan to be thankful for the freedoms & opportunities in America. He worked hard, starting several businesses, even as a pre-teen. At age 17, he began his path to become an Aerospace Engineer; by age 18, he worked full-time for NASA, his dream job! After a Master's in Aerospace Engineering, he still felt something missing in his life -- the ability to have a piece of the American Dream through entrepreneurship -- the opportunity to truly be free to make your own life choices.
Today he runs several Real Estate companies. When Nhan could have easily given up, instead of blaming his situations, he embraced them, to empower him further. He wishes to pass on his belief:
"Never settle with being good, when your potential is to be great.
Never settle for another's opinion, when you have the ability to think for yourself."