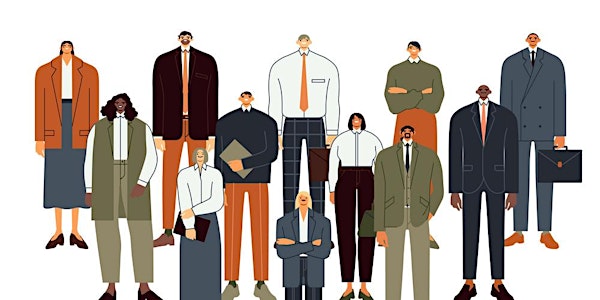 Is saying "Goodbye" hard to do? Preparing for a termination.
It's not an easy HR function to terminate an employee. Learn the many factors involved in terminating an employee. SHRM Recertification
By LegalShield Business Solutions
Date and time
Thursday, April 28, 2022 · 7 - 8:30am PDT
About this event
This webinar will provide you with 1.5 hour of recertification credit for SHRM members.
Join us Thursday, April 28, 2022, for this LIVE (this will NOT be recorded) informational webinar presentation by Rex W. Thompson, Attorney with Riggs/Abney, to learn about being prepared for an employee termination.
Learn the many factors involved in terminating an employee.
*At will employment vs "just cause"
*Collective bargaining agreements
*Discrimination based upon protected classes or status
*Discharge in retaliation for filing a claim
*Discharge in retaliation for a workplace injury or claim
*Unemployment compensation issues
GUEST SPEAKER: Rex W. Thompson, Attorney with Riggs, Abney, Neal, Turpen, Orbinson & Lewis
Mr. Thompson earned his Juris Doctor from the University of Tulsa College of Law in 1989. He is a member of the Tulsa County Bar Association and Oklahoma Bar Association, and is admitted to practice law in all Federal District Courts in Oklahoma, including the U.S. Tax Court, and all the Courts in the State of Oklahoma.
Mr. Thompson has represented several employers, including banks, charter schools and several small businesses.
Outside of the firm, Mr. Thompson volunteered at Iron Gate with his 87-year old mother, Thelma; has coached baseball, football and softball in the Owasso community and spent several years on the Owasso Track and Cross Country Booster Club raising scholarship funds to help less fortunate student athletes.
Board ServiceParent Child Center – Nine years serving in the roles of President, Vice President, and Treasurer Community Involvement
Tulsa Area United Way-VolunteerLife Senior Services – VolunteerIron Gate – VolunteerCub Master, Den Leader, Baseball Coach, Football Coach, Softball Coach and Fundraiser for Boy Scout Troop 2002 and The George Miksch Sutton Avian Research Center as a member of the Wild Brew Committee helping organize and working at its largest fund-raising event for 20+ years.
Philosophy"Give Back." Two four-letter words that succinctly express how I believe we all should steward our blessings and teach our future generations.
Favorite Song : Wonderful Tonight by Eric Clapton
About the organizer
PROTECTION FOR ALL ASPECTS OF YOUR BUSINESS
LegalShield provides powerful, proven and affordable solutions to companies just like yours. For a low monthly cost, you can access timely legal advice without the high hourly fees or guesswork. Our legal and identity theft products are among the new wave of voluntary benefits companies are using to attract and retain employees.