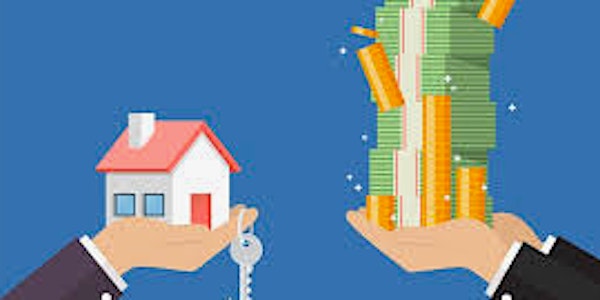 Is real estate investing right for me? Denver
Is real estate investing right for me? Denver
When and where
Location
Denver Online Zoom Denver, CO 80401
Refund Policy
Contact the organizer to request a refund.
Eventbrite's fee is nonrefundable.
About this event
Is real estate investing right for me?
That is a good question.
Would you like to be able to create passive income?
Would you like to build wealth?
Do you want to have more control of how your time is spent?
If you answered yes to those, chances are real estate investing could be a good option for you.
Attend a free online real estate investing training and learn how you can achieve success through real estate, working side-by-side with our nationwide community of real estate investors.
Inside of this online event you will hear from multiple people on how they have had success investing in real estate. They will share real life examples of some of the things they have been able to accomplish and some of their trade secrets.
Hi my name is Ryan. I am an Active Real Estate Investor and business Owner.
My Real Estate beginnings started for me in December of 2006 when I was introduced to Real Estate as a "Business" for the very first time when I met a business owner that owned over 120 rental properties.
Before becoming an investor, I held a position as "Finance Manager" in the auto industry.
I purchased my first investment property in April of 2007 in South Bend Indiana… Go Notre Dame!!!
Between April 2007 and February 2009, I purchased and held over 20 income-producing properties in South Bend.
In July 2009 I successfully negotiated the purchase of a 49 home portfolio that was in the foreclosure process. There was about $3,500,000 in notes due. The acquisition cost was less than 10 cents on the dollar.
In October 2010 I sold the holding company that purchased the 49 home portfolio.
Since the beginning of my investment career I have been managing all of my own properties.
I do a good amount of investing inside of my-self directed retirement accounts
I even put together an investment plan that has my medical expenses covered for the rest of my life through my self directed Health Savings Account.
I have been asked to speak in front of multiple groups to educate on how to use retirement accounts to earn massive gains using my real estate strategies.
I have taken on the task of providing others with the opportunity to participate in my success.
I like to work with people of all experience levels.
Whether you have no experience, little experience or you're a seasoned investor, the real estate investing opportunities that you will learn about is truly changing lives.
You will learn how you can effectively implement REI strategies such as Fix and Flips, Buy and Holds, Lease Options, and many other strategies when you acquire the right knowledge. You will also learn how you can pay off your mortgage, car loan, and/or student loans in a fraction of the time.
*This is a private event for registered guests only. Registered guests are welcomed to bring a friend, family member or business partner with them...just ensure they are registered as well.*
I have developed a turn key system that allows you to have fully insured assets that produce income month after month after month.
I will also show you how to use retirement accounts to fund your investments. ( IRA - 401K - Roth and other qualified accounts)
I look forward to creating with you soon