Is a Fund at the Community Foundation Right for My Organization?
Description
Nearly 70 local nonprofit organizations enjoy the benefits of having a fund at the Community Foundation
Leaders of nonprofit organizations have a lot on their plates. Managing the investment of a cash reserve, a capital campaign fund, or a restricted endowment can eat up time that would be better spent on the organization's mission. The Community Foundation oversees more than $120 million in investments, entrusted to us by individual donors, families, corporations, and nearly 70 local nonprofit organizations. Learn about the types of funds available to nonprofits, their benefits, and how the Community Foundation can help you to grow your fund over time.
How do you start a fund for a nonprofit organization at the Community Foundation?

What is an endowed fund?

What if we want our money back?

How are funds invested?
There is no charge for this event, but registration is required. You can register by clicking the green "Register" icon at the upper right-hand part of this page.
Questions: Email Robin Larsen, Donor Services Officer, or call her at 831.662.2061
Presenters:
Sam Leask, Philanthropic Services Director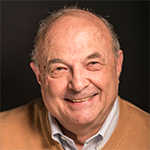 Robin Larsen, Donor Services Officer