Description
APLD Bay Area SPEAKER SERIES: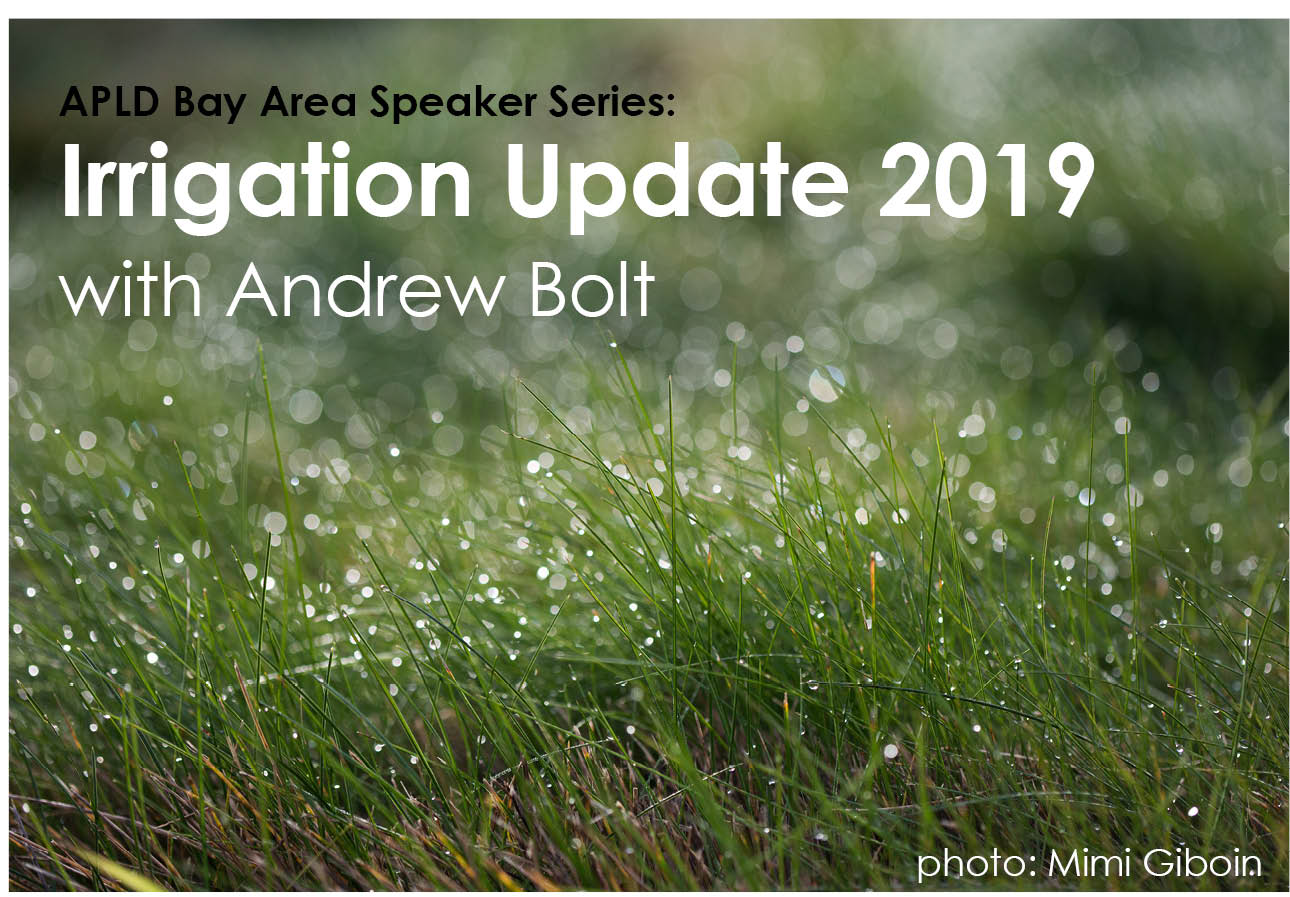 Andrew Bolt of Architectural Solutions in Modesto will walk us through the latest theories and methods for efficient irrigation – what's really working and what's not.
APLD CEUs = 1.5
About our Speaker: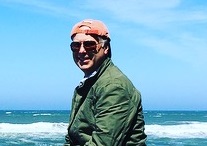 Andrew Bolt comes from a lineage of agriculture and horticulture families with soil under his finger nails. He was born and raised on a dairy farm in Wales. He began working in the landscape and horticultural industry at the age of 18. After completing a BS degree in Horticulture at Pershore College in England, he moved to California. Here he became a C27 contractor operating a successful landscape design/build company for over 18 years before taking a corporate position with two irrigation legacy companies where he was mentored by the irrigation industry best. In 2009 Andrew started Architectural Solutions, an irrigation consulting company practicing irrigation design, water reuse systems and onsite water use analysis and auditing. In 2011 Andrew started and additional company, Vertical Green, specializing in green walls and green roofs. Successful projects can be seen in Walnut Creek and San Francisco
Andrew is a member if the Irrigation Association, Certified Landscape Irrigation Auditor, Certified Golf Irrigation Auditor, Certified Bay Friendly Designer and a certified ARCSA member.