Irreverent Warrior's Silkies Hikes bring Veterans together using humor and camaraderie to improve mental health and prevent Veteran suicide.
About this event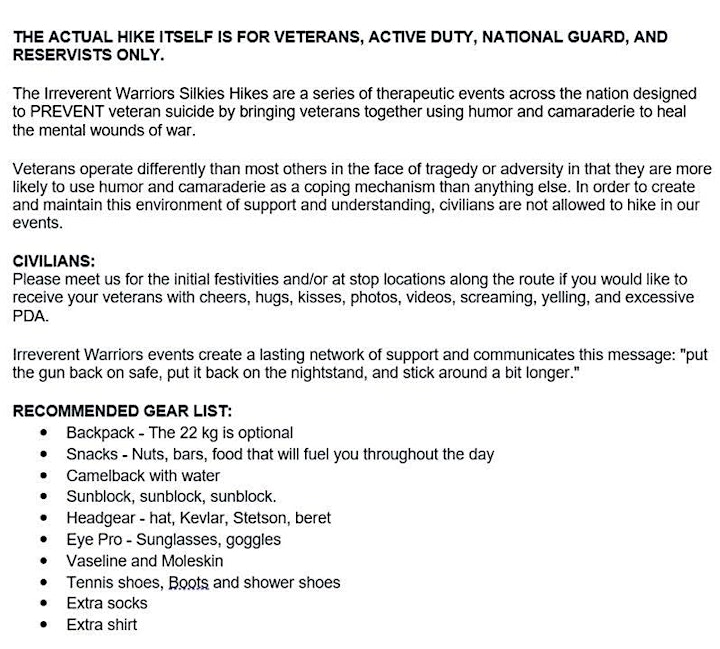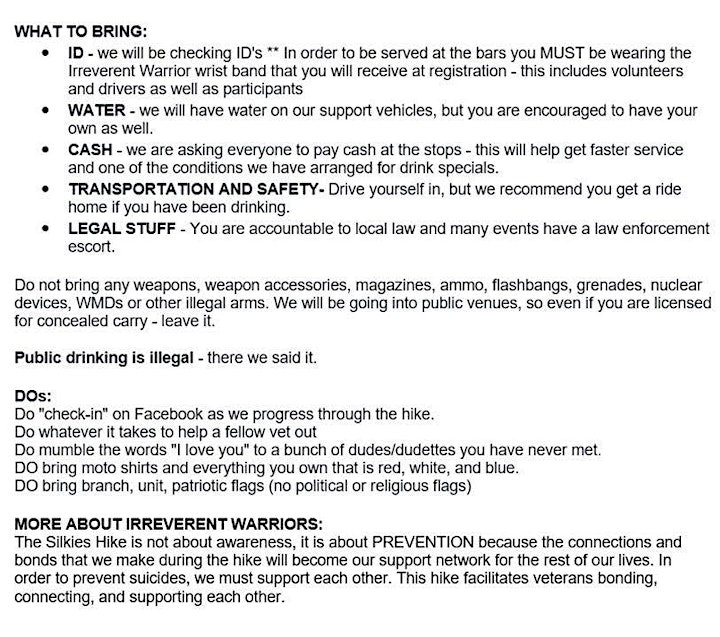 Organizer of Irreverent Warriors Silkies Hike - Jacksonville ,NC
MORE ABOUT IRREVERENT WARRIORS:
Irreverent Warriors Silkies Hike is not about suicide awareness. It's about PREVENTION. The connections and bonds that we make during the hike will become our support network for the rest of our lives. In order to prevent suicides, we have to support each other. These events facilitates veterans bonding, connecting, and supporting each other.