We're throwing it down in Herald Square. Please join IronStrength NYC for our strength and dance workout!
About this event
Herald Square here we come!
You are invited to join IronStrength NYC to our fourth summer workout in the heart of NYC! Strength + Dance in NYC. For this class we'll feature the groovin' moves of Toni Rubio and her shaky/shaky dance crew!
These classes are SPACE LIMITED - first come, first served, so RSVP.
Each class will feature strength + a form of dance (all ages and levels of dancing ability are welcome!).
Class dates:
Monday July 12, 6:00 PM (Herald Square Plaza, in front of Macy's) IronStrength + Zumba
Thursday, August 19, 6:30 PM(Bryant Park's Fifth Avenue Terrace, in front of the NYC Public Library)
Monday 9/27, 6:00 PM (Herald Square Plaza + Zumba, in front of Macy's)
Join us and shake it out!
Please bring your masks!
As of May 1 we ask that everyone over 16 y/o who wishes to attend our in person events has had at least one dose of a COVID-19 vaccine (or agrees to wear a mask for the full class if unvaccinated)
With best wishes,
Dr. Jordan Metzl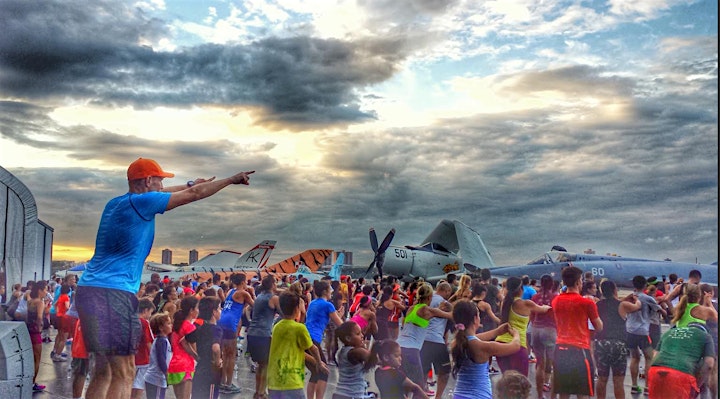 Organizer of IronStrength Workout and Zumba Throw Down in Herald Square
Dr. Jordan Metzl is a renowned Sports Medicine Physician at Hospital for Special Surgery in New York City and Stamford, CT. In addition to his medical practice, Dr Metzl is pioneering a new connection between the worlds of fitness and medicine to actively engage patients in preventive health through activity by using his HIIT workout, IronStrength®.
IronStrength® has been performed by more than 12 million people globally and the IronStrength community fitness program provides free group fitness for thousands of people each year. This HIIT workout that is suitable for all ages and fitness levels.
Dr. Metzl is a dedicated athlete, a 34- time marathoner and 14-time Ironman Finisher