Ironman Mental Game Training Class For IM Texas, Coeur d'alene, Lake Placid

Thursday, May 3, 2012 from 5:00 PM to 6:00 PM (PDT)
Event Details
"You can only do so much with the body, and so much more with the mind..."
– Mark Allen (six-time Ironman champion)
This program is created especially for athletes racing in the upcoming
May & June 2012 Ironman Events:
IM Texas / IM Coeur d'alene / IM Lake Placid / IM U.K.
Watch my video to learn more:
In this class you will learn the inspiring mental game techniques & methods that champion athletes, like Mark Allen, use for deep fulfillment, strength of spirit and extraordinary performance in Ironman races. The beautiful thing is, it's all so much easier and much more fun than most people think.
By joining this class, you can expect the following
before, during, and even after your Ironman race:
To have deeper self belief than ever before
To be calm, confident, relaxed and focused before and during your race
To tap into what your body is truly capable of in power and endurance in training and in your Ironman
To learn how to set a race goal, intention and focus that will help you create awesome results AND phenomenal experience.
To feel powerful inner peace, calm and focus in training and during your whole race
To be able to allow your body to create everything that is possible in your race  (basically get out of your own way easily)
To be able to easily turn ALL times of self doubt to awesome self belief (even in moments of pressure)
To be able to tap into your athletic instinct when you need it most including pace, nutrition and quick descisions
To be able to create extraordinary performance with more  ease & flow than you ever thought possible
To have a fun & rewarding body mind and soul experience in your race and on your athletic quest.
"For the first six years of my career, I focused on the fitness of my body, and I won plenty of races, but I always fell short of my goal - the Ironman World Championship.  It wasn't until I learned to think in terms of my spirit and emotions - that I was able to become the champion I aspired to be and find the strength of spirit I had been seeking."
– Mark Allen, from Fit Soul, Fit Body
---
In this class I will be guiding you through a special program that will inspire and nourish your athletic soul and teach you actual easy to use techniques and ways of viewing things that will tremendously shift both your journey and your performance on race day to the profoundly positive.   I know it may sound a bit funny at first but once your experience even the first few classes you will see.You can begin using everything in your training sessions leading up to the race.
I have designed the lesson timeline that will fit perfectly in preparing you for your awesome Ironman race in May or June. All calls will be recorded, so if you miss one live that's no problem at all.
Class Dates:
Thursday, April 12th
Thursday, April 19th
Thursday, April  26th
Thursday, May 3rd
All calls start at 5:00pm Pacific / 8:00pm Eastern time
All calls will be recorded so if you miss any or all of them you can still download them and receive all the information and content.
This class also includes:
Special audio downloads
Worksheets
IronMan Mini guided meditations and visualizations
Special visualization for each specific race course
AND any extra focus, boost & confidence you may need for Swim, Bike or Run
This program is rooted in many of the same lessons that Mark Allen used to shift his performance to the awesome in his amazing Kona races.
Here is a little background that may help in understanding Mark's remarkable shift in performance~ it's important to note that he began working with a Native American Shaman in order to shift his competitive performance.  This wonderful Shaman, Brant Secunda, gently taught him many techniques, methods and concepts carried down from the ancient Native American tribe that he learned from and it changed Mark's life forever.  If you haven't guessed, the change was profoundly positive in so many ways.  I will be teaching you many of these same methods along with a few other techniques and concepts that are used heavily by world class athletes.
If it sounds a bit strange to you that Mark Allen learned methods from Ancient Native American teachings then it's important that you also know that most world class champion athletes use some form of ancient teachings to connect their body, mind and soul in training and performance. That is how they can pull out such extraordinary performance and how they can shift under pressure from self doubt to profound self belief.  I will be telling you loads of inspiring stories of record breaking athletes and how they gained their extraordinary performance.
This class is not about mind over body it is about mind with body, that is how extraordinary performance is acheived ~ when the body, mind and soul are working together.
You will experience not only an awesome shift in your athletic performance but also a  nourishing of  your athletic spirit and soul AND a shift in your life to the positive.You may already have a positive life, however, there is always room for more self belief, grace, fulfillment, fun, happiness and inner peace.
As triathlon is a commitment to a way of life (a lifestyle), what you will be learning is an important piece of your lifestyle goal and that this way of life includes not just the body but also the soul, mind and spirit.  When it all works together you will experience some amazing results.  This is when Mark Allen began to truly reap the rewards of being a triathlete ~ as will you too!
I truly hope you will join us in this program and learn these simple easy yet powerful methods so that you can experience the results also.
I really want you to learn these powerful lessons and I would LOVE to hear from you so feel free to email me directly if you have any questions at all about the class, the subject or the experience.
________________________________________________________________
Here is a recent note from an AOY athlete in Ironman Kentucky.  For more notes visit the AOY site.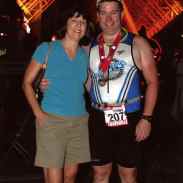 You are brilliant.
Your session totally saved my Ironman.
I had the perfect race.
Tom Murtaugh, Triathlete
Ironman Kentucky 2011, Physician
________________________________________________________________
Meet a few AOY athletes in this short video:
________________________________________________________________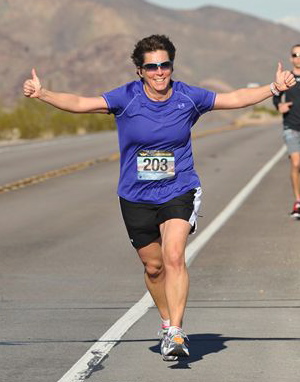 My pre-race anxiety, fears and feelings of self doubt have almost completely disappeared.
Saturday, I actually had to sit myself down and do a quick mediation to gain focus since I was so relaxed I was acting like it was just "another day at the beach".
Sunday I was so busy having fun talking to other competitors, volunteers and my husband, I didn't have time to get nervous.
Thanks Kirsten.
Wendy Jensen, Triathlete
____________________________________________________________________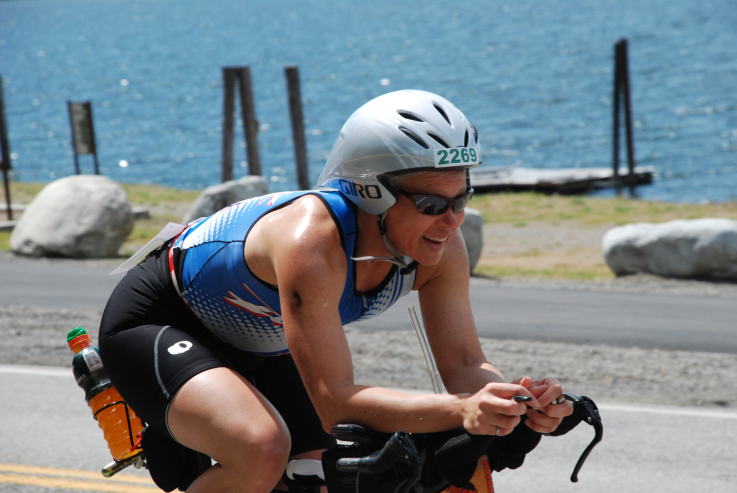 Last week I did a bike race as a hard training weekend-it was a 3 stage race, with all stages as time trials. This was my first chance to put some of her teachings into practice. I can definitely say that the techniques I have learned over the past few weeks definitely had a positive contribution to my performance last weekend. I can't wait to learn and practice more-thank you Kirsten!
Kirsten definitely gives you the tools to get through the mental part of the race with flying colors.
Sue Moote, IM Canada & IM Coeur d'alene
___________________________________________________________________

Kirsten's instruction and my hard work at consistent mental training paid off in November at IMAZ 2011.
Thank you so much for all that you did to help make my race a success. It proved to be most valuable and something I hope to continue to work on and use.
Skip Slade, IM Arizona, IM Texas & Triathlon Coach
__________________________________________________________________
I have never been so calm before an event like I was this day. Before I started following Kirsten Lewis of AOY I would have been all worked up. I did all my mini meditations on the way to the race and it was amazing how great I felt.
Steven Fredericks, Triathlete
IRONMAN® is a trademark of the World Triathlon Corporation (WTC).
Organizer
WeTri Triathlon Training For Women
WeTri is about creating wellness of body, mind & soul through triathlon.
I created WeTri so that women of all ages, shapes & sizes could have a positive, inspiring venue to train together for encouragement, friendship and learning. WeTri is about creating wellness of body, mind and soul through the great sport of triathlon. You will find FREE WeTri get-togethers on MeetUp and the choice of training programs and clinics when you are ready to learn more.
Kirsten Lewis, Wetri Founder & Coach