IRMC Auxiliary 83rd Annual Charity Ball - Don't Go Breakin My Heart
About this Event
Join us on Saturday, February 1, 2020 for one of the best events in Indiana. Our 83rd Annual IRMC Auxiliary Charity Ball - Don't Go Breakin My Heart - will be a night you do not want to miss. Our event features Entertainment by the ever popular Told Ya So, casino like games, a roving magician and more! Upon arrival, enjoy complementary Champagne and heavy hors d'oeuvres (see menu below). Cocktail attire but think a red, black, gold and pink color scheme.
We will be raising money to purchase a Cardiac Tilt Table. This is a piece of equipment not currently found at the IRMC but here is a little information about the table:
If you often feel faint or lightheaded, your doctor may use a tilt-table test to find out why. During the test, you lie on a table that is slowly tilted upward. The test measures how your blood pressure and heart rate respond to the force of gravity. A nurse or technician keeps track of your blood pressure and your heart rate (pulse) to see how they change during the test.
Doctors use tilt-table tests to find out why people feel faint or lightheaded or actually completely pass out.
Tilt-table tests can be used to see if fainting is due to abnormal control of heart rate or blood pressure. A very slow heart rate (bradycardia) can cause fainting.
During the test, you lie on a special table that can have your head raised so that it is elevated to 60 to 80 degrees above the rest of your body while a nurse or doctor monitors your blood pressure and heart rate. You may have an IV inserted to give medicine or draw blood.
Doctors use this test to trigger your symptoms while watching you. They measure your blood pressure and heart rate during the test to find out what's causing your symptoms. The test is normal if your average blood pressure stays stable as the table tilts upward and your heart rate increases by a normal amount.
If your blood pressure drops and stays low during the test, you may faint or feel lightheaded. This can happen either with an abnormally slow heart rate or with a fast heart rate. That's because your brain isn't getting enough blood for the moment. (This is corrected as soon as you are tilted back to the flat position.) Your heart rate may not be adapting as the table tilts upward, or your blood vessels may not be squeezing hard enough to support your blood pressure.
Feeling lightheaded or fainting may be caused by taking certain medicines, severe dehydration, abnormal heart rhythms (arrhythmias), hypoglycemia (low blood sugar), prolonged bed rest and certain nervous system disorders that cause low blood pressure.
We cannot wait to see you at the event of the season!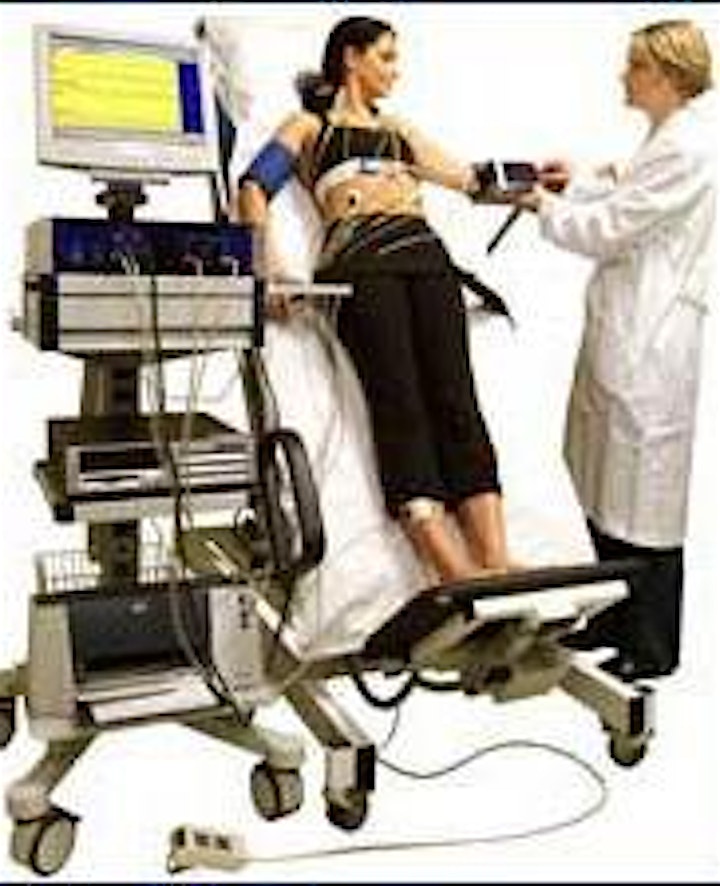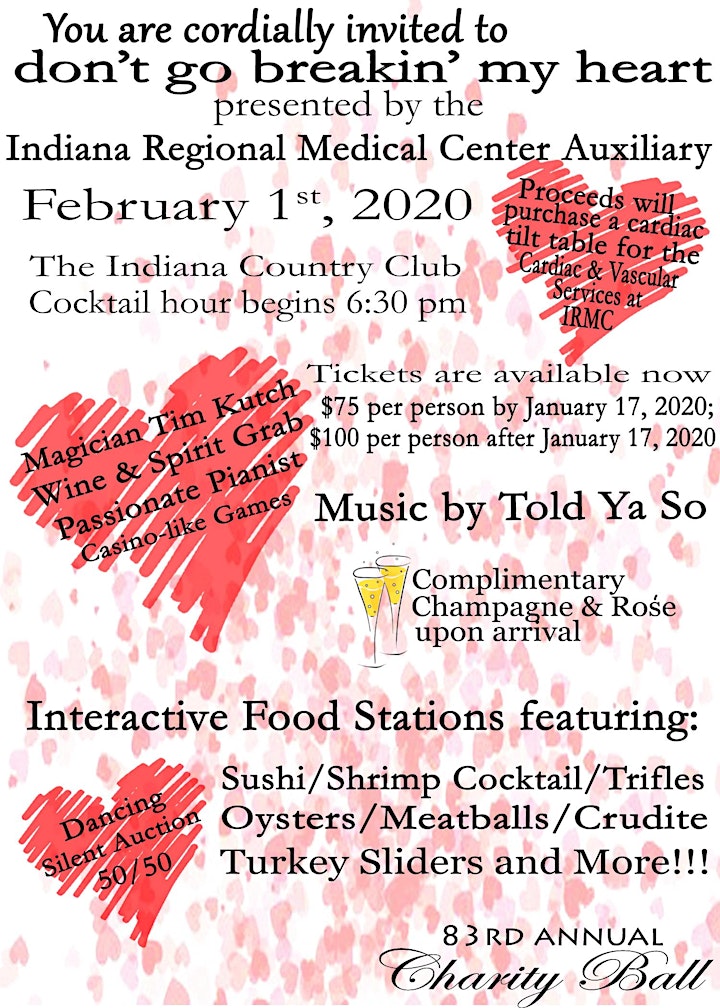 MENU:
Seafood Station
Sushi Rolls (3 types and 1 Gluten Free)
Oysters (GF)
Shrimp Cocktail (GF)
Italian Antipasto Display
Domestic & Imported Cheese, Italian Meats, Grilled Vegetables, marinated peppers, olives, assorted breads, crackers
Hummus
Fresh Pita Chips, Varieties of Breads, Roasted Veggie Chips
Vegetable Crudites
Assorted Cut Veggies (GF)
Ranch Dipping Sauce (GF)
Turkey Carving Station
Build your own, Slider Rolls, Cranberry Mayo, Crispy Leeks and Arugula
Siracha Honey Buttermilk Fried Chicken
(Passed Around)
Beef Satays (Yellow Curry & Raisin Compote)
(Passed Around)
Crab Martini
(Passed Around - GF)
Grilled Cheese Shooters
(Passed Around)
Grain Station
Mushroom Risotto
Quinoa Salad
Wheatberry Salad
Meatball Station
Traditional
Turkey
Lamb
(accompanying sauces)
Trifle Station
Assorted (will have GF Option)
Champagne & Rosé
(Complementary and passed upon arrival)
Cash Bar
$1 from the sale of all red wine and our signature drink will be donated to the IRMC Auxiliary.