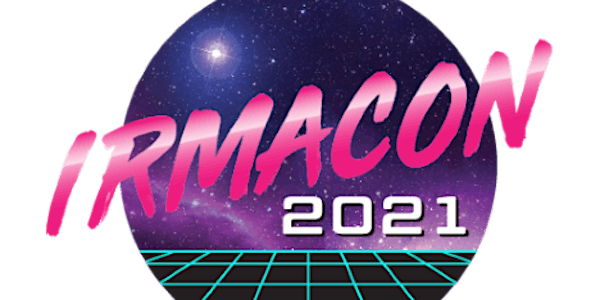 IRMACON2021
2021 Annual Conference of International Regional Magazine Association (IRMA). Virtual, One-Day Education Event Plus Awards and Happy Hour!
About this event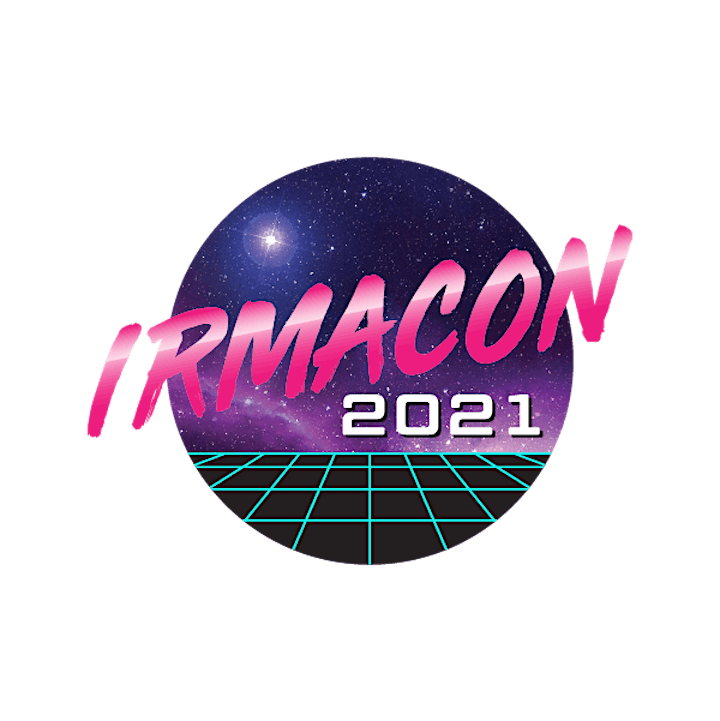 Link for this event - https://irmacon2021.event.gatherly.io/
IRMACON2021 Agenda - Wed, Oct 6
NOTE - We kick off at 11.00am ET using Gatherly software. We end no later than 6.00pm ET. Awards are at 3.00pm ET. The celebratory Happy Hours begins at 4.30pm. Gatherly will be open and close :30 prior to listed start/end time. Time has been allocated for AM/PM Breaks and Lunch! All times EASTERN.
Wednesday's Agenda – 10/6/2021 (ALL TIMES LISTED ARE EST)
WELCOME - 11.00am – 11.15 am
Come join IRMACon2021 and reconnect with your fellow IRMA Members and Sponsors for the Opening of IRMACon2021. Andrea Lin, Publisher Texas Highways, and your conference planning chair, kicks off the day with reflection on life, our industry, IRMA, and what to expect in our time together.
SPEED NETWORKING -11.15am-12.00pm
Speed Networking is a fun and exciting way to maximize IRMA connections in a short 45-minute session.
AM BREAK – 12.00pm – 12.15pm
SURVEY RESULTS & OPEN SPACE - 12.15pm – 1.00pm
Hear the results from IRMA's recently distributed survey. Then join all of your IRMA friends for an Open Space Session where you will choose an experience with predetermined or "Open" topics to talk about burning issues for our industry.
LUNCH BREAK - 1.05pm – 1.50pm
There are floors blocked in Gatherly for and Open Forum Lunch as well as the Invitation-only Sponsor's Luncheon. Please join and enjoy casual conversation over lunch!
First PM Break – 1.50pm – 2.00pm
CONCURRENT BREAKOUTS SESSION 1 – 2.05pm – 3.05pm
Roundtable A - DIVERSITY, EQUITY, & INCLUSION (open to all IRMACon 2021 participants); Lead by Lois Rodriguez, Texas Highways
Back by popular demand, we'll discuss each other's efforts to diversify freelance talent pools, how readers are responding to evolving content, updated internal policies and procedures, etc.
Roundtable B - EDITORIAL GENERAL DISCUSSION (open to IRMA Member Publishers and Editors only); Lead by Nathan Gunther, Oklahoma Today
Let's discuss our current efforts, successes, and frustrations with managing content, producing content across platforms, and other top-of-mind issues.
Roundtable C - AD SALES (open to IRMA Members only) - Lead by Alison Dickie, Albemarle
Selling advertising has not been 'business as usual' in publishing. What tactics or packages have been the most successful over the past year?
Second PM BREAK – 3.05pm – 3.15pm
CONCURRENT BREAKOUTS SESSION 2 - 3.15pm – 4.00pm
Roundtable A - PUBLISHING HOT TOPICS (open to all IRMACon 2021 participants) - Lead by Kelly Mero, Arizona Highways
Paper shortages, supply chain issues, remote working - let's talk about how external factors are impacting our operations.
Roundtable B - BALANCING READER WANTS VS. AUTHENTICITY (open to IRMA Members only) - Lead by Annie Stoltie, Adirondack Life
Many publications feel they must do a better job of covering hard truths, from racism to climate change. Sometimes we hear from readers about not wanting pieces on these topics — they might say they'd prefer pretty pictures and tips on where to hike. How can we continue to authentically cover our region without talking about some of these 'hard truths'?
Roundtable C - AUDIENCE DEVELOPMENT/ CIRCULATION (open to IRMA Members only) - Lead by Colleen McIntyre, Oklahoma Today
What's working (or not) for your publication to increase print subscribers, web users, etc.?
41ST ANNUAL AWARDS PRESENTATION - 4.00pm - 5.30pm
Your Executive Director Tara Flint presents the 2021 IRMA Award Winners!
IRMACon2021 – HAPPY HOUR – 5.30pm – 7.00pm
Grab your favorite beverage and join your IRMA peers to celebrate!
A tutorial about how to use our event software - Gatherly! https://try.gatherly.io/
Short Article About Gatherly - https://help.gatherly.io/en/articles/4663287-what-is-gatherly
See you at IRMACon 2022 - October 13 - 17, 2022 - Ottawa, ON