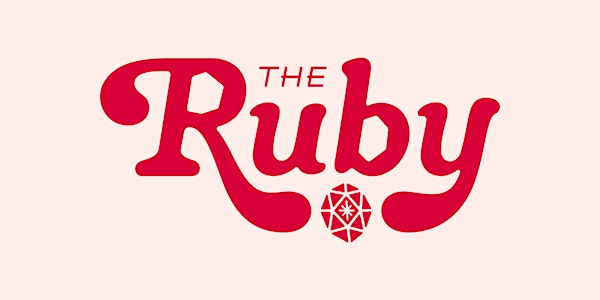 [IRL] Kirstin Chen: COUNTERFEIT Paperback Launch Party!
Join Kirstin Chen, with friends Vanessa Hua, R.O. Kwon, and Aimee Phan, for the SF paperback launch (and karaoke!) party for COUNTERFEIT!
Date and time
Thursday, June 15 · 7 - 9pm PDT
Location
The Ruby SF 23rd Street and Bryant Street San Francisco, CA
About this event
Join us for the paperback release party for Kirstin Chen's Counterfeit! Joining Kirstin are friends and fellow writers, Vanessa Hua, R.O. Kwon, and Aimee Phan!
A Reese's Book Club pick, Kirstin Chen's newest novel was described by Camille Perri of the New York Times Book Review as "a con artist story, a pop-feminist caper, a fashionable romp . . .Counterfeit is an entertaining, luxurious read—but beneath its glitz and flash, it is also a shrewd deconstruction of the American dream and the myth of the model minority. . . . Chen is up to something innovative and subversive here."
We are thrilled to host what will be a fascinating discussion between Kirstin, Vanessa, R.O., and Aimee on building a literary community; followed by a Q&A and Karaoke session!
Books will be available for purchase at the event via bookseller partner, Dog Eared Books.
About Counterfeit
Recommended by New York Times Book Review • Washington Post • People • Entertainment Weekly • USA Today • Time • Cosmopolitan • Today show • Harper's Bazaar • Vogue • Good Housekeeping • Parade • New York Post • Town & Country • GMA.com • Buzzfeed • Goodreads • Oprah Daily • Popsugar • Bustle • theSkimm • The Millions • and more!
For fans of Hustlers and How to Get Filthy Rich in Rising Asia, the story of two Asian American women who band together to grow a counterfeit handbag scheme into a global enterprise—an incisive and glittering blend of fashion, crime, and friendship from the author of Bury What We Cannot Take and Soy Sauce for Beginners.
Money can't buy happiness… but it can buy a decent fake.
Ava Wong has always played it safe. As a strait-laced, rule-abiding Chinese American lawyer with a successful surgeon as a husband, a young son, and a beautiful home—she's built the perfect life. But beneath this façade, Ava's world is crumbling: her marriage is falling apart, her expensive law degree hasn't been used in years, and her toddler's tantrums are pushing her to the breaking point.
Enter Winnie Fang, Ava's enigmatic college roommate from Mainland China, who abruptly dropped out under mysterious circumstances. Now, twenty years later, Winnie is looking to reconnect with her old friend. But the shy, awkward girl Ava once knew has been replaced with a confident woman of the world, dripping in luxury goods, including a coveted Birkin in classic orange. The secret to her success? Winnie has developed an ingenious counterfeit scheme that involves importing near-exact replicas of luxury handbags and now she needs someone with a U.S. passport to help manage her business—someone who'd never be suspected of wrongdoing, someone like Ava. But when their spectacular success is threatened and Winnie vanishes once again, Ava is left to face the consequences.
Swift, surprising, and sharply comic, Counterfeit is a stylish and feminist caper with a strong point of view and an axe to grind. Peering behind the curtain of the upscale designer storefronts and the Chinese factories where luxury goods are produced, Kirstin Chen interrogates the myth of the model minority through two unforgettable women determined to demand more from life.
NOTES ON THE EVENT
This is an all genders welcome event
Event Venue
This event will take place at The Ruby in San Francisco's Mission District. The Ruby is a collective of women and nonbinary people, and for the safety of its members their address is not public. Attendees will be sent the address in reminder email two days before the event and on event date. Please do not share this address with anyone who is not attending the event.
Seating will be first come, first serve.
Health, Safety, and Accessibility
Proof of vaccination is required and will be checked at the door. Masks are strongly encouraged.
The entrance to this event is at street-level with no stairs leading into or out of the venue.
There is only street parking available outside of the venue. Public transportation is encouraged.
About Kirstin Chen
Kirstin Chen is the New York Times best-selling author of three novels. Her latest, Counterfeit, is a Reese Witherspoon book club pick, a Roxane Gay book club pick, and a New York Times Editors' Choice. Translation rights have sold in seven languages and television rights have been optioned by Sony Pictures. Her previous two novels are Bury What We Cannot Take and Soy Sauce for Beginners.
About Vanessa Hua
Vanessa Hua is the author of the national bestsellers A River of Stars and Forbidden City, as well as Deceit and Other Possibilities, a New York Times Editors Pick. A National Endowment for the Arts Literature Fellow, she has also received a Rona Jaffe Foundation Writers' Award, the Asian/Pacific American Award for Literature, a Steinbeck Fellowship in Creative Writing, and others. A former longtime columnist for the San Francisco Chronicle, her work has appeared in publications including the New York Times, Washington Post, and The Atlantic.
About Aimee Phan
Aimee Phan is the author of We Should Never Meet and The Reeducation of Cherry Truong. Her work has also appeared in The New York Times, CNN.com, Time.com and USA Today, among others. She teaches writing and literature at the California College of the Arts in San Francisco.
About R.O. Kwon
R.O. Kwon's nationally bestselling first novel, The Incendiaries, is being translated into seven languages and was named a best book of the year by over forty publications. The Incendiaries was a finalist for the National Book Critics Circle John Leonard Award. Kwon and Garth Greenwell coedited the bestselling Kink, which is a New York Times Notable Book and the recipient of the inaugural Joy Award.
About the organizer
The Ruby is an arts & letters–focused work and gathering space for creative Bay Area women and nonbinary people.