Irishhacks - AT&T Hackathon - University of Notre Dame

Friday, September 26, 2014 at 6:00 PM

-

Sunday, September 28, 2014 at 12:00 PM (EDT)
Event Details
Have an app idea or need an app built?
IrishHacks is an event produced by the AT&T Developer Program and Four Horsemen Society that is designed for attendees (technical & non-technical) to build apps/mobile apps, get fed, compete for prizes across different categories and most importantly: meet new people and scout for teammates to work on new or current projects. Our hackathon will introduce you to the latest cutting edge tools to help deploy your own app with a website backend, fully hosted in the cloud.
Please note that travel compensation will not be provided for this event.
We Supply: Quick presentations and code samples that help to bootstrap your hacking, food to keep you going, and caffeine to keep you awake. Along with technical senseis to assist you in building faster, smarter, and with new tools.
You Bring: Your laptop, skills & ideas. Come with a collaborative, team focused mindset and/or team up in advance on Twitter/Facebook/Google+ via the #atthack hashtag. Whether you are a backend person, designer, entrepreneur, student, or just interested in tech; you are invited to attend this event. Every group needs a good balance of talent and your development skills are needed!
Event Schedule.  The following is a list of the weekend's agenda:
Day 1




6PM - Kickoff event with dinner, networking, and developer dating which leads into idea pitches and team formation.
7PM - Speakers present (please see below for list)
8PM - Pitch ideas and form teams
Day 2


Breakfast, lunch and dinner provided. You are welcome to stay all night.

Day 3

9AM - Pencils down. The fun continues with breakfast served in the morning! Mentors will be available throughout the morning to help you prep your presentation. App submissions will be accepted throughout the day with a deadline of 09AM. Please submit your projects via this link: 

 

http://bit.ly/hackprezreg
Prizes. The following prizes are experiential and geared towards accelerating you towards a successful business as well as expanding your network and industry knowledge:
Grand prize – Team trip to AT&T headquarters in Dallas (valued at $5,000)

2nd place - $2000

3rd place - $1500

Most interesting concept: $500

Best design / Most polished: $500

Best use of an AT&T API: $500
Judging Criteria. Apps will be judged based on the criteria below and weighted accordingly.  
33% Weight - 

Originality of idea
33% Weight - Polish / Completeness 
33% Weight - Technical Difficulty / Ambitiousness

Hackathon Legal. 
Social Media. 
Follow us @attdeveloper for live updates and photos from the event
---
 
Alex Donn,

 Senior Marketing Manager at AT&T, is based out of sunny Seattle! His passion is educating developers young and old about mobile application development best practices through events like hackathons that fuse the collective interests of multiple technology and business leaders. He loves bacon and is allergic to all types of gluten.

 
 
 
 
 
 
 
 
 
---
Senseis
Erik Runyon

 has been developing websites for fun and profit since 1995, and joined the university in 2007.  Known throughout higher-ed as a pioneer for mobile and Responsive Web Design (RWD), he presents at multiple conferences, both higher-ed and industry-wide, each year. He is also a Concurrent Assistant Professional Specialist, teaching "Introduction to Web Development" for the CAPP department.

Matt Willmore

is the mobileND Program Manager within Notre Dame's Office of Information Technologies. In this role he coordinates numerous mobile efforts across the university, including the ND Mobile app, mobile device management and annual Mobile Conference. Matt also works to increasingly involve students in mobile development and partners with departments across campus to move forward the state of mobile at Notre Dame.

Jeff Hanrahan

is an IT Support Consultant for Academic Technologies in the Office of Information Technologies at the University of Notre Dame. He provides solutions to enhance teaching, learning and research. Jeffrey is also an Object Oriented Programmer who is currently developing Cocoa Xcode applications (for workstations) and iOS applications (for mobile devices). He is also a former MacApp Developer. Some of the applications that were developed are AT-Capture (lecture video capture), TImeLimit (session time control), ND Stats (LabStats device reporting) and Lightbulbs (iOS Incandescent to CFL conversion). Jeff holds a B.S.E.T. from the University of Dayton and is both an Apple Certified Technical Coordinator and Microsoft Certified Professional.

Sharif Nijim currently serves as the lead enterprise application architect for the University of Notre Dame. He has more than 18 years of highly technical experience building and performance testing large-scale, high-performance, high-availability systems for companies including United Airlines, Federal Express, CSX Transportation, AT&T, The Hartford, Kaiser Permanente, and TravelCLICK. He co-founded Customer Evolutions, providing customer data integration solutions for the travel and transportation industry. When not working, Sharif is an avid motorcyclist and car enthusiast.

Ryan Kreager - From the time I was a small child, my father instilled a single phrase into my education: "Ryan, people don't care how much you know until they know how much you care." He wisely ensured that I understand how knowledge only finds fulfillment in serving others.

I have worn several hats in my career - psychologist, programmer, salesperson, project manager, founder. As such, I have a unique blend of experiences that help me serve the complex real-world needs of others. My professional value boils down to a few simple points: I love hearing each person's story. Knowing why is often vastly more important than knowing what. I have Big Ideas. And I recognize that lots of people have Big Ideas- it is Execution that matters.I run towards fires. I love making new professional acquaintances. Reach out if you want to talk technology or winemaking.

Patrick J. Flynn is Professor of Computer Science & Engineering and Concurrent Professor of Electrical Engineering at the University of Notre Dame. His interests include biometrics, computer vision, image processing, mobile computing, and pattern recognition. Dr. Flynn is also a co-founder of CloverApps LLC, a mobile app development company, and a member of three other technology start-ups. He is an IEEE Fellow, an IAPR Fellow, an ACM Distinguished Scientist, and has received outstanding teaching awards from Washington State University and the University of Notre Dame.

Mark Hubbard is an independent consultant providing services exclusively to senior management, primarily in media, manufacturing and start-up ventures. His areas of expertise include: market and industry analysis, business valuation, negotiating transactions, financing and restructuring, enterprise modeling, sales development and training, and executive coaching. He works with public and private companies, both in the U.S. and internationally. Previously, Mark spent over 25 years in the broadcasting industry, from radio to television to new technologies like satellite and Internet convergence. Highlights include: Senior VP, Corporate Development for Clear Channel during its major acquisition period, President of Flagship Broadcasting (TV), President of Fairmont Communications (radio), Executive VP of Osborn Communications (radio) and V.P and General Manager of WKRQ-FM for Taft Broadcasting. Mark serves as an Adjunct Professor at Rensselaer Polytechnic Institute and as Entrepreneur-in-Residence at the University of Notre Dame. He is the author of two books: Business Wise Guide, 80 Powerful Insights You Can't Learn in Business School and Forgotten Four, Notre Dame's Greatest Backfield and the Undefeated 1953 Team (with Donald J. Hubbard). He has a Bachelor of Architecture from the University of Notre Dame and an MBA from the Wharton School, University of Pennsylvania. Office locations are South Bend, IN and Lenox, MA.

Jeff Kantor is Professor of Chemical and Biomolecular Engineering at the University of Notre Dame. His research interests are in the application of control theory to a wide range of engineering and system applications, including the integrated finance and control of process operations and network analysis. Dr. Kantor served the University as Vice President for Graduate Studies and Research from July 1, 2001 to June 30, 2006. His responsibilities included the development and support of all graduate programs in the University, support and administration of all research conducted by its faculty, and leadership of the University's efforts in eLearning and technology transfer. Dr. Kantor's notable accomplishments while serving in that position included the development of the Office of Technology Transfer, and a doubling of sponsored research at the University.
---
Sponsors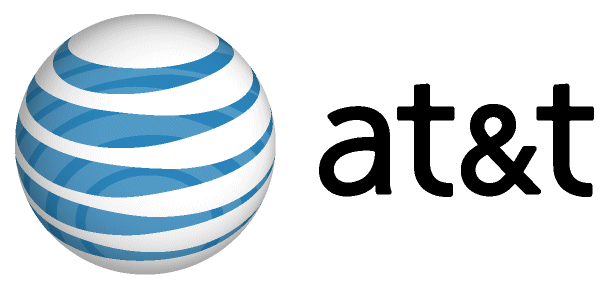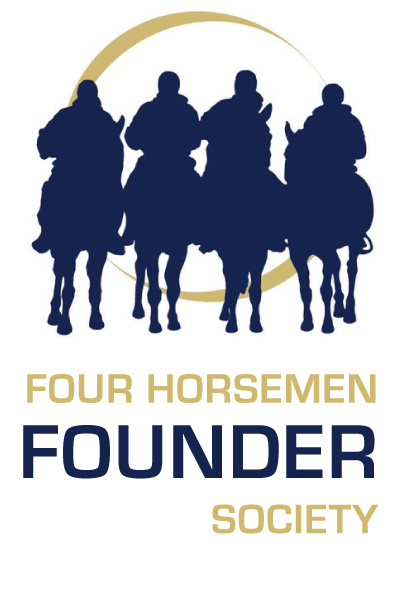 Attendee List
Sort by:

Date

|

First Name

|

Last Name
When & Where

Innovation Park
1400 East Angela Blvd
South Bend , IN 46617


Friday, September 26, 2014 at 6:00 PM

-

Sunday, September 28, 2014 at 12:00 PM (EDT)
Add to my calendar
Organizer
AT&T hosts both developer and creator competitions, as well as workshops.  Please join us at one of our free events listed here.  The full event agendas are in the Eventbrite description.  Also, check out the AT&T Developer Program for more information about our platforms.  See you soon!