Sláinte! Virtual St. Patrick's Day themed event--Irish tea, history & culture. Tea, Irish soda bread, Kerrygold butter included. Serves 2-4.
About this Event
"Taking tea" is an Irish custom enjoyed by people of all walks of life. Assam tea, better known in this country as Irish Breakfast Tea, is the hot beverage Irish farmers and fishermen have long depended upon to warm on a wintry day—but that is only a small part of the Irish tea story…
In this seminar Tea Sommelier and Owner of Greenhalgh Tea company, Karen Donnelly will present: Comfort and Rebellion in a Cup: The Story of Tea in Ireland.
Timed perfectly as a St. Patrick's Day celebration, you'll learn about tea's introduction to Ireland, its historical impact, and its rich culture of hospitality while you brew and enjoy freshly-brewed Organic Irish Breakfast Tea and nosh on traditional, freshly-baked Irish soda bread & Kerrygold pure Irish butter, all included with your ticket and all delivered to your home. This virtual event is perfectly suited to serve 2-4 people.
What's Included:
Easily serving 2-4 people, your ticket ($39) for an educational and entertaining morning of Irish tea and tea history includes:
• 1 oz. Organic Irish Breakfast Tea: a blend of organic Ceylon, China, & Indian teas—a robust black tea with flowery notes. (1 oz./10 cups)
• 1 loaf of freshly-baked Irish soda bread
• (2) 8oz. blocks of Kerrygold butter
-- (1) 8 oz. block of Kerrygold salted butter, gold foil
-- (1) 8 oz. block of Kerrygold unsalted butter, silver foil
• Package of paper tea filters
• Direct shipping to your home
• Access to the 60-minute virtual, interactive, and educational seminar
Tickets for this virtual experience are limited. Deadline to purchase is 3/2/21 (5:00pm) or when maximum capacity is reached. Buy now to guarantee delivery and participation. A sell-out is expected.
Although this virtual class is open to tea enthusiasts nationwide, please note this class will be taking place at 10:00AM EST and will be conducted in English. International shipping is not available for this event. Please refer to the FAQs below for additional information.
This virtual class is presented by the Coffee & Tea Newsletter, Greenhalgh Tea, The Secret Garden, and Kerrygold.
About the Presenter:
Karen Donnelly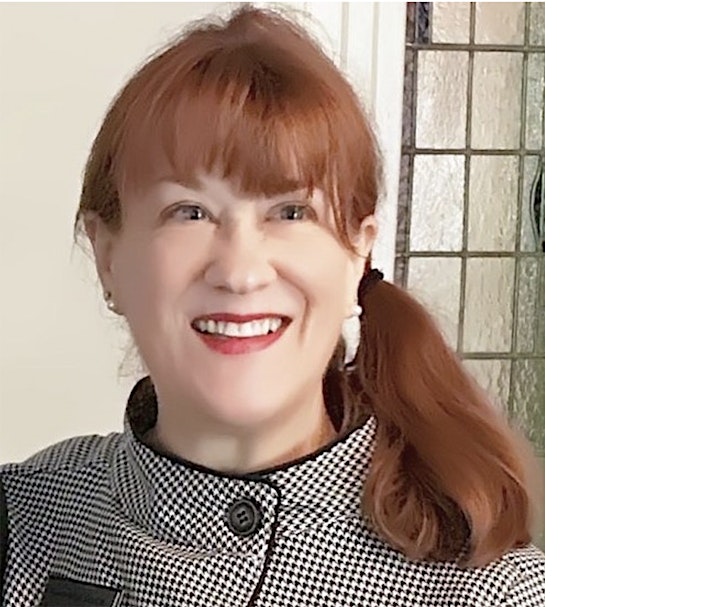 Karen Donnelly is a certified Tea Association of Canada Tea Sommelier Professional and has been a writer, speaker, and teacher for over 25 years. She currently writes the Cuisine page for The Tea House Times magazine and is a regular contributor to the Tea & Herbal Association of Canada's Sip Magazine. She manages the Orchard Tea Room at the Rose Hip Barn in Thornton, PA. She is the owner of Greenhalgh Tea selling premium loose-leaf teas and teaware. Karen teaches classes on the history, production styles and culture of tea, and cooking with tea at local schools and on-line.
About Kerrygold: Kerrygold butter and cheeses are made with milk from grass-fed cows that are raised the natural way—free of growth hormones and nurtured on small, family run Irish dairy farms. Ireland's mild, temperate climate and abundant rainfall provides natural irrigation for the land and an ideal environment for our grass-fed herds to graze. The all-natural milk our cows produce is what makes our products so flavorful and creamy. We put the same care, quality, and craft into our all-natural cheeses, as our beloved, richly flavorful, pure Irish butter.
About The Secret Garden: The Secret Garden is a Victorian tearoom serving lunch and a traditional three-tiered tea service. Everything on the menu from soups to the miniature desserts is homemade on the premises. The Secret Garden is an oasis from the craziness of life's headaches and heartaches; a place meant to relax in the company of good friends. They are located in Port Jefferson, NY and can fulfill online orders.

FAQs:
What is included in the ticket price? All tickets include tea, paper tea filters, Irish soda bread, Kerrygold butter, and access to the online Irish tea history seminar. Shipping is included. This package is perfect for 2-4 people to enjoy from one location, via one seminar log-in.
How will the tea, bread and butter be shipped to me? The tea talk package will be shipped to the mailing address provided at the time of the ticket purchase, and will arrive 1-3 days prior to the event. The tea and Irish soda bread will come together, the butter will ship separately. Please refrigerate the butter upon delivery.
Where do you ship to? We can ship nationwide. No international shipping at this time.
Can you ship to a PO Box? No. To guarantee on-time delivery, shipments can be made to home addresses only.
When will I receive the tea that is included with my ticket? Ticket sales end at 5:00pm on March 2, 2021 (or when maximum capacity is reached) to ensure on-time delivery to your home. Your package will arrive 1-3 days prior to the virtual event.
How do I join the online event? Prior to the online event taking place, you will receive a link to the Online Event Page which has the video conferencing link enabling you to join. The seminar will stream via Google Meet.
Can I ask questions during the online event? Yes! We encourage you to ask questions but please do so using the CHAT feature. This will ensure we avoid people talking over each other and all questions can be answered. The CHAT feature is typically located in the upper righthand corner of Google Meet.
How will you ensure the online event is a safe environment? We ask that all participants be polite and courteous. Starfish Junction and its sponsors/partners reserve the right to remove any participant from the video conference that is disruptive or behaving inappropriately with no refund.
Do I need to download special software or an app to participate in the video conference? The online event will be conducted via the video conferencing platform, Google Meet. You should be able to click the link provided and access the video conference in any web browser from a desktop computer or laptop. However, you will need to give permission to the browser to use your camera and microphone. If you would like to access the video conference on a smart device (smartphone, tablet, etc.) you will need to download the Google Meet app to the device that you are using to access it. Note, in rare cases you may need to update your browser or computer. Be sure to test your accessibility a day or two before the online event.
What happens if I lose internet connection during the online event? If you lose internet connection and leave the video conference, simply click the link again to re-join.
Can you help me with my technical difficulties accessing the video conference? Yes, please email help@starfishjunction.com. It is important for you to try accessing the video conference before the day of the online event so we can fully assist you as we have some limitations.
Do I need to prepare anything in advance in order to participate? In addition to the tea talk package you will receive for the seminar, the following supplies are suggested to elevate your experience:
o a kettle filled with room temperature water, which will be boiled as needed during the tasting
o tea cups (one per person)
o plates (one per person)
o spoon (one per person)
o knife for cutting bread
o butter dish
o milk and/or sugar (optional, depending on your preference)
Date and Time
Location
Refund Policy