Event Information
Location
Irish Immigration Pastoral Center
5340 Geary Boulevard
Suite 206
San Francisco, CA 94121
Description

Meitheal (Irish pronunciation: [meh-hill]) is the Irish tradition of community
coming together in times of need for those in need.
Dear Friend,

For 20 years, the Irish Immigration Pastoral Center (IIPC) has been tirelessly expanding services to support Irish immigrants and Irish Americans in our San Francisco Bay Area community. I ask you to continue to invest in our important programs and services.
I am pleased to report that in 2018, we launched our Senior Home Visit Program, providing volunteer home visits to our housebound senior community, hosted community-wide Information Evenings which provided sound recommendations for future programming and secured funding to expand our Wellness Program dedicated to serving the mental, physical and emotional wellbeing of our community in 2019. We look forward to announcing new programming initiatives in the coming months!
In these uncertain and somewhat challenging times of a hostile immigration environment, job insecurity and the economic challenges of living and doing business in the San Francisco Bay Area, it is more important than ever to invest in the Irish Immigration Pastoral Center so that we can continue to invest in our community.
Your generous gift, no matter the amount, will have an immediate and tangible impact on our community.
We make a living by what we get, but we make a life by what we give –Winston Churchill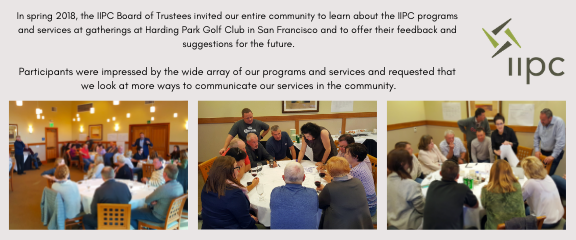 Thank you very much for your support of our mission and of your steadfast belief in our cause.
With sincere thanks and blessings,

Fr. Brendan McBride
President, Irish Immigration Pastoral Center

Date and Time
Location
Irish Immigration Pastoral Center
5340 Geary Boulevard
Suite 206
San Francisco, CA 94121