Description
IRISH GENEALOGY SEMINAR, Fairview Christian Church Hall, 844 NE 78th St, Seattle (at Roosevelt NE, enter parking lot off 79th St), 9 am – 5 pm, Saturday, March 23.

A full day of Irish Genealogical Research classes conducted by regional specialists STEVEN W. MORRISON, and JEAN A. ROTH.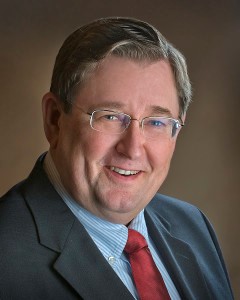 STEVEN W. MORRISON is a member of the Association of Professional Genealogists and a past President of the Olympia Genealogical Society. He has been a professional genealogist since 2006 and has been a speaker at the Brigham Young University Family History & Genealogical Conference. He has authored multiple articles and books reviews regarding Quakers (Religious Society of Friends). These include two articles for Familia (the journal of the Ulster Historical Foundation), and others for Journal of Scotch-Irish Studies, Directory of Irish Family History Research, and the Association of Professional Genealogists Quarterly. He has addressed international genealogical audiences in Northern Ireland twice. His most recent paper, "Quaker John Starr of Antrim and Cavan, Ireland and his five sons who sailed to Pennsylvania," received The American Society of Genealogist (ASG) scholar award for 2016.
JEAN A. ROTH has been an active genealogist with the Seattle Genealogical Society (SGS) for forty years, since 1977. She is an Honorary Life Member of SGS, has served as SGS President, Vice President, and Director of Education, and has made three genealogy research trips to Ireland. She currently leads the monthly meetings of the SGS Irish Interest Group, and also serves on the Board of Directors of Seattle's Irish Heritage Club.
A more detailed workshop schedule can be found at irishweek.org.
Workshop Registration $35 (NO Lunch), $48 (includes lunch), ($45 after March 17 - NO Lunch)
Pre-ordered box lunch by March 17 from Classic Catering: $13. Lunch choice of Ham & Cheese, Turkey, Roast Beef, Vegeterian, or Gluten Free Salad.
Register on-line above at TICKETS (a ticket fee will be added to the price) OR mail the registration information (name, contact info, lunch choices and a check payable to IHC), to:
IRISH GENEALOGY SEMINAR, P.O. Box 75123, Seattle, WA 98175. For more information, email Genealogy@IrishClub.org or call Jean at 206-782-2629.