iRest® Yoga Nidra Level 1 Training|Woodstock/Chicago
Description
: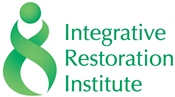 Tuition: Click Get Tickets for details. There are limited sleeping rooms left. If none are available when you register, contact me for other options: Jacqui@VeteransRestorativeProject.org.

Training Includes: comprehensive manual and Level I Training audio download.
CEUs: Approximately 30 CE hours* will be available for YA, PSY, MFT, LCSW, RN, and Yoga Alliance. (see below for details)


RESIDENTIAL & COMMUTER OPTIONS
Limited double and single-occupancy overnight accommodations are available on campus. Click here for options for nearby accommodations and transport.

LEVEL I TRAINING DESCRIPTION

Developed over 30 years by Richard Miller PhD, iRest Yoga Nidra Meditation supports psychological, physical and spiritual health, healing and awakening.

HOW IT WORKS

iRest is an accessible and easy to use meditation protocol that is integrative, as it heals unresolved issues and traumas, and restorative, as it aids practitioners in recognizing their innate wholeness and underlying peace of mind that is always present amidst all changing circumstances in life.
Research has shown that iRest effectively supports health and healing across a broad range of populations, including those experiencing PTSD, chronic pain, sleep issues, high stress, depression, and anxiety.


I use iRest to manage the daily pain caused by migraines and to find peace in the midst of stress and anxiety. - Nicole, Working Parent
In this Level 1 Training, you will learn:
The core principles and practice of iRest meditation.

How to use iRest for your personal practice.

How to teach and deliver iRest simply, and effectively in group and individual settings.
Following the Level 1 Training, you will:
Join a global community of practitioners who are teaching iRest in yoga studios, sleep clinics, rehabilitation and healthcare facilities, hospitals, hospice, prisons, universities, schools, as well as in private practice.

Be able to list yourself on the IRI website as a Level 1 Teacher-in-Training.

Be able to access our "Teacher Resources" and our "Teachers Community Network (TCN)" for further personal and professional support.

Be recommended by IRI to people seeking iRest teachers in their local area.


PLEASE NOTE:
In order to receive a certificate of attendance designating you as a Level I Teacher-in-Training you must arrive on time every day and attend all training sessions.
"iRest is a profound tool which can enhance any therapy. My hope is that anyone struggling with his or her own life challenges, or searching for deeper meaning to life, will have the same opportunity to experience this life-giving practice as I have."
-- Michael, Cancer Survivor
SCHEDULE
Registration: Tuesday, September 12, 4:30 pm

Welcoming dinner: 5:30 pm & Evening Program:

7:00-9:00 pm

Wednesday - Saturday: 8:30 am-6:00 pm program with 12:30-2:00 pm lunch

Training concludes on Sunday, Sept. 17 with 12:30 pm lunch.

ABOUT IRI
To find out more about the Integrative Restoration Institute, please visit irest.us.


REQUIRED reading and listening:
Richard Miller, Yoga Nidra: A Meditative Practice for Deep Relaxation and Healing (book with audio CD).

RECOMMENDED reading and listening:

iRest Program for Healing PTSD - Book
​iRest Meditation: Restorative Practices for Health, Resiliency, and Well-Being (6CD Set)
Integrative Restoration—iRest: The Principles and Practice of Yoga Nidra (6CD Set)
iRest at Ease with Richard Miller​ (CD or Mp3) or iRest at Ease with Kelly Boys (CD or Mp3)
Resting in Stillness (CD or Mp3)
Read an article by Samantha Kinkaid about Level I and II iRest Yoga Nidra trainings here
Read an article by Gemma Adams about the iRest Yoga Nidra Certification Program here
CEUs: Approximately 30 CE hours* will be available for YA, PSY, MFT, LCSW, RN.
*The Spiritual Competency Resource Center (SCRC) (www.spiritualcompetency.com ) is approved by the American Psychological Association to sponsor continuing education for psychologists. The Spiritual Competency Resource Center (SCRC) maintains responsibility for this program and its content.
California Board of Behavioral Sciences accepts CE credits for license renewal by LCSWs and MFTs from California for programs from American Psychological Association approved CE providers. LCSWs, MFTs, and other mental health Counselors from states other than California need to check with their state licensing board for approval.
California Board of Registered Nursing (BRN Provider CEP 11909) to sponsor continuing education for Registered Nurses (RN). RNs from states other than California need to check with their state licensing board for approval.
Attendees requesting Professional CE who live outside of California are responsible for contacting their home state licensing organizations to see if there is reciprocity. IRI is not responsible for the decision of licensing boards that lie outside the state of California.
AUDITING
If you have previously completed an iRest Level I teacher training you may audit this event at a cost of $600 (manual not included, $100 manual fee paid to IRI if needed) Please contact Jacqui Neurauter at Jacqui@VeteransRestorativePorject.org to register as an auditing participant.
TRAINER: Molly Birkholm (Madhavi): Senior iRest Trainer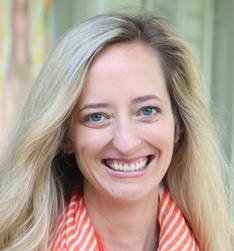 Molly is a recognized leader in iRest™ Yoga Nidra, Sivananda Yoga and treating trauma with yoga and meditation. She is the co-founder of Warriors at Ease, an organization that builds yoga programs in military communities, where her curriculum has been taught to over 100,000 veterans. Molly serves as the Director of Yoga Programming & Yoga Therapy for the Sivananda Ashram Yoga Retreat Bahamas and as Director of Human Trafficking Relief for the Integrative Restoration Institute. A leader of worldwide retreats and teacher trainings, she has four iRest Yoga Nidra CDs and is the author of an upcoming book. www.HealingRiverYoga.com
---
FAQs
Welcome letter with further details will follow your registration
TRANSPORT

Loyola Retreat and Ecology Center is located in picturesque Woodstock, IL encompassed by 100 acres of prairies, savannas, woodlands, wetlands, and ponds - accessed by auto, short cab ride from Metra, or O'Hare airport limo. Click here for recommendations.

CANCELATION POLICY

Cancellations before August 15, 2017 will receive a refund less a $200 cancellation fee. There are NO refunds after August 15, 2017, unless we are able to fill your space from a wait-list, in such case your fees less cancellation fee will be refunded. In case of cancellation by the Integrative Restoration Institute or Loyola Ecology & Retreat Center, you will receive a full refund of all funds received. Please note: Your registration is not final until full payment is received.
Please email Jacqui@VeteransRestorativeProject.org in writing for cancellation notifications.
Where can I contact the organizer with any questions?
Jacqui Neurauter: Jacqui@VeteransRestorativeProject.org / 847-359-6391