#IrelandinSF Speaker Series & Networking Breakfast

Friday, December 6, 2019 from 7:30 AM to 9:00 AM (PST)
Event Details
 A chairde,
Please join us on Friday, December 6th at the Consulate General of Ireland, San Francisco for a festive #IrelandinSF Speaker Series & Networking Breakfast!
This month we are thrilled to welcome Professor Noel O' Connor and Mr. Damien Breen. Professor O'Connor is visiting us from Ireland and is the Interim CEO of Insight the SFI Research Centre for Data Analytics. He is also a full Professor at the, School of Electronic Engineering at DCU. Mr. Breen who resides in the Bay Area, serves as a Deputy Air Pollution Control Officer at the Bay Area Air Quality Management District. In their fireside chat, Professor O'Connor and Mr. Breen will discuss what the Bay Area and Ireland are currently facing in regards to environmental challenges, the future of energy, transportation and smart cities.

We are delighted by how this networking initiative has brought together so many people from our community, both the well-established and- just as importantly- those newly arrived in the Bay Area.
The relationships made at the events have enabled many of the community to make new friends and in many cases become each other's peers and mentors, which is something we are delighted to be able to facilitate.
We look forward to seeing you again at your Consulate where you are always very welcome!
Ticket sales will close December 5th at 2pm. 
Please bring a valid photo ID to present at reception on arrival. 
Space is limited. If you register and are unable to attend, please send a courtesy note to EventsSF@dfa.ie so that we may accommodate others. 
Please contact Noeleen Pattison, Communications and Public Affairs Officer, if you would like to promote an event that is relevant to the breakfast audience.
SIGN UP FOR OUR NEWSLETTER AND FUTURE EVENTS HERE!
Twitter & Instagram: @IrelandinSF  #IrelandinSF or go to our WEBSITE
-------------------
BIOGRAPHIES

Prof Noel O'Connor
Noel O'Connor is Interim CEO of Insight the SFI Research Centre for Data Analytics. He is a full Professor, School of Electronic Engineering at DCU, with expertise in multimedia content analysis, computer vision, machine learning, information fusion and multi-modal analysis. His applications domains include content-based information retrieval from large archives, human movement understanding for health and human performance, autonomous vehicles, security and safety, IoT and Smart Cities.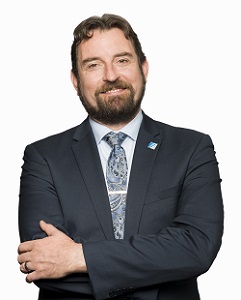 Damian Breen
Damian Breen serves as a Deputy Air Pollution Control Officer at the Bay Area Air Quality Management District where he oversees the 150 employees working in the technology program. His portfolio includes the Air District's Engineering Division, Strategic Incentives Division, Software Development Office and the Technology Implementation Office.
Mr. Breen acts as an advisor to the Air District's Board of elected officials on air and climate issues, the future of energy and transportation, and the intersection of big data, machine learning and the environment. He also serves as an advisor to University of California Berkeley's Transportation Sustainability Research Center, and has traveled with both the Governor of California and California Secretary of State to Europe and Asia to provide policy advice on air quality, emissions monitoring and reduction, alternative fuels, energy and transportation.
Mr. Breen previously served as the Director of the Air District's Strategic Incentives Division, where he oversaw the investment of over $100 million in grant funding which reduced diesel particulate matter emissions from Port of Oakland by 80%. He also worked for 10 years in the Air District's Compliance and Enforcement Division and previously for Home Savings of America Bank and various environmental consultancy firms in the United States and Europe. He holds a Bachelor of Science Degree in science from the National University of Ireland and a postgraduate diploma from the Irish Institute for Technology.
When & Where

Consulate General of Ireland
100 Pine Street
Suite 3350
San Francisco, CA 94111


Friday, December 6, 2019 from 7:30 AM to 9:00 AM (PST)
Add to my calendar