Description
Our Ireland Trip Giveaway Party is BACK!
That's right, once again we're giving away a FREE trip to Ireland, no strings attached - all you have to do is show up! And yes, you MUST be present to win.
What better way to kick off St. Patrick's Day festivities than hanging with our friends Guinness and Tullamore DEW, enjoying live music by Lake Shore Drive, playing Mike's Extreme Bingo, oh and winning a trip to IRELAND!?!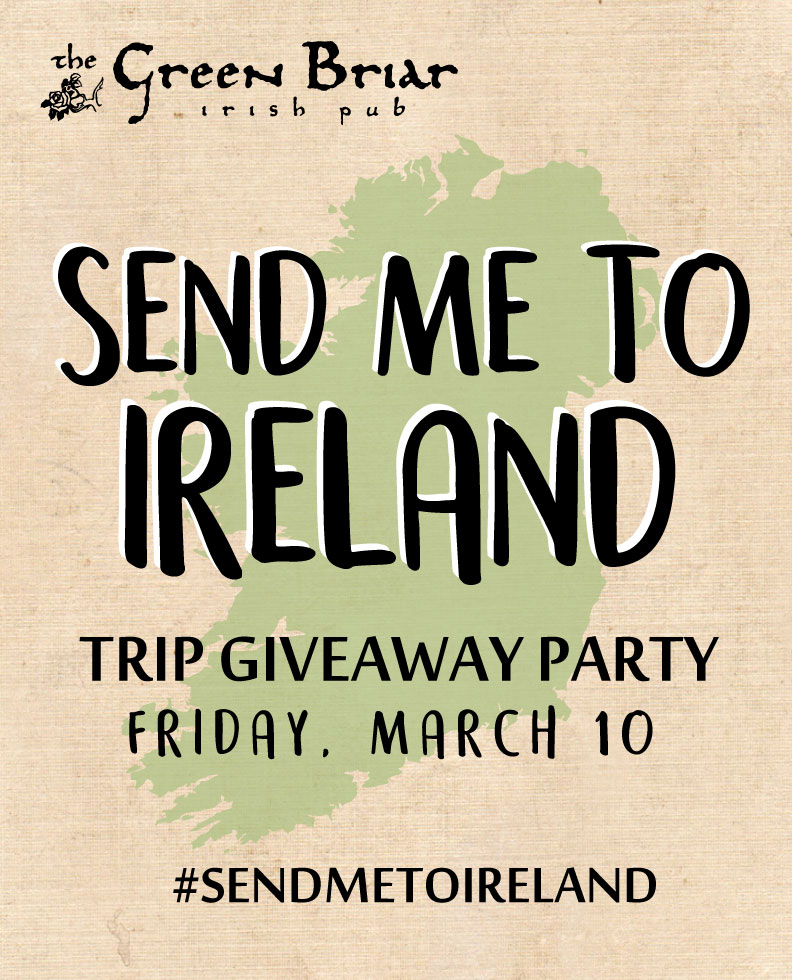 Here's how it works:
• In order to be eligible, you must RSVP on this Eventbrite page.
• On the night of the event, bring your ticket to the registration table (or show us on your phone) and we'll enter your name into the raffle. Everyone who RSVP's gets one free entry. *** Registration closes at 10pm ***
• At the end of the night, we'll choose one lucky winner from the raffle!
Hint:
Our capacity is 350... that means two things:
1.) Your odds of winning are approx. 1/350 - and you can increase those odds before and durning the event, so stay tuned!
2.) Arrive early, because when we're full, we're full and a ticket does not guarantee entry.

*This event is 21+
**Ticket gets you free entry before 10pm.
*** Registration closes at 10pm SHARP.
#sendmetoireland