Description
The IRC in Seattle is excited to announce another season of Winter Welcome! In order to spread cheer, holiday spirit, and the generosity of our community, the IRC in Seattle matches supporters with newly-arrived refugee families. They have escaped perilous and oppressive conditions in their home countries, and have undergone extremely difficult circumstances in order to reach the United States, and begin rebuilding their lives. Several families arrive in the U.S. with little more than the clothes on their backs, and hope for a better future.
Each Winter Welcome family sponsor will be asked to donate children's gifts, a gift card, an educational or work-related gift, and a gift for that will benefit the family as a whole. All donors and families are invited to our Winter Welcome festival, taking place on Saturday, January 5th for gift distribution and general merriment.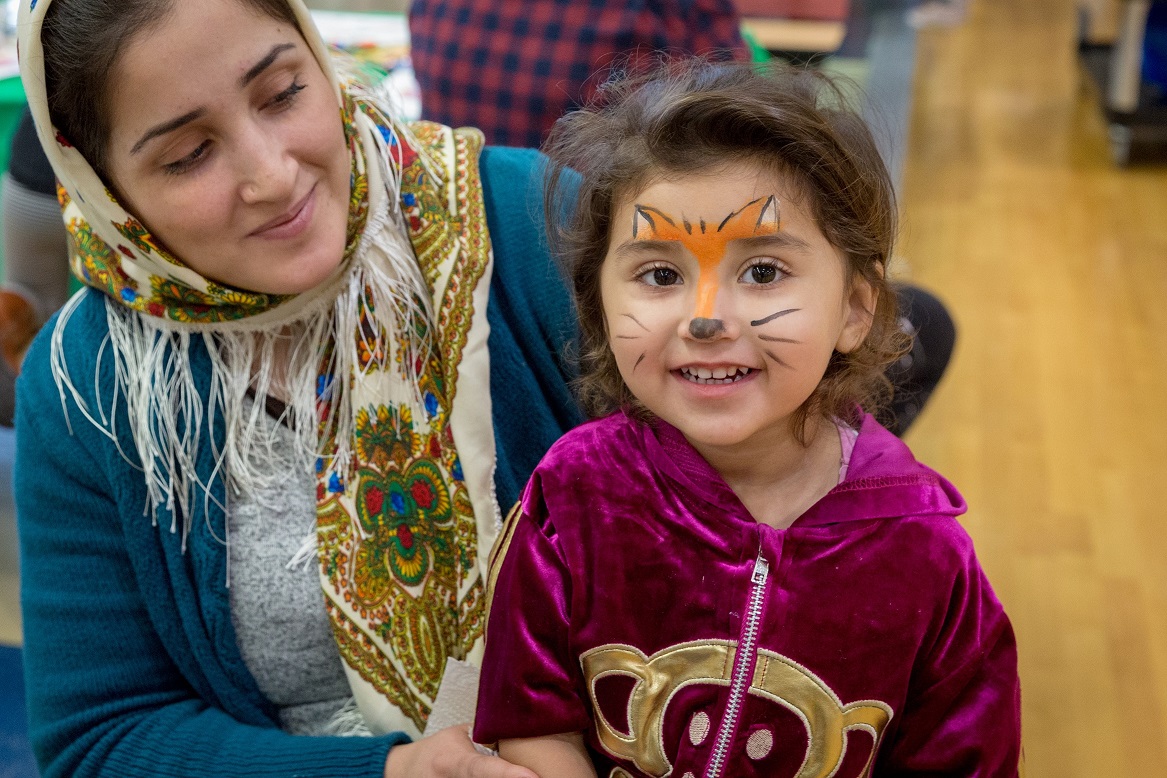 HOW IT WORKS:
Select Eventbrite tickets to indicate the size and number of families you would like to sponsor this holiday season

The IRC will provide you with information about the country-of-origin of the family and the ages and genders of the children participating

Purchase one gift per child, a gift card, an educational/work-related gift, and a gift to benefit the family as a whole (some examples below)

Remember to keep all receipts - we will need them (or copies of receipts) along with gifts. To help us keep gifts organized, please also provide a list of the gifts you purchased for your family!

Drop off your gifts, receipts, and an itemized list of your gifts to the IRC at 1200 S. 192nd Street, Suite 101, SeaTac, WA 98148 between the hours of 9am and 5pm, M-F before Friday, December 28. Each gift should be labelled to show which family member it is intended for. If you prefer to wrap your gifts, please use wrapping paper or gifts bags that do not include religious symbols or phrases.

Attend the Winter Welcome festival (optional, but highly recommended) on Saturday, January 5th from 12-3 p.m. This will be a fun event for the whole family - all sponsors and participating refugee families are invited to attend, joining us here in Seattle from across the globe. Location TBD!
PLEASE NOTE:
Size of family is defined by number of children 18 and younger.

To ensure equality amongst families, any additional gifts will be distributed at our discretion

Want to support a family, but don't have the time? Make a donation to our gift fund and ensure all families receive holiday cheer. All proceeds will go toward family gifts and winter party expenses.

This year, the U.S. has welcomed fewer refugee families into our country. Here at the IRC, we know that our supporters are still dedicated to supporting the refugee community. While fewer families arrived to Seattle this year, the IRC is still providing support to local refugee families and survivors of human trafficking. If sponsorships are full, please get in touch with Stephanie Jones at Stephanie.Jones@Rescue.org to be matched with a needy family, unaccompanied minor, or survivor of human trafficking, from our community.
GIFTING RECOMMENDATIONS:
Children's Gifts: Age appropriate, non-clothing item* (last year's average value was ~$25) We know it can be difficult to figure out what a child might like based solely on her/his age alone, so here are some online resources that have helpful suggestions:
Parents' Choice (oldest nonprofit guide to quality children's media and toys)

Healthy Place (written from grandparents but still applicable)

Gift Card: designed to give the family the opportunity to shop for themselves (recommended value of $25 per number of children)

Examples: Target, Walmart, QFC, Fred Meyer, Visa Gift Cards

Educational or Work-Related Gift: designed to promote learning and self-sufficiency (last year's average value was ~$35)

Examples: ORCA cards, pre-paid cell phones, Oxford Picture Dictionary, purse, wallet, calculator, watch/clock, toiletry set, electric water kettle

Family Gift: geared toward something the whole family can enjoy that will brighten their days and increase their enjoyment of 'family time' (last year's average value was ~$50)

Examples: cameras, DVD players, board games, outdoor game sets, functional computer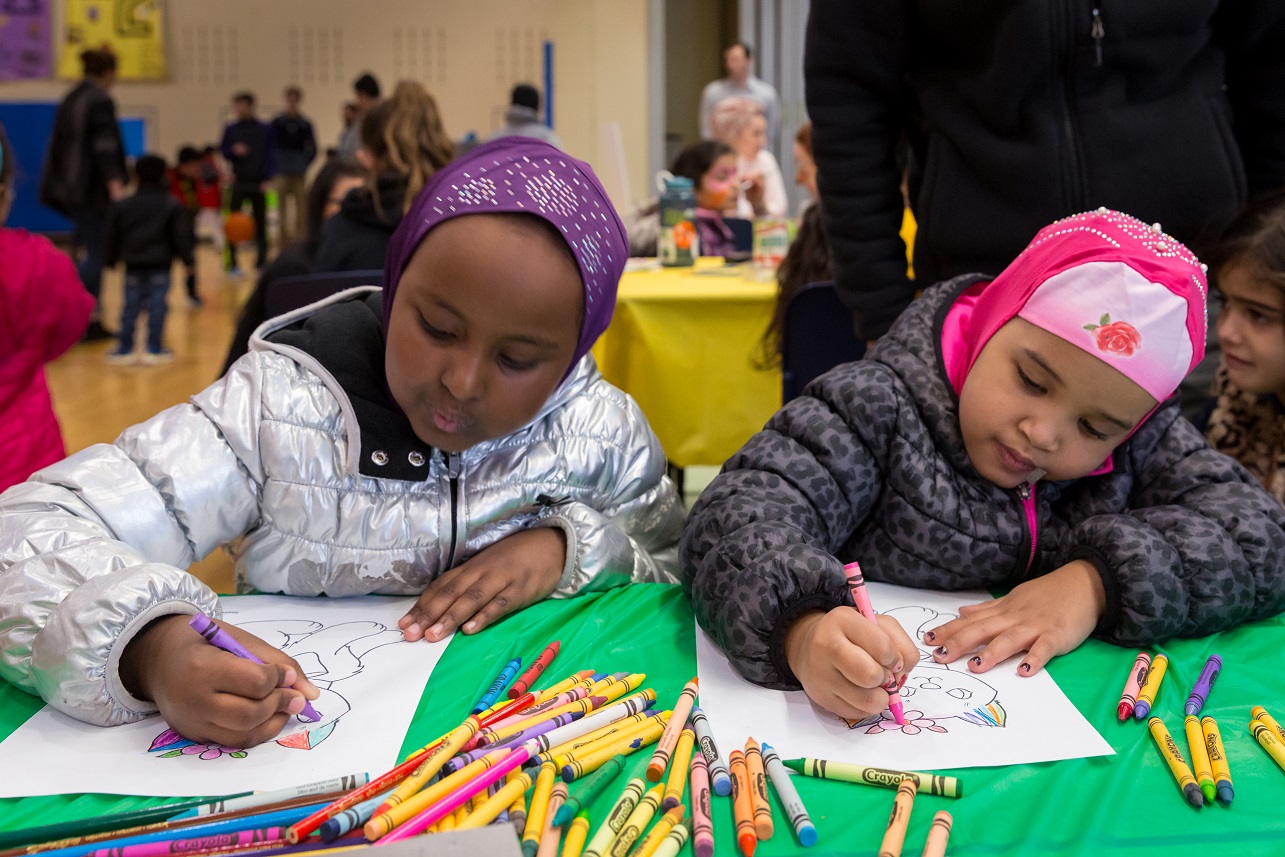 FAQs
Can I donate used items?
Yes you may. We use the terms "gently used" or "nearly new" to remind people to give items that are still in working condition and aren't showing too much wear. We hope that each family member will receive at least one new item, but your gently used items are important to us too.
Is food/alcohol an acceptable gift?
Because a large number of IRC clients have different dietary restrictions dictated by their culture, religion, or health needs, we discourage donors from giving food as a gift. Alcohol is not acceptable.
Since all refugees come from outside the U.S., are there sensitive cultural issues I need to be aware of?
For some donors, Winter Welcome is something they do to celebrate the holidays. While many refugee families might share the same religious and/or cultural beliefs as the donor they're matched with, it is just as possible that they will come from a completely different background. Please keep this in mind as you are selecting gifts and sharing messages. Religious gifts and messaging should be avoided.
Are the items I donate tax deductible?
Yes. The items you donate through the Winter Welcome program count as in-kind donations. We will send you a standard in-kind donation receipt which will list the donated items (if you supplied us with an itemized list), but will not assign them a dollar value. For tax purposes, we are only able to list the items, but you may assign a value to them for your own tax purposes. Save those receipts!
While we don't assign the items a value in your receipt, it is critical for funding purposes that you provide us with copies of receipts from all your purchases. Doing so helps the IRC meet critical reporting requirements and allows us to access funds to help refugees find jobs, stay housed and access transportation.
Further Questions? Please contact Stephanie at Stephanie.Jones@Rescue.org
Thank you for supporting a newly arrived refugee family this winter!