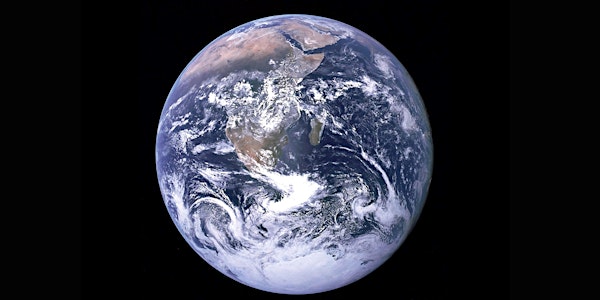 IRCA 2022 Round the World 24-hour Zoom Event
Starting at the Rural Ministry Conference at Wartburg Seminary, Iowa, this Zoom event will circle the globe over 24 hours. Join us!
About this event
Join rural church leaders in as many countries as you wish as we work around the globe. Register to receive the Zoom link reminder by email. Join for an hour or several. Prayerfully stand alongside rural church leaders, learn from the wisdom of local speakers and share in their story and culture.
The Zoom link will be sent to those who register.
The same link applies to every hour of the event.
Mostly the event is continuous, switching between countries and hosts at the designated times. However, in some cases, there may be a break in the 5 mins before the hour as the host changes.
Full details of the hour by hour schedule is at https://irca.online/irca-2002-round-the-world/ and below.
24-HOUR ZOOM EVENT IN DETAIL
Come and share (some of!) 24 hours of celebrating rural people, places and ministries!
Starting at the Rural Ministry Conference hosted by the Center for Theology and Land at Wartburg Seminary, Dubuque, Iowa, USA, this Zoom event will circle the globe over 24 hours.
1500GMT, on Monday 7 March
Check Time Zone Converter for your local time and date.
WARTBURG RURAL MINISTRY CONFERENCE
Opening hour: Bible Study led by Dr Craig Nessan
Keynote speaker: Rev Melanie Mullen Episcopal Church director of reconciliation, justice and creation care
PRAYER, WORSHIP AND SPEAKERS AROUND THE WORLD
Following the Bible Study and Keynote Speaker from the Wartburg Conference, Heather Major will be leading us in two sessions:
1730 GMT Prayer and Connecting
1800 GMT Stories from Wartburg Theological Seminary students
The schedule continues:
1900 GMT USA: Rural Church Network, United Methodist Rural Advocates, Rural Chaplains Association
2000 GMT Guatemala: CEDEPCA
2100 GMT Mexico
2200 GMT Eastern Canada
2300 GMT Western Canada: Faith and Land
0000 GMT Pacific Region: Around the Pacific
0100 GMT Aotearoa New Zealand: It's tough out there
0200 GMT Australia: Saltbush, working with Scattered Communities
0300 GMT Indonesia
0400 GMT Japan
0500 GMT South Korea
0600 GMT India: Rural Farmers/Aftermath of War/Pray for India
0700 GMT Pakistan
0800 GMT Malawi
0900 GMT Uganda
1000 GMT South Africa: Farming God's Way and Inundo Farm
1100 GMT Central Europe: Around Europe
1200 GMT UK: England, Wales, Northern Ireland
1300 GMT UK: Scotland
1400 GMT: The Rev Dr Mark Yackel-Juleen, Chair of IRCA will lead the closing worship and prayer.
Remember to check with Time Zone Converter for the correct time where you live!