Description
IQ GASTRONOMIC FESTIVAL
A Delicious Food Festival
It is the first educational and networking event for the high-level Orlando and Central Florida culinary community. An intimate and relaxed forum where local chefs from the culinary industry come together to exchange new ideas, establish critical relationships, explore new business opportunities and enjoy a unique experience in Orlando Fl.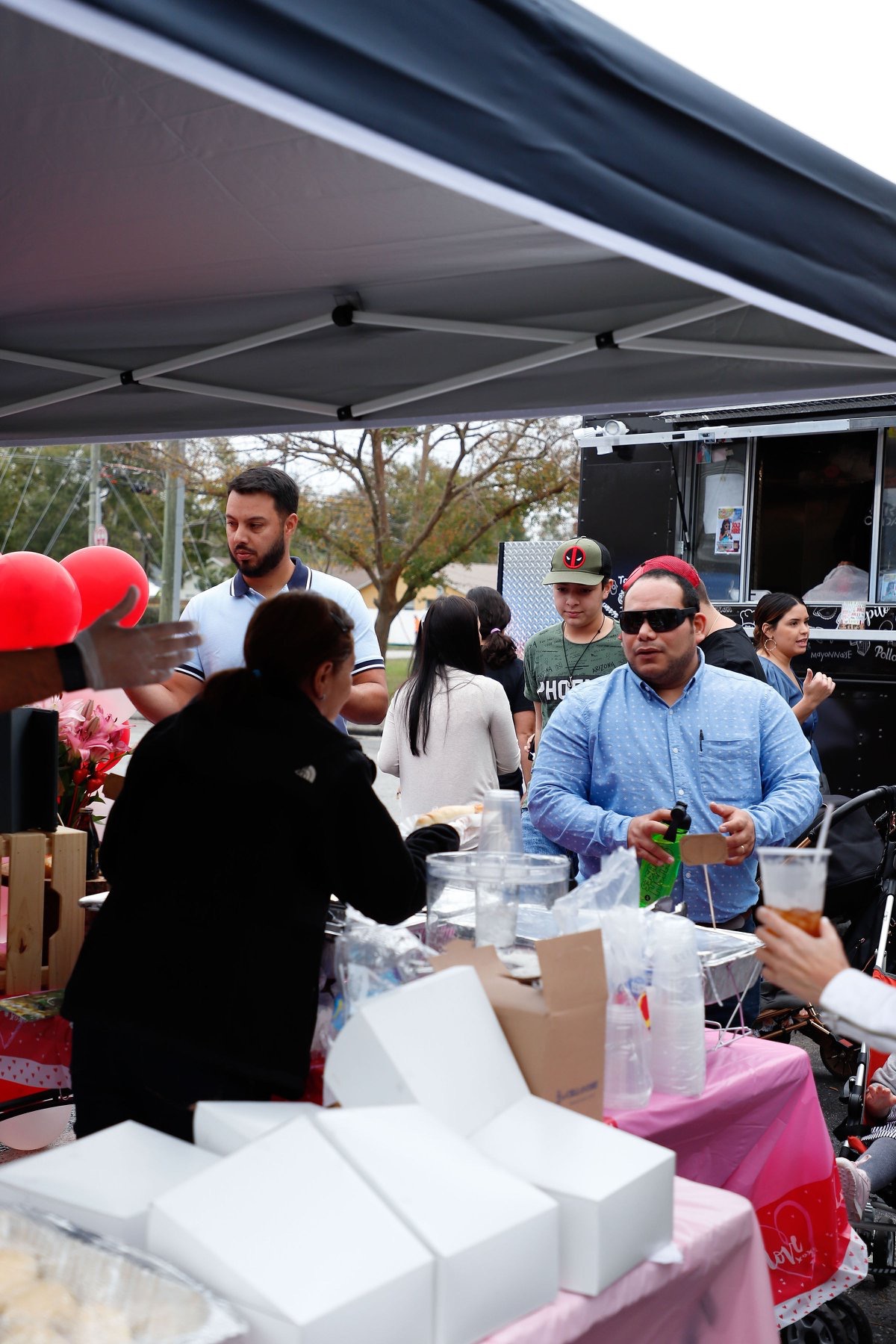 The streets of the Orlando tell the tales of struggling immigrants – Venezuelans, Mexicans, Peruvians, Puerto Ricans – who came to America in search of opportunity. They brought with them recipes from the 'old world' and you can still taste these foods today. Ever eat an arepa? How about a tacos al pastor? Care to try a mofongo? Not in the mood for something exotic – no worries – we'll grab some of the best Macaron in Orlando City and we will pick up some pickles along the day.
Join Free Fest by yourself as we visit historic food around the world in
The Celebration Gardens
On November 17, 2019.
10am to 6pm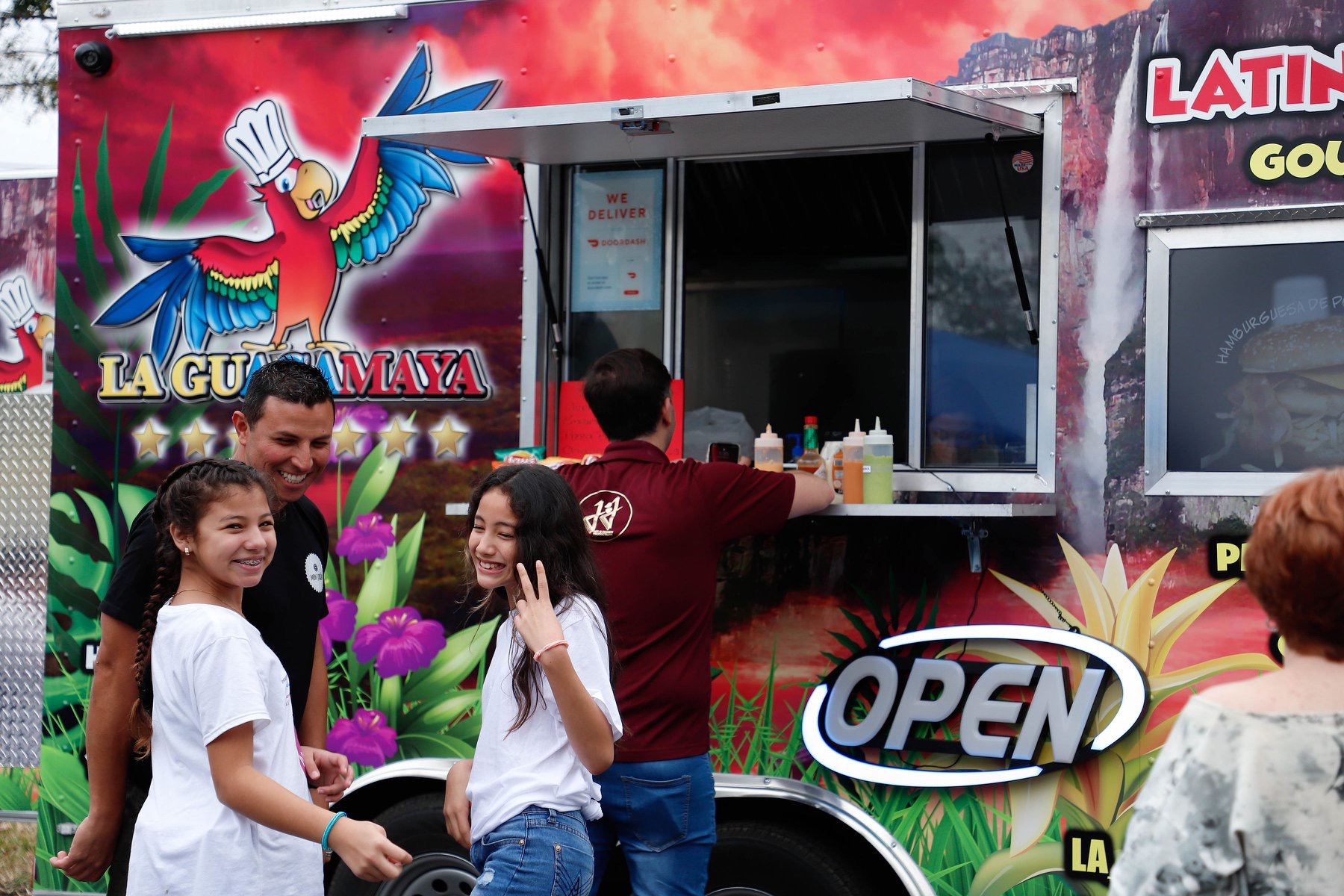 IQ Gastronomic Festival
Es una deliciosa experiencia gastronómica.
"Patrocinado por FIGAT, QUE PAELLA, DELI WONDERFOOD".
No te pierdas el Primer IQ Gastronomic Festival 2019, con más de 30 propuestas gastronómicas, exposiciones de chefs, workshops y networking.
Es el principal evento educativo y de redes para la comunidad culinaria del Orlando y la Florida Central de alto nivel. Un foro íntimo y relajado donde los chefs locales de la industria culinaria se reúnen para intercambiar nuevas ideas, establecer relaciones comerciales, explorar nuevas oportunidades de negocios y disfrutar de una experiencia única en Orlando Fl.
Es el primer evento gastronómico que además de encontrar deliciosa comida tendrás información educativa y de redes para la comunidad culinaria de alto nivel de Orlando y Florida Central. En donde se reunirán los mejores restaurantes locales y con ellos los mejores chefs de la industria culinaria para compartir de sus deliciosos platos e intercambiar nuevas ideas, establecer relaciones críticas, explorar nuevas oportunidades de negocios y disfrutar de una experiencia única en Orlando Fl.
Las calles de Orlando cuentan la historia de inmigrantes en dificultades: venezolanos, mexicanos, peruanos, puertorriqueños, que llegaron a Estados Unidos en busca de oportunidades y trajeron con ellos recetas del "viejo mundo" que todavía estás deliciosas recetas se pueden probar gracias a ellos. ¿Alguna vez has comido una arepa? ¿Qué tal un tacos al pastor? ¿Te apetece probar un mofongo? No estamos de humor para algo exótico, no se preocupe, vamos a tomar algunos de los mejores macarrones de Orlando City y comeremos algunos pepinillos a lo largo del día.
Únete a IQ Gastronomic Festival y disfruta de la comida internacional en
Celebration Gardens
El 17 de noviembre de 2019.
10am a 6pm
IQ delicious festival reúne a las naciones en un solo lugar para poder experimentar y disfrutar de los gustos y culturas del mundo.
Evento patrocinado por Donde Comer en Orlando. Empresa que respalda totalmente las actividades y restaurantes asistentes para el impulso de sus empresas en el ramo de la gastronomía en Orlando y la Florida Central.
Éste es el evento más esperado de todas las personas que son "de buen comer" en Orlando y que disfrutan probando nuevos sabores. En esta primera edición de IQ Gastronomic Festival encontrarás más de 30 expositores de comida, talleres culinarios, degustaciones y música en vivo.
Durante 10 horas continuas podrás conocer y saborear las propuestas gastronómicas más creativas preparadas por representantes de Venezuela. Puerto Rico. Mexico. Perú. Entre otros.
• ¿Dónde? Celebration Gardens. Winter park
• ¿Cuándo? 17 de Noviembre, de 10:00 am a 06:00 pm.
• ¿Cuánto cuesta? Gratis para el público en general.
En tu recorrido por IQ Gastronomic Fest encontrarás más de 30 stands de comida en los que estarán cocinando al momento deliciosos platillos, te recomendamos que aunque encuentres largas filas tengas paciencia y esperes para deleitar a tu paladar, no te arrepentirás.
El evento se dividirá en tres etapas:
Bulevar Gastronómico,
Área de Food Trucks, y
Experiencia Gastronómica VIP
Cada estación te dejará una experiencia única y distinta llena de sabor y entretenimiento.
En la primera etapa que corresponde al Bulevar Gastronómico podrás disfrutar de todas las propuestas culinarias y podrás adquirir productos gourmet.
En Food Trucks encontrarás comida internacional.

Posteriormente encontrarás la Deliciosa Experiencia VIP, aquí pasarás un tiempo increíble lleno de actividades educativas como catas, talleres, conversatorios y la más divertida batalla de chefs.
Y para cerrar el Primera Experiencia Gastronómica de Orlando traeremos un cierre espectacular en la Noche, aquí podrás bailar al ritmo de música en vivo.
No olvides llevar tus donaciones para enviar sonrisa para Venezuela.
IQ Social Business y Donde comer en Orlando se han unido para traer el más Delicioso festival Gastronómico Internacional de la Florida Central.
Ven con mucha hambre y ganas de pasarla bien.