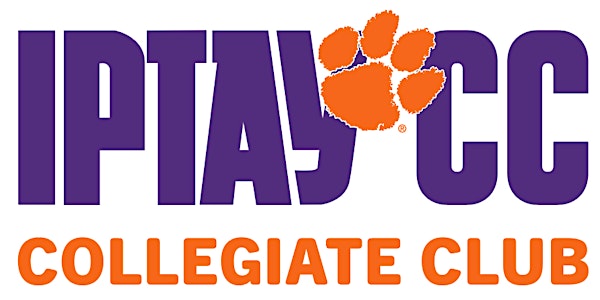 IPTAY Collegiate Club Webinar - June 24, 2021
Join us for an information session, specifically tailored to new Clemson students, to learn more about the IPTAY Collegiate Club.
Date and time
Starts on Thursday, June 24, 2021 · 1:30pm PDT
About this event
Congratulations on becoming a Clemson Tiger! We are excited to have you join the Clemson Family! As you start your journey, we hope that you will plan to join thousands of your classmates and be ALL-IN by joining the IPTAY Collegiate Club.
This webinar will provide information about the IPTAY Collegiate Club, membership benefits and what you can expect when you arrive on campus in August. There will also be an opportunity for you to ask questions throughout the webinar session.
We look forward to meeting with you and seeing you on campus this Fall!
You will receive a link to the Zoom webinar upon completion of your registration.
Should you have any questions, please contact the Director of Collegiate and Pre-Collegiate Programs, Kelly Geiger by email at geiger3@clemson.edu or by phone at 864-656-9489.
Go Tigers!