Ipro Innovations 2013 Hands-On Product Labs

Tuesday, April 9, 2013 at 1:00 PM

-

Wednesday, April 10, 2013 at 4:00 PM (PDT)
Event Details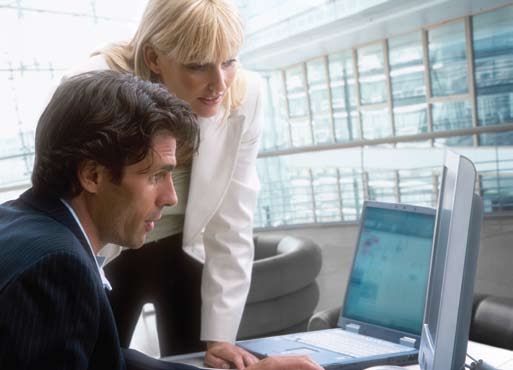 Ipro Innovations Hands-On Product Labs
We are pleased to announce the addition of Hands-On Product Lab sessions to the  Innovations 2013 schedule. In these interactive sessions, attendees will get the chance to actually work with Ipro software under guidance from members of the Ipro training staff. Space for these sessions is extremely limited, so we ask that you use this page to register for the top three hands-on sessions you would like to attend. Upon registration, we will send you a confirmation email containing your session date and time. Due to space constraints, the amount of registrants allowed for one session from one company may be limited. Thank you for your understanding of these high-demand sessions.
Please read the session descriptions below to determine which Hands-On Training Lab you would most like to register for:

---
The Art of Interactive Culling using Allegro
Culling electronic evidence collections to best fit the case at hand is as much an art as it is a science and the numerous filtering options in Allegro allow for the most creative data manipulations. In this session, users will learn the basic skills needed to turn a blank canvas  (unfiltered data set) into an adeptly culled index of relevant case information.  Attendees will receive hands-on experience with the visualization workflow, multiple filter sets, snapshots, keyword and metadata searching, and key reports.
---
Efficient Case Configuration and Workflow in Eclipse
It goes unsaid that the best way to reduce review cost is to maximize review efficiency. In this hands-on lab, users will get hands-on experience with numerous new features found in Eclipse 2013 created specifically to save time and reduce extra work during the review process. Review templates, security configurations, tag rules, coding form creation, and the batching process are just a few of the time-saving features that will be featured in this hands-on user experience.

---
Mastering Productions in Eclipse – Protection, Validation, Verification, and Tracking
The process of producing documents is becoming increasingly complex, requiring database administrators to manage production numbers, image formats, native files, redacted OCR, custom load files, and a many other factors. Production can also be a risky endeavor, where the smallest mistake can lead to the inadvertent disclosure of privileged documents to opposing counsel.  This hands-on lab will guide users through the multitude of options available in the production module of IPRO Eclipse – including the new Production Shield feature- providing a hands-on experience of creating a complex document production.
---
Optimal Configuration and Workflow in eCapture
eCapture is a flexible tool that can be configured in multiple ways, depending on your priorities.  "Templates" allows these configurations to be saved across projects for a "Set-It-And-Forget-It" functionality that saves time and reduces rework.  In this session, attendees with receive hands on experience with case configurations, setting templates, and case management as well as suggestions on how to best optimize eCapture for their unique goals.
---
Eclipse Analytics: Best Practices
During this lab, users will learn how to use the unique analytical technology found in Eclipse to review large document collections more efficiently and cost effectively than ever before. Configuration, management, and batching will be covered as well as using analytics for quality control and quality assurance. 
---
Power and Capability – Inside eCapture's Flex Processor
The Flex Processor is the utility built into eCapture that facilitates the creation of subsets of the discovered data based on criteria such as deduplication, deNIST, keyword searching and date filtering. This session provides an excellent opportunity for users to learn more about this powerful tool and how it can be used to optimize your eCapture system. The session will cover the rules hierarchy, the ins and outs of effective date rules, handling third party data imports, and finally the use of the flex processor in creating production sets.
---
IPRO Innovations 2013 Hands-On Product Labs are limited to IPRO Innovations attendees. If you have not yet registerered for IPRO Innovations 2012, please do so at http://www.iproinnovations.com.

When & Where

Talking Stick Resort
9800 East Indian Bend Road
Scottsdale, AZ 85250


Tuesday, April 9, 2013 at 1:00 PM

-

Wednesday, April 10, 2013 at 4:00 PM (PDT)
Add to my calendar
Organizer
Ipro Tech
Headquartered in Tempe, Arizona, Ipro continues to expand its worldwide network of service providers, law firms and corporate legal departments. Founded in 1989, Ipro is a global leader in the development of advanced eDiscovery software solutions. Ipro's ADD Automated Digital Discovery® workflow platform helps customers organize, review, process, and produce litigation data of vast sizes and complexity more efficiently and cost-effectively than ever before. To learn more  visit www.iprotech.com or call 888-477-6463.