IPMI Open Campus | Meet Nessie Judge: Content Creator, BBA Alumni & MBA Stu...
Description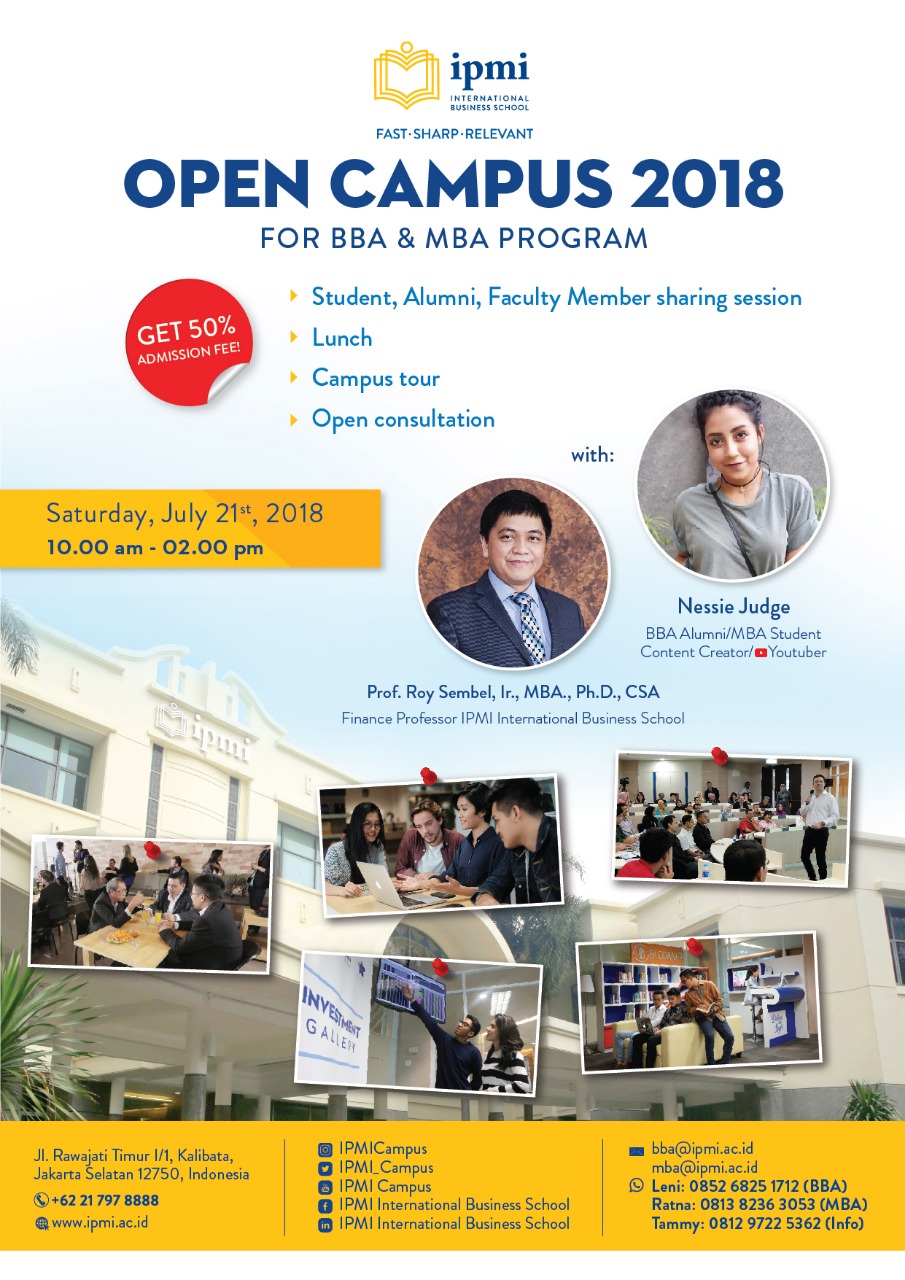 Dear Future Students,
Greetings from IPMI International Business Schools.
We are excited to be welcoming you to our Open Campus this Saturday, July 21st, 2018 between 10 am to 2 pm!
Meet Nessie Judge, a renowned Indonesian Content Creator / Youtuber, and hear her story when she was our BBA student. Currently, she is also studying as an MBA Student at IPMI, while also developing her career as a Youtuber.
Also learn and consult with other alumni, faculty members and the IPMI management.
Stop by at our Campus, enjoy the sharing sessions, lunch, open consultation, and you are entitled to get 50% off from our Admission Fee!
Kindly RSVP to:
Bachelor Program: Leni (0852-6825-1712)
Master Program: Ratna (0813-8236-3053)
Thank you and we look forward to seeing you at the IPMI Campus!